Pearl Studio/DreamWorks Animated Movie 'Everest' Is Now Called 'Abominable'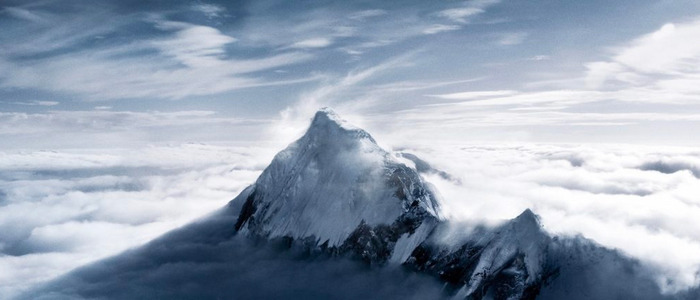 The folks at at Pearl Studio and DreamWorks have been working on the animated film Everest for a few years, and now the film has a new title: Abominable. The movie focuses on a group of humans who befriend a Yeti. That makes Abominable the second soon-to-be-released animated Yeti movie. What a time for cinema!
Remember when Antz and A Bug's Life came out around the same time? Well, we're about to move on from similar animated insect movies to similar animated Yeti movies. Progress! This time, however, a full year will pass between the similar projects. In September 2018, Warner Bros. is releasing the animated Yeti movie Smallfoot. Then, in September 2019, Pearl Studio (formerly Oriental Dreamworks) and DreamWorks will unleash their Abominable movie. September is animated Yeti movie month now, folks. Get used to it.
Abominable may sound like a new movie, but it's not. The film has been in development for a few years now, under a different title – Everest. In 2016, it was announced that they were reserving  September 27, 2019 for Everest, an animated adventure directed by Tim Johnson (Home), co-directed by Todd Wilderman, and scripted by William Davies. All was quiet on the Everest front for a while, but now Variety reports that the film has been retitled Abominable. The September 27, 2019 release date still stands. That said, it looks like there's been a director change. It looks like Tim Johnson is out, and now Wilderman will co-direct with Jill Culton (Open Season). So it goes.Abominable is a co-production between Pearl Studio and DreamWorks Animation, and features the voice of Chloe Bennet in the lead role of Yi. Here's the synopsis, per Variety:
"Abominable" covers a 3,000-mile journey from the streets of Shanghai to the Himalayan snowscapes. When a mischievous group of friends encounter a young Yeti, they embark upon an epic quest to reunite the magical creature with his family at the highest point on Earth.
This is actually the complete inverse of the Smallfoot plot, which follows a group of Yetis who come across a human. In other words, you're getting the best of both worlds here a year apart: 2018, Yetis befriending a human; 2018, humans befriending a Yeti. Don't you dare complain that Hollywood doesn't make good movies anymore – I won't hear it.
Also: this new plot differs slightly from an older synopsis, via the DreamWorks Wiki:
A magical Yeti must return to his family. While on his quest, he must overcome his greatest fears while traveling through different dimensions.
There's no mention of different dimensions in the Variety synopsis. This older synopsis puts more focus on the Yeti – something that may have changed in order to avoid comparison with Smallfoot.