'13 Reasons Why' Season 2 Trailer: The Popular Netflix Teen Drama Returns Today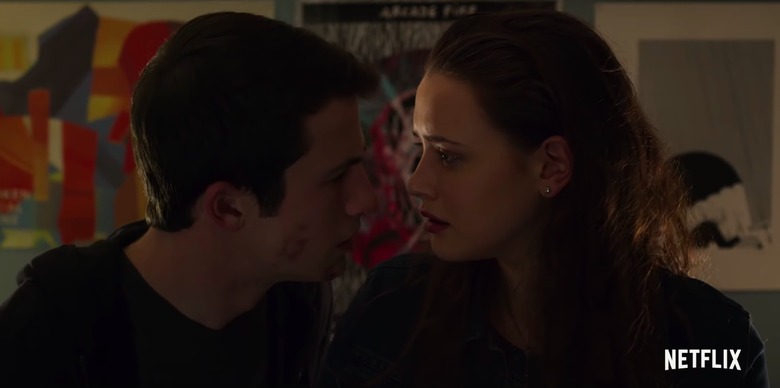 The highly anticipated second season of 13 Reasons Why hits streaming today, and Netflix has released a whole new trailer to remind you of that fact.
13 Reasons Why Season 2 Trailer
The incredibly popular but divisive teen drama once again deals with the aftermath of Hannah Baker's suicide, but deepens the mystery, this time with anonymous polaroid pictures claiming "Hannah Baker wasn't the only one."
But it's the central season 2 mystery that has polarized critics. Reviews of the second season haven't been kind has they were for season 1, which earned high praise for its depiction of teen bullying and suicide. However, critics say that the show's attempt to stretch out the story past the novel upon which it was based only diminishes the impact of Hannah Baker's suicide.
But viewers are attached to the characters and the unanswered questions left over from the season 1 finale. And, apparently, defunct technology from the '90s.
13 Reasons Why stars Dylan Minnette as Clay Jensen, Katherine Langford as Hannah Baker, Kate Walsh as Mrs. Baker, Derek Luke as Mr. Porter, Brandon Flynn as Justin Foley, Justin Prentice as Bryce Walker, Alisha Boe as Jessica Davis, Christian Navarro as Tony Padilla, Miles Heizer as Alex Standall, Devin Druid as Tyler, Annie Winters as Chloe, Tommy Dorfman as Ryan Shaver, Brian D'Arcy James as Mr. Baker, Anne Winters as Chloe,  Sosie Bacon as Skye, Steven Weber as Principle Bowen, and Samantha Logan as Nina.
The series is written, created and produced by Brian Yorkey, with executive producers Selena Gomez, Mandy Teefey, Kristel Laiblin, Anonymous Content Steve Golin and Joy Gorman.
Here is the official synopsis for 13 Reasons Why season 2:
13 Reasons Why  Season 2 picks up in the aftermath of Hannah's death and the start of our characters' complicated journeys toward healing and recovery. Liberty High prepares to go on trial, but someone will stop at nothing to keep the truth surrounding Hannah's death concealed. A series of ominous polaroids lead Clay and his classmates to uncover a sickening secret and a conspiracy to cover it up.
13 Reasons Why is currently streaming on Netflix.