'Narcos' Season 4: Who's Starring In The Upcoming Season Of Netflix's Popular Crime Drama Series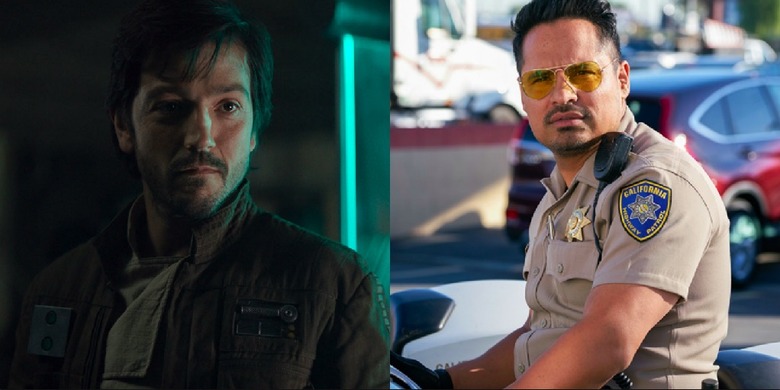 The Narcos season 4 cast is beginning to shape up. The previously announced leads, Diego Luna and Michael Pena, will lead an almost entirely fresh cast that will shake up the critically acclaimed Netflix series.
Narcos showrunner and executive producer Eric Newman revealed the key actors that will be rounding out the Narcos season 4 cast, according to Variety .Diego Luna and Michael Pena will head a cast that includes Tenoch Huerta (Spectre), Joaquin Cosio (Quantum of Solace), Jose Maria Yazpik (who starred in Season 3), Mexican-American thespian Teresa Ruiz (The Last Ship), and American actress Alyssa Diaz (Red Dawn).
Luna and Pena take over from Boyd Holbrook and Pedro Pascal, who played DEA agents tasked with bringing down Colombian drug kingpin Pablo Escobar as well as the Cali cartel that rose to power after his death. Holbrook left the series in season 2, making Pascal the series lead after that. Original star Wagner Moura, who played Escobar, has also left the series, as the end of season 2 saw a doomed fate for the Colombian drug lord.
In season 4, Narcos will take the war against drugs to Mexico. Luna and Pena are Mexican and Mexican-American stars, respectively, and are leading a cast of primarily Mexican-descended actors as well. Production began late last year on the new season in Mexico City. The only significant returning cast member from previous seasons is Mexican actor Jose Maria Yazpik.
Narcos is currently in production on location in Mexico. However, Newman admitted that the show has had to enlist more security in Mexico after a location scout, Carlos Muñoz Portal, was killed at the start of production in September while scouting a site. Newman says that police suspect "he may have stumbled upon a crime."Narcos season 4 has enlisted award-winning Mexican filmmakers including Amat Escalante (Silver Lion Best Director at Venice 2016 for Untamed) and Alonso Ruizpalacios, who won the Silver Bear in Berlin for his film Museum. Colombian director Andi Baiz, who helmed several episodes of the first three seasons shot in Colombia, will also return to direct some season 4 episodes.Narcos season 4 will likely be released on Netflix in fall 2018.