'Whitney' Trailer: The Amazing Talent And Tragic Life Of Whitney Houston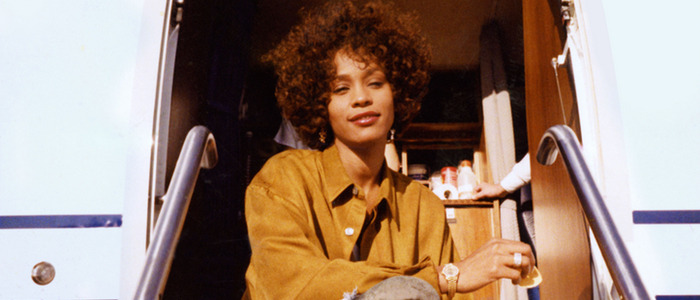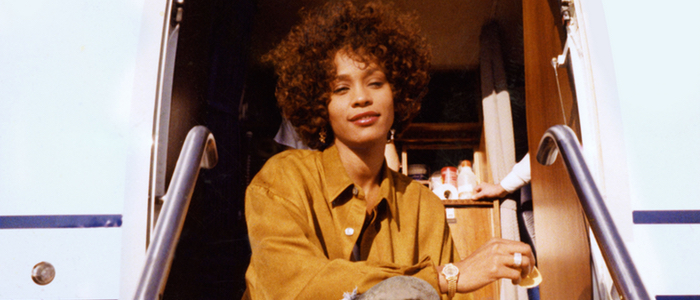 The all-too-short life of Whitney Houston is the subject of Whitney, a new documentary from Kevin Macdonald. Featuring never-before-seen archival footage and interviews with people closest to Houston, Macdonald's film attempts to shed light not just on Houston's career but also traumas from her childhood. Watch the Whitney trailer below.
Whitney Trailer
Whitney Houston had one of the best singing voices of all time, but she also struggled with addiction and other personal battles. Houston's life ended tragically in 2012 when she accidentally drowned in the bathtub, with heart disease and cocaine use listed as contributing factors in her death. Now, Kevin Macdonald's documentary Whitney looks back at Houston's life and career, revealing new things many never knew about the singer. Specifically, abuse she suffered as a child.
This doc looks compelling, and also deeply personal. Macdonald has pieced the film together using "never-before-seen archival footage, exclusive demo recordings, rare performances, audio archives and original interviews with the people who knew her best." Last year, directors Nick Broomfield and Rudi Dolezal also released a doc about Houston – Whitney: Can I Be Me. That film was well-done and ultimately damming in terms of how it presented certain people in Houston's life, but Macdonald's Whitney looks a bit more polished and a bit more personal.
When it came to making the film, Macdonald confessed he didn't originally think Houston's life warranted a documentary. "I said initially, 'I'm not really interested in Whitney Houston,'" the director told Deadline. "Or rather, 'I'm not sure there's anything interesting to say about Whitney Houston.'"
Macdonald added that it was ultimately the mystery that surrounded many elements of Houston's life that convinced him to make the film:
"I met with Nicole David, who's kind of co-producer on the film, who was Whitney's longtime film agent at William Morris. And she was the person who really intrigued me, and made me think, 'Oh, maybe there is a really interesting film here.' Which is kind of a mystery story, I suppose, because what Nicole said to me was, 'I knew her probably as well as anybody for 25 years. I was her agent, I helped her in her down times, I was there celebrating the great times, but I never really understood her, and I never understood why what happened to her happened to her—why she ended up dying this tragic death.' And that intrigued me; I thought, 'Hey, how could somebody who, on the surface, you would think knew her so well still think there was a mystery there?"'
Whitney opens on July 6, 2018.
Whitney Houston broke more music industry records than any other female singer in history. With over 200 million album sales worldwide, she was the only artist to chart seven consecutive U.S. No. 1 singles. She also starred in several blockbuster movies before her brilliant career gave way to erratic behavior, scandals and death at age 48. The documentary feature Whitney is an intimate, unflinching portrait of Houston and her family that probes beyond familiar tabloid headlines and sheds new light on the spellbinding trajectory of Houston's life. Using never-before-seen archival footage, exclusive demo recordings, rare performances, audio archives and original interviews with the people who knew her best, Oscar®-winning filmmaker Kevin Macdonald unravels the mystery behind "The Voice," who thrilled millions even as she struggled to make peace with her own troubled past.