'Unbreakable Kimmy Schmidt' Season 4 Trailer: Netflix's Comedy Returns For Its Final Season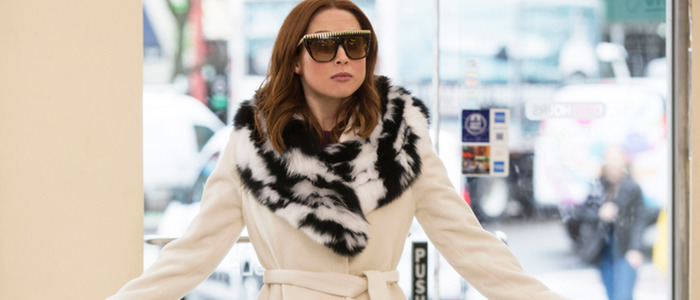 Netflix's Unbreakable Kimmy Schmidt is about to return for its fourth and final season. In anticipation of the impending release, the Unbreakable Kimmy Schmidt season 4 trailer has arrived, and it's predictably silly.
Unbreakable Kimmy Schmidt Season 4 Trailer
When Unbreakable Kimmy Schmidt first launched on Netflix in 2015, I was hooked. The series, created by Tina Fey and Robert Carlock, found a way to blend super-silly humor with surprisingly dark subject matter. That's not an easy balance, but Kimmy pulled it off, primarily thanks to the lead performance of Ellie Kemper.
And then the show kind of went off the rails. While season 2 and season 3 had their moments, neither were quite able to match the quality of season 1. In all honesty, the show feels as if it's run its course, which is probably why season 4 will be the final season. That said, this might not be the last we see of Kimmy Schmidt. While the series is wrapping-up, there's been some talk of a potential movie that might continue (or fully conclude) the story.
Much like the impending season of Arrested Development, Unbreakable Kimmy Schmidt season 4 will be split in half. The first six episodes of the fourth season of Unbreakable Kimmy Schmidt premieres Wednesday, May 30 on Netflix. The remaining seven episodes will launch at a later date.
This new season looks to be tackling timely topics, including the #MeToo movement. Will season 4 be able to recapture the magic of season 1? I really don't know, but Kemper and the rest of the cast –  Tituss Burgess, Jane Krakowski and Carol Kane – are so likable that I'm certainly willing to give season 4 a chance and find out.
In addition to the main cast, season 4 guest stars include Jon Hamm, Busy Phillips, Greg Kinnear, Bobby Moynihan, Amy Sedaris, Mike Carlsen, Derek Klena, Zosia Mamet and Aidy Bryant.
The season finds the optimistic Kimmy starting a new career as HR manager of the startup Giztoob, but it's more than she bargained for when her boss tells her she has to fire someone and she unintentionally gets tangled in a #MeToo situation. Also, Jacqueline builds her talent agency empire, but for the moment has only one client (Titus). And between creating and starring in a new (fake) TV show and directing his first middle school play, Titus's own career begins to take off. All the while, Lillian continues to do whatever it takes to "disrupt" and "burst the paradigm."