'Lord Of The Rings' TV Series Reportedly Set To Follow Young Aragorn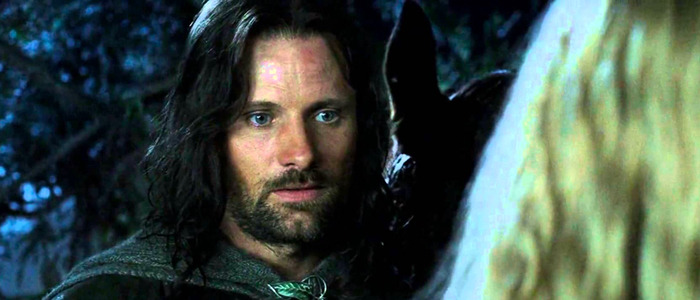 Amazon's very expensive Lord of the Rings TV series might focus on the days of young Aragorn, the character played by Viggo Mortensen in the films. At least, that's the rumor floating around.
Up until now, we've had very few details on Amazon's Lord of the Rings TV series. In truth, all we really knew was that the show was going to be very, very expensive. Now, we might finally have some sort of idea regarding the story. TheOneRing.net (a longtime source of reliable scuttlebutt related to Middle-earth) reports that the show's first season is going to focus on a young Aragorn.
[BREAKING] We have confirmed from multiple sources that @AmazonStudios new billion-dollar #LOTR series will open its first season centered on a young Aragorn.

Let's discuss whats available and how this opens up Tolkien's Legendarium. A thread. #Tolkien
/1 pic.twitter.com/mfbkf4jyX6

— TheOneRing.net (@theoneringnet) May 16, 2018
Aragorn was played by Viggo Mortensen in Peter Jackson's Lord of the Rings trilogy. In both the films and J.R.R. Tolkien's books, Aragorn was the heir of Isildur and the thrones of Arnor and Gondor. In his youth, Aragorn was unaware of his lineage, and only discovered the truth when he was older. The character has a pretty big arc in Jackson's films – one could even argue he's the main character, more so than Frodo. Aragorn was about 87 years old at the time of the events of the Lord of the Rings, which means if the Amazon series really is focusing on his younger days, they have a lot of years to work with.
The show will be drawing inspiration not just from the Lord of the Rings, but also the many appendices that were published to tie into Tolkien's books. Amazon has a lot riding on the show – they've dropped a ton of money to snap up the rights to the material, and they've already committed to five seasons. The hope for the series is to turn it into Amazon's Game of Thrones, and lord knows there's plenty of material to draw from.
It's worth noting that the rumor specifically states that the first season is going to center on Aragorn. Could this imply the additional seasons will focus on different characters? That might be a clever way to encompass much of Tolkien's sprawling history – essentially treating the show as an anthology series, with each season focusing on a new character and new storyline. Of course, this is all speculation.
Meanwhile, we're still waiting to find out if Peter Jackson will be involved. As previously reported, Amazon is very keen on getting Jackson on board for the series Jackson and his crew are trying to decide between either jumping aboard Lord of the Rings, or going off to make a DCEU film.