'Daredevil' Season 3: Matt Returns To The Black Suit And Bullseye Revealed?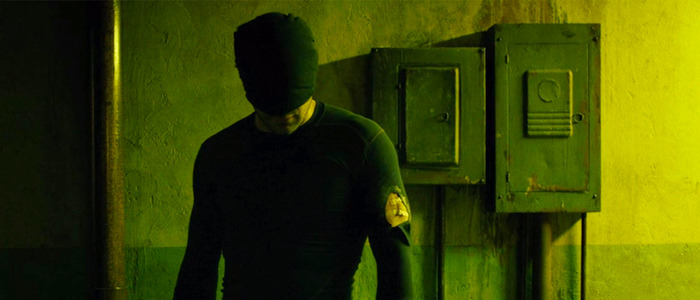 Back In Black
The Defenders, the series that brought together all of Marvel and Netflix's great superheroes (and also Iron Fist), ended with Matt Murdock, aka Daredevil, left for dead in a building explosion. But Matt survived, and when we last saw him, he was being nursed back to health by some nuns – one of whom might be his long-lost-mother. Daredevil season 3 will (presumably) be about Matt getting back in fighting trim and taking up the mantle of Daredevil again. And apparently, when Matt returns to his life of fighting crime, he's giving up his shiny red Daredevil suit.
Some new set photos have emerged (you can see them here) that reveal actor Charlie Cox wearing the kind-of-cheap-looking black suit he wore for most of the first season of Daredevil. We've heard from reliable sources that these scenes are not meant to be flashbacks to the first season, and are indeed new scenes of Matt out on patrol in his old digs. Just why Matt would go back to this suit remains a mystery – perhaps the Daredevil suit was damaged in the explosion from The Defenders. Perhaps Matt wants to get back to basics. We'll find out for sure when Daredevil season 3 arrives later this year. For now, feel free to speculate wildly.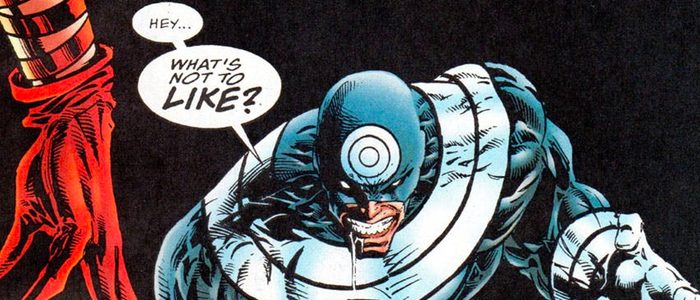 Bullseye? 
Take this one with a grain of salt, but there's a rumor floating around (via That Hashtag Show) that actor Wilson Bethel is playing Bullseye, one of Daredevil's main antagonists from the comics. Bethel was announced as part of the Daredevil season 3 cast last year. At the time, specific details of Bethel's role were being kept under wraps, but Variety reported that Bethel was playing an "FBI agent who will play a critical role in the conflict between Matt Murdock and Wilson Fisk", aka The Kingpin. That really does not sound like Bullseye, who is traditionally a psychopathic assassin. Then again, Daredevil has already changed the comic book backgrounds of several of its characters, so changing Bullseye into an FBI agent wouldn't be entirely unexpected. Of course, there's also a chance that That Hashtag Show got this wrong, and Bethel isn't playing Bullseye after all.
Bullseye was previously portrayed on screen by Colin Farrell in the 2003 Daredevil movie starring Ben Affleck. While that film wasn't exactly what I'd call "great", I will cop to enjoying Farrell's over-the-top performance as the character. I'm unfamiliar with Bethel's work, so I have no idea what his take on this character might be like (if he is indeed playing Bullseye).