Batman Prequel Show About Young Sexy Alfred In The Works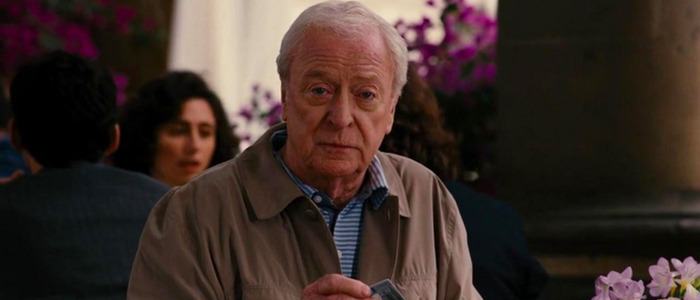 Thank god, someone is finally making a TV show about Batman's butler. Gotham's Bruno Heller and Danny Cannon will both produce Pennyworth, a new a 10-episode series for premium cable network EPIX all about the early days of Batman's trusty butler/surrogate father.
Gotham may be coming to an end, but don't worry – a new Batman prequel series is on the way. The premium cable network EPIX just gave a 10-episode series order for Pennyworth, a show from Warner Horizon Scripted Television, executive producer/writer Bruno Heller (Gotham, The Mentalist, Rome) and executive producer/director Danny Cannon (Gotham, CSI series). The series will focus on Batman's loyal butler Alfred Pennyworth. But this won't be the stodgy, stuffy old butler we're all familiar with – this will essentially be Hot Young Alfred Who Fucks: The Series. 
Per the official press release, the show "follows Bruce Wayne's legendary butler, Alfred Pennyworth, a former British SAS soldier who forms a security company and goes to work with Thomas Wayne, Bruce's billionaire father, in 1960's London."
While this might sound a bit silly, there is a basis for all of this in the history of the character. From the DC Wiki:
Born under the name of Alfred Beagle, he grew up in England and joined the army once he became of age. He served in various conflicts all over the world, gaining skill as a field medic. After retiring from the army he became an actor, and later a teacher for the MI5, instructing its agents in subterfuge through the use of stagecraft. During this time Alfred received a special mission, loaning his services to the MI7. After this mission ended, Alfred was forced to retire from service, adopt a new identity and move to the United States of America. Alfred legally changed his last name to Pennyworth and started working as a butler for the Wayne Family, carrying over the family tradition, per his father's dying wish.
Alfred's adventerous early days were also referenced in Christopher Nolan's The Dark Knight, where the character (played by Michael Caine) recalled finding a "ruby the size of a tangerine."
A young-ish Alfred was already featured on Gotham, played by Sean Pertwee. But since Pennyworth is set in the '60s, it's likely the character will be played by an even younger actor. The question is – does anyone want to watch this? Gotham, for all its flaws, at least had Batman's familiar rogue's gallery to fall back on to draw fans in. Pennyworth isn't likely to have any of that.
Of the show, Michael Wright, President, EPIX said:
"As genuine fans of these classic DC characters, as well as the incredibly talented Bruno Heller and Danny Cannon, we couldn't be more excited to make EPIX the home of this series. We can't wait to work with Bruno and Danny – along with Peter Roth, Susan Rovner, Brett Paul and the team at Warner Horizon – on this fantastic origin story."
Bruno Heller and Danny Cannon said: "Michael and his colleagues have created the perfect venue for original storytelling, and all of us working on PENNYWORTH are thrilled to be on the EPIX slate."
Production on Pennyworth will begin later this year, with a series premiere set for 2019.