James Ransone Joins 'It Chapter 2' As Adult Eddie; Andy Bean To Play Adult Stan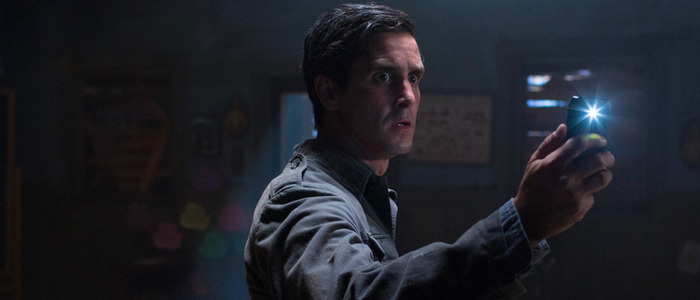 The It Chapter 2 casting continues to impress. James Ransone, who appeared in Sinister and Tangerine, has joined the It 2 cast as Eddie Kaspbrak, a role played originally by Jack Dylan Grazer in the 2017 film. Also: Andy Bean will play Stan Uris, a part originated by Wyatt Oleff.
James Ransone As Eddie Kasbrak
James Ransone might have jumped the gun last night. The actor took to his twitter account to reveal he was joining the It: Chapter 2 cast in the role of adult Eddie Kaspbrak.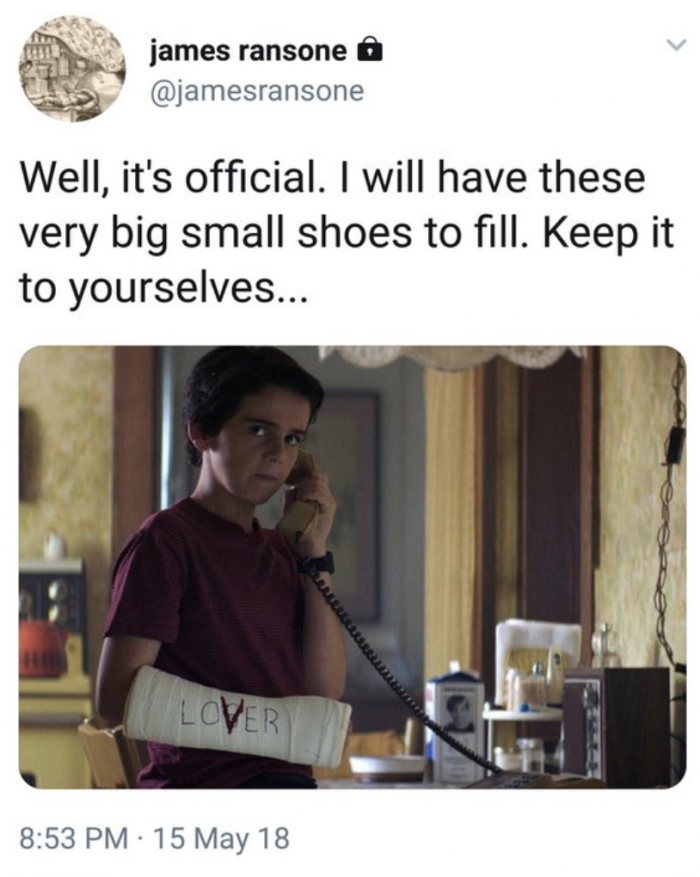 However, not long after the tweet went live, Ransone deleted it. Perhaps he wasn't supposed to make the announcement just yet, but now the cat is out of the bag. Other sources are now confirming Ransone is officially on board for the horror sequel.
This is great casting. Not only does Ransone have a bit of a resemblance to Jack Dylan Grazer, who played the young Eddie in 2017's It, he's a very good actor in general. He's able to convey that nervous, twitchy quality that the character requires. He's appeared in Sinister (and Sinister 2, but let's forget that), Tangerine, HBO's The Wire, and the Amazon series Bosch.
Andy Bean As Stan Uris
Ransone isn't the only new addition to the cast. Variety reports that Andy Bean has also joined the film as the adult Stan Uris. The younger Stan was played by Wyatt Oleff in the 2017. Bean has appeared on shows such as Here and Now and Power. He was also in the Divergent sequel Allegiant.
I'll confess that I'm not familiar with Bean's work. He's definitely not a well-known name, but that makes sense here. Spoilers for It Chapter 2 follow: in King's novel, the adult Stan kills himself rather than return home to face Pennywise again. So it's likely Bean won't have a huge part in the film. There was a part of me hoping the producers would go all-out and cast a really big name in this role, just to fake-out audience members who hadn't read King's book or seen the 1990 miniseries. But that probably would've been expensive, so, here we are.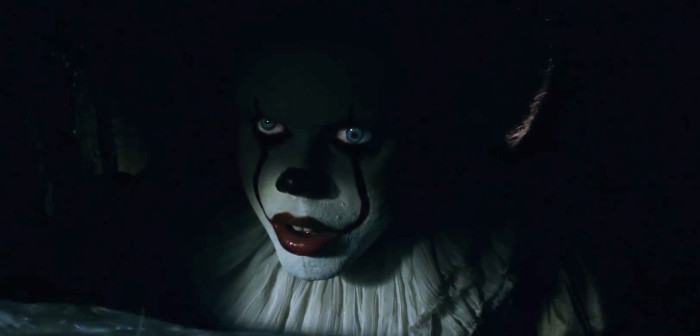 It Chapter 2
Ransone and Bean join a cast that includes Jessica Chastain, and (possibly) James McAvoy and Bill Hader. Chastain is set to play the adult Bev Marsh, a role played by Sophia Lillis in the 2017 film. McAvoy is in talks to play the adult Bill Denbrough (played as a kid by Jaeden Lieberher), while Hader would play the adult Richie Tozier – a part originated by Finn Wolfhard. Bill Skarsgard is returning to play Pennywise the Clown, and Andy Muschietti will be back to direct.
While Chastain, Hader and McAvoy are all relatively big names, Ransone and Bean less well-known. That seems to be in line with rumors that suggest that the rest of the cast beyond Chastain, Hader and McAvoy will consist of more-obscure character actors. Right now, the main roles that remain to be cast are Ben Hanscom and Mike Hanlon. Hopefully, we'll know who is playing them soon.
2017's It only focused on one element of Stephen King's massive novel – the section of the story focused on the Losers' Club as children. It: Chapter 2 will feature the rest of King's book, which involves the Losers as adults, forced to return home to Derry, Maine to battle Pennywise once again. In King's novel, Eddie grows up to run a very successful limousine service. Of course, there's no telling if that storyline will be in the film. After all, the first film changed many details from King's novel.
It: Chapter 2 hits theaters on September 6, 2019.