'Fugue' Trailer: A New Thriller From The Director Of 'The Lure'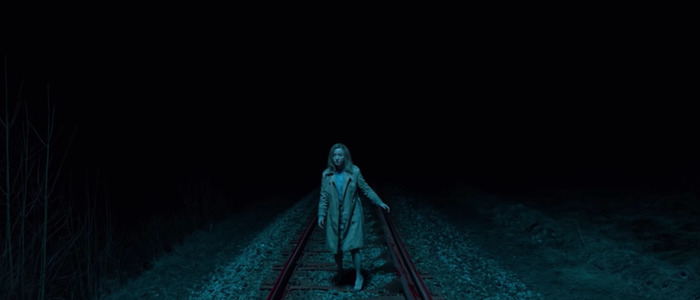 Agnieszka Smoczynska, director of the strange, brilliant cannibal mermaid musical The Lure, has a new film: Fugue. This thriller focuses on a woman with amnesia who would be perfectly happy to never remember her old life. Watch the Fugue trailer below.
Fugue Trailer
It's hard to tell what's going on here based on this trailer, so here's a synopsis to help.
Alicja has no memory and no knowledge about how she lost it. In two years, she manages to build a new, independent self, away from home. She doesn't want to remember the past. So, when her family finds her, she is forced to fit into the roles of a mother, daughter and wife, surrounded by what seem to be complete strangers. What remains once you forget you loved someone? Is it necessary to remember the emotion of love in order to feel happiness?
Sounds intriguing. Honestly, based on the visuals here and Smoczynska's last film The Lure, Fugue is at the top of my must-see list. That said, Fugue has already played at the Cannes Film Festival, and there hasn't been much buzz yet. Indiewire gave it a negative review, writing:
"As compelling as it is to watch this splintered family grapple with the futility of trying to retrace their steps... the film has so little faith in the process that it can only trudge forward until it's time to admit defeat."
Screen International, however, was a bit more positive about the film, writing:
"A poised, consistently intriguing combination of suspense with a timely consideration of a woman's journey towards self realisation."
Again, The Lure was one of the most unique films I've ever seen. Fugue doesn't look quite as weird and surreal as that, but I'm excited to see pretty much any new film from Smoczynska at this point. When asked what she hopes people will take away from Fugue, Smoczynska said:
"I want people to really understand the choice that [the main character,] Alicja, has made. I want them to imagine what it would be like if that happened to them — if they forgot who they are, and who their family is...I would hope they would wonder about the definition of humanity: what makes us human beings if, with losing our memory, our personality changes? Not only do we lose the knowledge about who we are, but we also lose the feelings that we have for our loved ones."