Watch The Fox Fall 2018 Trailers: 'The Passage,' 'Last Man Standing,' 'Rel', And More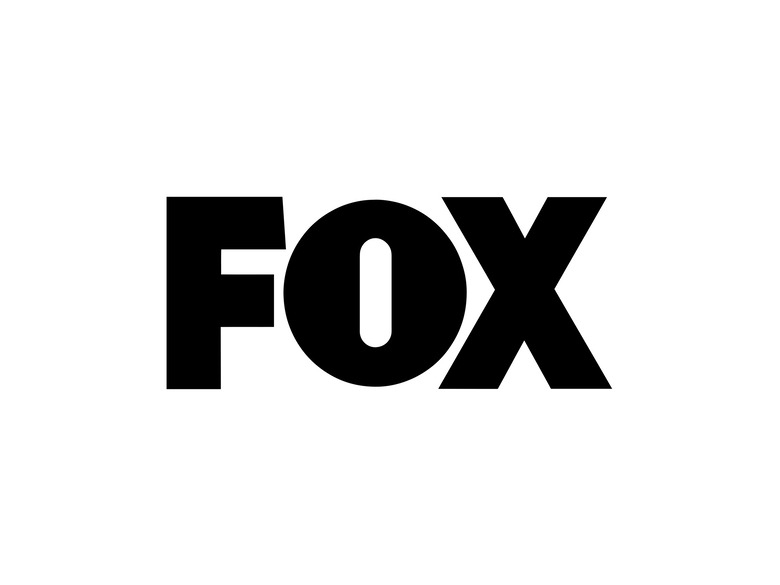 Fox may have gotten a lot of flak for cancelling beloved series like The Last Man on Earth and Brooklyn Nine-Nine (which thankfully got saved a day later by NBC), but the network will be making up for it with a slew of new — and one old — shows in its upcoming fall 2018 season.
Following its Upfronts presentation, the network has released a new batch of Fox Fall 2018 TV trailers, including promos for comedies like The Cool Kids, Rel, and the resurrected Tim Allen sitcom Last Man Standing. Meanwhile, we also get a peek at midseason dramas like the promising The Passage and Proven Innocent, alongside a new installment of Cosmos.
Rel
After his scene-stealing turn in Get Out, Lil Rel Howery is smart to capitalize on the buzz with his very own sitcom. The self-named series Rel follows Howery as a husband and father whose life falls apart after his wife leaves him for his barber. A short trailer like this doesn't often do justice to a multi-camera sitcom, but the laugh track does feel a little stale coming after jokes that elicit barely more than a chuckle. This is the series replacing Brooklyn Nine-Nine?
But Howery is a major talent — even if his scenes come off as more like stand-up than a sitcom routine. And co-star Sinbad injects the series with enough panache to make Rel feel vaguely enjoyable.
Cast: Lil Rel Howery, Sinbad, Jess "Hilarious" Moore, Jordan L. Jones
Official Synopsis: Inspired by the life of Lil Rel Howery (Get Out), REL is a multi-camera comedy starring Howery as a loving husband and father living in Chicago, who finds out his wife is having an affair, and must rebuild his life as a single father, following his divorce.
Rel wil air Sundays at 9:30 pm ET.
The Passage
Now we're talking. The Passage seems like an ambitious, character-driven sci-fi series with a pedigree to match — Ridley Scott and Matt Reeves are just two of the names behind it. The Passage has a pretty standard set-up: a dangerous virus threatens to wipe out all of humanity and scientists are scrambling to find a cure to the zombie-like symptoms. Out of options, one scientist suggests experimenting on a child, and the group begrudgingly goes along with it. But the series kicks into thriller mode when the federal agent tasked with bringing in the child grows a conscience, and the pair go on the run. It's like The Road meets Contagion — and it looks absolutely thrilling.
But it also looks like a series that seems ripe for Fox cancellation after one or two seasons. Fox loves picking up high-concept shows (Firefly, Dollhouse, The Tick) and keeping them on the bubble before ultimately canceling them before their time. So if you're going to dive into The Passage, beware.
Cast: Saniyya Sidney, Mark-Paul Gosselaar, Caroline Chikezie, Vincent Piazza, Emmanuelle Chriqui, Brianne Howey, Jamie McShane
Official Synopsis: Based on author Justin Cronin's best-selling trilogy of the same name, The Passage is an epic, character-driven thriller written by Liz Heldens (Friday Night Lights). Executive-produced by Heldens, Emmy Award winner and Academy Award and Golden Globe nominee Ridley Scott (The Martian) and writer/director Matt Reeves (Dawn of the Planet of the Apes), The Passage focuses on Project Noah, a secret medical facility where scientists are experimenting with a dangerous virus that could lead to the cure for all disease, but also carries the potential to wipe out the human race. When a young girl (Saniyya Sidney, Hidden Figures) is chosen to be a test subject, a federal agent (Mark-Paul Gosselaar, Pitch) is tasked with bringing her in, but ultimately, becomes her surrogate father, determined to protect her at any cost – even as Project Noah's work threatens to unleash an unimaginable apocalypse.
The Passage will be held for a midseason debut.
The Cool Kids
It's like Golden Guys! A multi-camera sitcom about geriatric best friends who get into shenanigans seem perfectly suited toward Fox's new target demographic, aka the Roseanne crowd. The series follows four friends as they break every rule of their retirement community and live large. Good, classic comedy that will probably be on the air for 10 seasons.
Cast: David Alan Grier, Martin Mull, Leslie Jordan, Vicki Lawrence
Official Synopsis: From executive producer Charlie Day (It's Always Sunny in Philadelphia), The Cool Kids is a multi-camera comedy about a rag-tag group of friends living in a retirement community who are willing to break every rule in order to have fun – because, at their age, what do they really have to lose?
The Cool Kids will air Fridays at 8:30 pm ET.
Last Man Standing
Speaking of the Roseanne crowd, here is the revival of Last Man Standing, which Fox picked up from ABC after the Tim Allen sitcom was axed after six seasons. And Last Man Standing in and of itself is kind of a nostalgia ploy — tonally, it's not too far off from Allen's beloved '90s ABC sitcom Home Improvement. So essentially, if you really love multi-cam sitcoms, Fox's fall 2018 slate is just for you.
Cast: Tim Allen, Nancy Travis, Jonathan Adams, Amanda Fuller, Christoph Sanders, and Jordan Masterson
Official Synopsis: Hit comedy Last Man Standing joins the Fox lineup. A fan-favorite for six seasons, the series stars Tim Allen as Mike Baxter, a married father of three girls, who tries to maintain his manliness, despite being surrounded by women.
Last Man Standing will air Fridays at 8 pm ET.
Proven Innocent
I like that major networks are going to bat for utterly sincere shows. Proven Innocent seems like Fox's response to NBC's New Amsterdam, and part of a wave of shows inspired by NBC's weepy good-hearted melodrama This is Us. The procedural show follows an underdog criminal defense firm as they combat injustice, led by a fierce lawyer (Rachelle Lefevre) who became a media sensation after being wrongfully convicted. It's a promising procedural series, but most importantly, it has Mad Men's Vincent Kartheiser rocking a beard and hoodie.
Cast: Rachelle Lefevre, Vincent Kartheiser, Russell Hornsby, Brian d'Arcy James, and Nikki M. James
Official Synopsis: Emmy and Golden Globe Award winner and Empire co-creator Danny Strong partners with David Elliot (Four Brothers) to tell the emotional story of one woman's fight for the innocence of others, as well as her own. Proven Innocent follows an underdog criminal defense firm led by a fierce and uncompromising lawyer, who was wrongfully convicted in a sensational murder case that made her an infamous media obsession, a household name and a national cause célèbre.
Proven Innocent will be held for a midseason debut.
Cosmos: Possible Worlds
Neil deGrasse Tyson may be starting to be insufferable on Twitter, but he looks like he'll be inspirational in the new Cosmos, a continuation of Tyson's 2014 reboot of Carl Sagan's science documentary series. It looks lavish, profound, and most importantly, educational. What else can I say? Science rules.
Official Synopsis: Airing as a global event on Fox and National Geographic in 180 countries and 43 languages, the Emmy and Peabody Award-winning "Cosmos" will return for its third season in Spring 2019. It will once again be executive-produced, written and directed by Ann Druyan (NASA's Voyager Record); executive-produced by Seth MacFarlane, Brannon Braga and Jason Clark; and hosted by Neil deGrasse Tyson, the famed pop-culture icon and astrophysicist. Continuing the legacy of its predecessors, Cosmos: Possible Worlds will translate the revelations of science into a lavishly transporting experience, taking audiences on a series of spiritual voyages of exploration. The new season will reveal previously uncharted realms, including lost worlds and worlds to come, and those that we may one day inhabit in a thrilling future we can still have.
Cosmos: Possible Worlds will be held for a midseason debut.
Fox Fall 2018 TV Schedule
Here's the new schedule for Fox's shows when new programming (in bold) arrives this fall:
MONDAY
8-9 P.M. — The Resident
9-10 P.M. — 9-1-1
TUESDAY
8-9 P.M. — The Gifted
9-10 P.M. — Lethal Weapon
WEDNESDAY
8-9 P.M. — Empire
9-10 P.M. — Star
THURSDAY
5-11 P.M. — NFL Football Live
FRIDAY
8-8:30 P.M. – Last Man Standing
8:30-9 P.M. — THE COOL KIDS
9-10 P.M — Hell's Kitchen
SATURDAY
7-10:30 P.M. — Fox Sports Saturday: Fox College Football
SUNDAY
7-7:30 P.M. — NFL on Fox
7:30-8 P.M — The OT
8-8:30 P.M. — The Simpsons
8:30-9 P.M. —Bob's Burgers
9-9:30 P.M — Family Guy
9:30-10 P.M — REL