'The Gingerbread Girl' Keeps The Stephen King Adaptation Train Rolling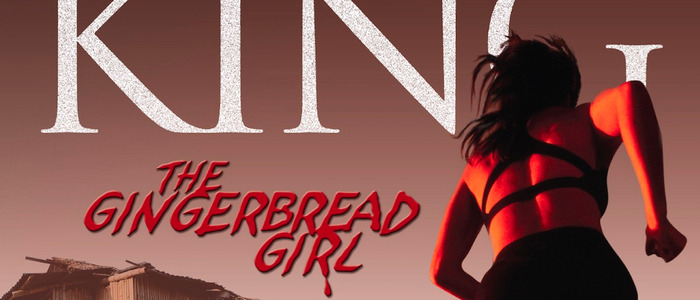 Hollywood is quickly running out of big Stephen King novels to turn into movies, so they're turning to more obscure works. Case in point: King's novella The Gingerbread Girl will now be turned into a film, with King co-writing the screenplay himself.
The Stephen King adaptation train continues rolling along. Deadline reports King's novella The Gingerbread Girl, which was first published in the July 2007 issue of Esquire and was later included in King's 2008 short story collection Just After Sunset, is the latest work from the master of horror headed to the screen.
The Gingerbread Girl announcement isn't quite as promising as some other some other recently announced King projects. For one thing, the story, about a grieving woman confronting a serial killer, isn't that great. For another, the film is going to be directed by the not-so-exciting Craig R. Baxley, who mostly has a background in TV movies. Baxley has a history with King, having directed the King projects Storm of the Century, Kingdom Hospital and Rose Red – all for TV. This perhaps suggests The Gingerbread Girl might be destined to become a TV movie as well, although Deadline says Brainstorm Media plans to distribute the film. On the plus-side, King is going to co-write the screenplay himself. Here's the official story synopsis:
"The Gingerbread Girl" follows the story of Em, who after suffering a devastating loss, starts running. Soon Em runs from her husband and her home all the way to the airport. Looking for solace, Em's running takes her to the Florida Gulf where she settles into the loneliest stretch of Vermillion Key. Once there Em keeps up her running until one day she makes the mistake of looking into the driveway of a man named Pickering. Pickering also enjoys the privacy of Vermillion Key, but the young women he brings there suffer the consequences. Will Em be next?
Here's the part of the story where I give you a rundown of the many, many Stephen King adaptations in the works! Film and TV adaptations of King's books are hotter than ever, thanks primarily to the box office success of 2017's It. It Chapter 2  will start filming soon, with plans to release next year. And here's what else is on the horizon: Pet Sematary, Hulu's Castle Rock, The Long Walk, The Tommyknockers, a 10-hour miniseries adaptation of The Stand, The Bone Church, Amazon's possible Dark Tower series, and Netflix's In The Tall Grass, from director Vincenzo Natali. Then there's the chance Steven Spielberg might finally make The Talisman, a film he's been planning to make for decades.