'Deadly Class' Trailer: The Russo Brothers' Stylish New Syfy Series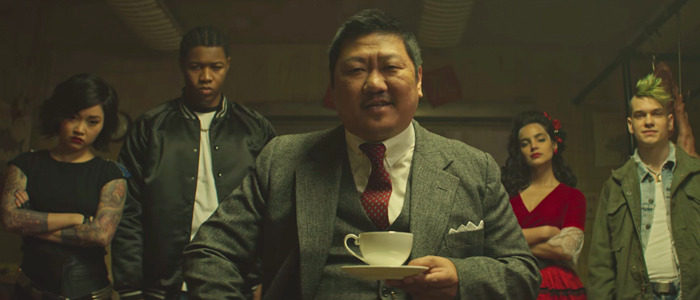 Anthony and Joe Russo are coming off one of the biggest movies in history with Avengers: Infinity War, and now the brothers are tackling another comic book adaptation – this time for the small screen. They're executive producing the popular comic Deadly Class for Syfy, and now the first Deadly Class trailer has arrived to show off this "twisted coming of age story." Check it out below.Deadly Class is based on Rick Remender and Wesley Craig's popular Image Comics series. It's a 1980s period piece set in a high school – but not just any high school. It follows the students of King's Dominion Atelier of the Deadly Arts, a secret school built under the streets of San Francisco where they train to become master assassins. Here's the first trailer:
Deadly Class Trailer
Comic creator Rick Remender wrote the script with Miles Orion Feldsott, and Lee Toland Krieger directed the pilot. This looks like it retains the harrowing and stylish spirit of the comic, so now we'll just have to see if it manages to capture the emotional punch of the book as well. This is one of the first Syfy shows I've been excited about in a long time. Banshee's Adam Targum serves as the showrunner on this one, executive producing alongside the Russo Brothers, who are clearly passionate about giving this comic its due in TV form.
Benedict Wong (Doctor Strange), Benjamin Wadsworth (Teen Wolf), Lana Condor (X-Men: Apocalypse, Alita: Battle Angel), Maria Gabriela de Faria (Yo Soy Franky, Sitiados), Luke Tennie (Shock and Awe), Liam James (The Way Way Back, The Killing) and Michel Duval (Señora Acero, Queen of the South) comprise the cast.
Set in a dark, comic book world against the backdrop of late 80s counter culture, DEADLY CLASS follows a homeless teen recruited into a storied elite private school where the world's top crime families send their next generations. Maintaining his moral code while surviving a ruthless curriculum, vicious social cliques and his own adolescent uncertainties soon proves to be vital. Based on the best-selling 2014 Image Comics graphic novel, DEADLY CLASS is a coming of age journey full of ancient mystery and teen angst.
Deadly Class doesn't have a specific release date yet, but we know it will premiere sometime in 2019.