Sony Picks Up Jason Reitman's Upcoming Film, Neon Acquires 'Border'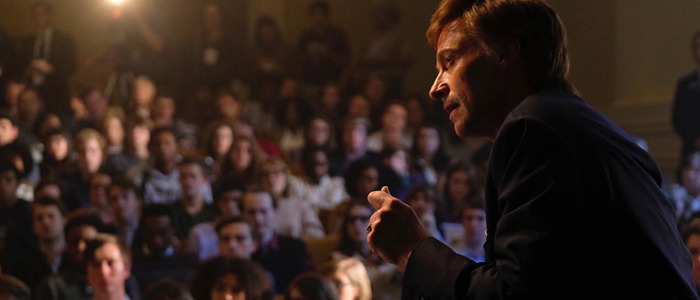 Juno and Up in the Air director Jason Reitman's new movie Tully hit theaters only about a week ago, but the director has already locked down worldwide distribution for his next movie, a political drama called The Front Runner that stars Hugh Jackman.
Meanwhile, the relatively new distribution company Neon – which has distributed movies like Ingrid Goes West, Revenge, and I, Tonya, – has acquired a "troll love story" called Borders after its premiere at this year's Cannes Film Festival. Read more about Jason Reitman's new movie and the fascinating-sounding Borders below.
The Front Runner
Deadline relayed the news about Sony picking up The Front Runner, Reitman's movie about former Senator Gary Hart. Jackman plays the lead role of Hart, who served in the U.S. Senate and ran for president in 1984 and 1988. He was widely considered to be the front runner during the '88 primary campaign, but word came out out he was having an affair, and "as tabloid journalism and political journalism merged for the first time, the senator was forced to drop out of the race."
Hart initially denied accusations that he was involved in an affair, famously telling The New York Times, "Follow me around. I don't care. I'm serious. If anybody wants to put a tail on me, go ahead. They'll be very bored." Photos soon surfaced of Hart with a woman named Donna Rice, and he ultimately decided to abandon his campaign. (Remember when that was all it took to essentially end someone's political career? Simpler times.) This movie sounds like a fascinating way to engage with the evolution of political reporting.
It's got a hell of a cast, too: Vera Farmiga (Up in the Air), J.K. Simmons (Whiplash), Kevin Pollak (The Usual Suspects), Mamoudou Athie (The Detour), Josh Brener (Silicon Valley), Kaitlyn Dever (Short Term 12), Tommy Dewey (Justified), Molly Ephraim (Last Man Standing), Spencer Garrett (Thank You for Smoking), Ari Graynor (The Disaster Artist), Toby Huss (Halt and Catch Fire), Alex Karpovsky (Girls) Sara Paxton (Murder in the First), and Steve Zissis (Togetherness). Silicon Valley and Beavis & Butthead creator Mike Judge will appear in the flesh playing a role here too, which is a rarity because much of his acting consists of voiceover work.
Borders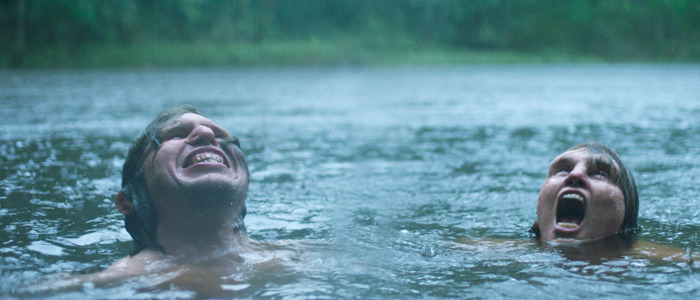 Elsewhere, Neon has picked up a Swedish genre movie called Borders after the movie made its world premiere at the Cannes Film Festival. This one, described as a "troll love story," sounds especially fascinating:
The film tells the story of a border guard (Eva Melander) who has the ability to smell human emotions and catch smugglers. When she comes across a mysterious man with a smell that confounds her detection, she is forced to confront hugely disturbing insights about herself and humankind.
Ali Abbasi (Shelley) directs and co-wrote the script with Isabella Eklöf, and the pair also collaborated with John Ajvide Lindqvist, the author of the novel Let the Right One In. Lindqvist wrote the novel on which the film is based.
The last Scandinavian troll-related movie I remember seeing was 2010's Troll Hunter, and I wasn't nearly as hot on that film as my fellow cinephiles seem to be. Here's hoping this one turns out better all around.