'The Expanse' Cancelled After Three Seasons On Syfy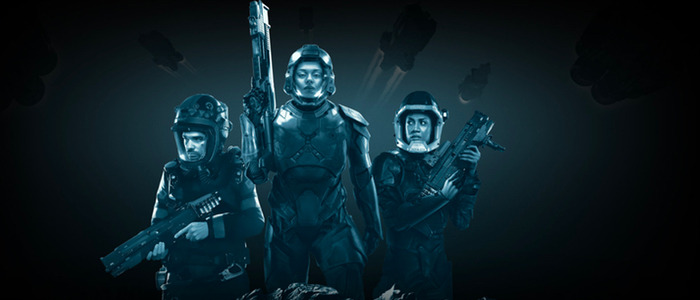 Syfy has pulled the plug on their series The Expanse after three seasons. The last episode of the show will air in July. Now, producers plan to shop the show to other networks.
The Expanse Cancelled...
Hi everyone. I have a confession: I never watched The Expanse, and I guess that makes me part of the problem. Because The Expanse has now been cancelled by Syfy after three seasons. The show was well-received by critics, and was also one of Syfy's first new shows after the network essentially rebooted itself. While low ratings played a part in the The Expanse cancellation, there were other factors at work too.
Deadline reports Syfy's decision to cancel the series is likely "linked to the nature of its agreement for the series, which only gives the cable network first-run linear rights in the U.S. That puts an extraordinary amount of emphasis on live, linear viewing, which is inherently challenging for sci-fi/genre series that tend to draw the lion's share of their audiences from digital/streaming."
...But There is Still Hope
All is not lost for The Expanse. Alcon Television Group, which finances the series, will now begin trying to shop it around for a new home. Maybe Netflix can pick it up? They seem to buy everything. In the wake of the cancellation, Chris McCumber, President of Entertainment Networks for NBCUniversal Cable Entertainment, released the following statement:
"The Expanse transported us across the solar system for three brilliant seasons of television. Everyone at Syfy is a massive fan of the series, and this was an incredibly difficult decision. We want to sincerely thank The Expanse's amazing cast, crew and all the dedicated creatives who helped bring James S.A. Corey's story to life. And to the series' loyal fans, we thank you most of all."
"We are very disappointed the show will not be returning to Syfy," stated Alcon Entertainment CEOs Andrew Kosove and Broderick Johnson. "Given the commercial and critical success of the show, we fully plan to pursue other opportunities for this terrific and original IP."
There's always a chance a new network will indeed pick up The Expanse, so if you're a fan of the show, don't fret just yet. In the meantime, the as-of-now final episode of the show will air in July.
Hundreds of years in the future, humans have colonized the solar system. The U.N. controls Earth. Mars is an independent military power. The planets rely on the resources of the Asteroid Belt, where air and water are more precious than gold. For decades, tensions have been rising between these three places. Earth, Mars and the Belt are now on the brink of war. And all it will take is a single spark.