'Impulse' Trailer: A Moody Spin-Off Of Doug Liman's 'Jumper' Debuts On YouTube Red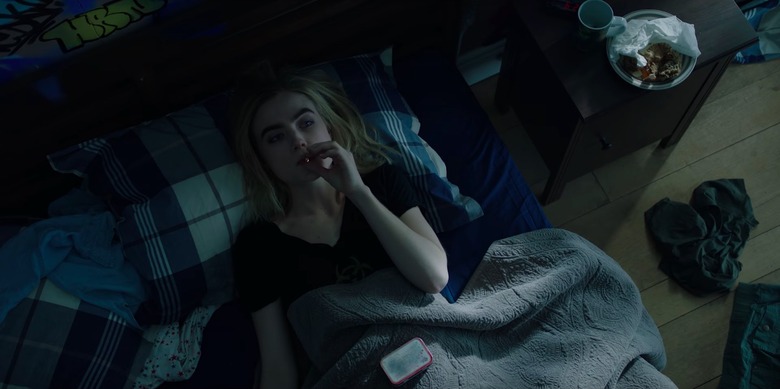 Audiences may not exactly be jumping for a spin-off to the poorly received 2008 sci-fi film Jumper. And they may be even less excited to learn that the series will land on YouTube Red, the streaming subscription service that is still struggling to break in. But after the critical success of YouTube Red's Cobra Kai, and Jumper and Edge of Tomorrow director Doug Liman throwing his weight behind this spin-off, Impulse may actually be worth a watch.
The first Impulse trailer shows us the new, moodier take on the franchise based on the novels by Steven Gould. And despite its spin-off label, the series looks wholly original.
Impulse Trailer
Impulse follows a young teenage outcast named Henry Coles who, after nearly being raped by the popular kid at school, discovers that she has telekinetic abilities. But in the process, her powers crush a truck and nearly kill her would-be assaulter, leaving him paraplegic. As the town is left reeling by the mysterious accident, Henry is plagued by strange seizures that allow her to telekinetically manipulate things and teleport.
The trailer is moody, dark, and impressively anchored by lead actress Maddie Hasson — worlds away from the somewhat kitschy 2008 Jumper. While Impulse falls under the Jumper universe banner, it feels more like a modern-day Carrie, centered around a confused, petulant young girl who grapples with both her new powers and her assault.
The series also stars Missi Pyle, David James Elliott, and Enuka Okuma. It is executive produced by Lauren LeFranc, Doug Liman, David Bartis, and Gene Klein. LeFranc is also expected to act as showrunner for the series.
Here is the synopsis for Impulse:
In the upcoming YouTube Red Originals drama series IMPULSE, 16-year-old Henry Coles is an outsider in her new town of Reston, New York. With a major chip on her shoulder and no friends, she remains withdrawn and isolated, but everything changes when a traumatic encounter with a classmate triggers something deep within Henry— unleashing a power she cannot control.
All 10 episodes of Impulse debut on YouTube Red on June 6, 2018.