Sequel Bits: 'Bumblebee', 'Jurassic World', 'John Wick 3', 'Mission: Impossible', 'Trolls 2'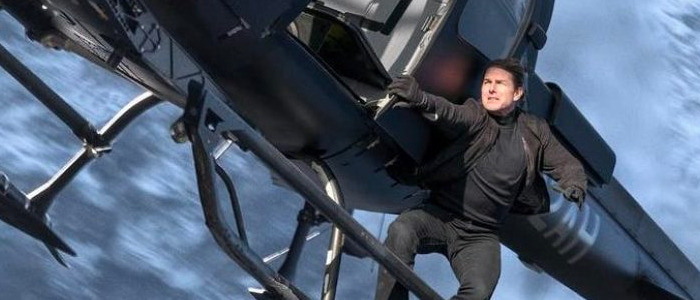 In this edition of sequel bits:
Some updates on Bumblebee
A new on-set Jurassic World: Fallen Kingdom video
Learn the working title for John Wick 3
Check out the title card for Mission: Impossible – Fallout
Sam Rockwell and Chance The Rapper join the cast of Trolls 2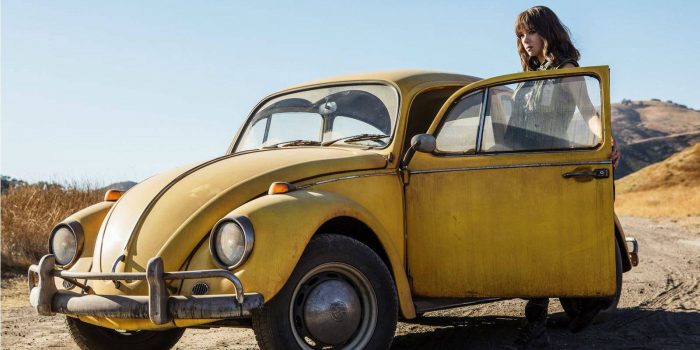 Travis Knight, director of the Transformers spin-off Bumblebee, has offered up some new details about the upcoming blockbuster. Speaking with Collider (via TFW), Knight said he tried hard to nail down the '80s vibe of he film, and also added the movie stands on its own, just in case you haven't seen the other Transformers films:
"So, what I was kind of trying to do with this film because it's set in the 80s, was harken back to the great, original, G1 vibe and feeling and tone. So, there are definitely Easter eggs for fans who are down with that sort of thing. There's a lot of continuity between this and the film's that Michael has done. But the film does stand on its own."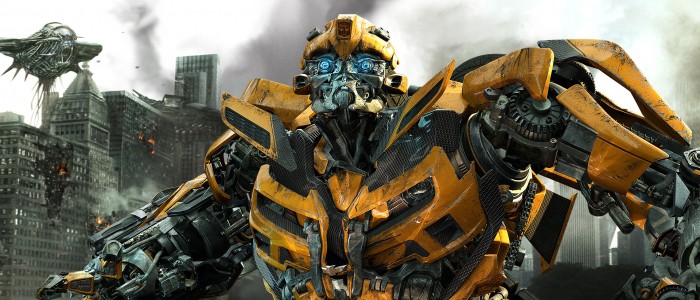 But wait, there's more Bumblebee news! Dario Marianelli, who has composed some great scores for films like Jane Eyre and Atonement, has been tapped to compose the Bumblebee soundtrack. Per Film Music Reporter:
"Dario Marianelli has been tapped to score the upcoming Transformers spinoff Bumblebee. The film is directed by Travis Knight and stars Hailee Steinfeld, John Cena, Jorge Lendeborg Jr., Jason Drucker, Kenneth Choi, Rachel Crow, Pamela Adlon, Stephen Schneider, Ricardo Hoyos, Abby Quinn and Grace Dzienny. The movie is set in 1987 and follows a teenage girl trying to find her place in the world as she discovers Bumblebee refuged in a junkyard in a small Californian beach town. Christina Hodson (Unforgettable, Shut In) wrote the screenplay. Michael Bay who helmed all the previous Transformers movies (scored by Steve Jablonsky) is producing the project with Knight, Lorenzo di Bonaventura (RED, G.I. Joe: The Rise of Cobra) and Stephen Davis (Ouija: Origin of Evil). Marianelli has previously collaborated with Knight on LAIKA's 2016 feature Kubo and the Two Strings. Bumblebee is set to be released on December 21, 2018 by Paramount Pictures."
Here's a new Jurassic World: Fallen Kingdom set video. We get to watch Chris Pratt get dirt make-up applied to his face by make-up artist Vivian Baker. It's a light, charming video, and both Pratt and Baker both seem like very nice people. If you want actual insight into the film, this ain't it. If you want an amusing video about dirt make-up, watch now! Jurassic World: Fallen Kingdom opens June 22, 2018.

John Wick Chapter 3 now has an official working title: Parabellum. Now, it's worth noting that this probably won't be the official title of the film, just something used on set (as confirmed via this slate courtesy of DOP Dan Laustsen). That said, the title gives us a clue of what the film is all about. "Parabellum" is Latin for "prepare for war." Per Wikipedia: "Parabellum—Latin for "prepare for war," from the phrase, Si vis pacem, para bellum, meaning 'If you want peace, prepare for war'." There's also a World War I machine gun called a Parabellum MG14, which also fits in with the whole John Wick theme. John Wick Chapter 2 ended with Keanu Reeves' John Wick on the run after he breaks a big hitman rule. Now, John Wick Chapter 3 will see his character hunted as he tries to get the heck out of New York City. John Wick Chapter 3 hits theater May 17, 2019.
Hey, do you want to know what the opening credits for Mission: Impossible  – Fallout look like? Well, here you go. Director Christopher McQuarrie took a moment to post the opening title card for the next Mission: Impossible film. It looks...fine. I mean, it's not nearly as exciting as watching Tom Cruise risk his life over and over again. I'm very excited for this film overall, and I hope the marketing campaign starts to ramp up in general the closer we get to release – as of now, everything seems too quiet. Mission: Impossible – Fallout hits theaters July 27, 2018.
Oh, wow! They're remaking Troll 2, the terrible movie about people turning into plants! And Sam Rockwell and Chance the Rapper are going to star in it! Oh, wait, no, I'm sorry. My mistake. This is a story about Trolls 2, the sequel to the hit (?) DreamWorks animated film. Deadline reports that the animated sequel has added both Sam Rockwell and Chance the Rapper to its cast. Original stars Justin Timberlake and Anna Kendrick are returning, and other new cast members include Anthony Ramos, Karan Soni, Flula Borg, and Jamie Dornan. Trolls 2 is expected to arrive in spring 2020.