Casting Bits: Martin Freeman, Ewan McGregor, Eiza Gonzales, And More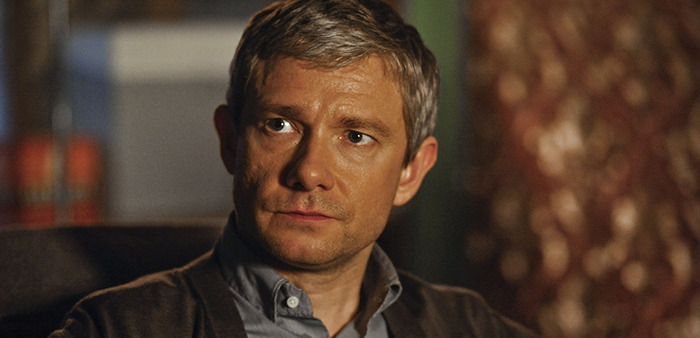 In this edition of Casting Bits:
Catherine Zeta-Jones (Chicago) joins a Facebook Watch show
Martin Freeman (Black Panther) will star in an espionage thriller
Ralph Fiennes (Harry Potter) boards a new drama
Eiza González (Baby Driver) signs on for the Kung Fury movie
And many more!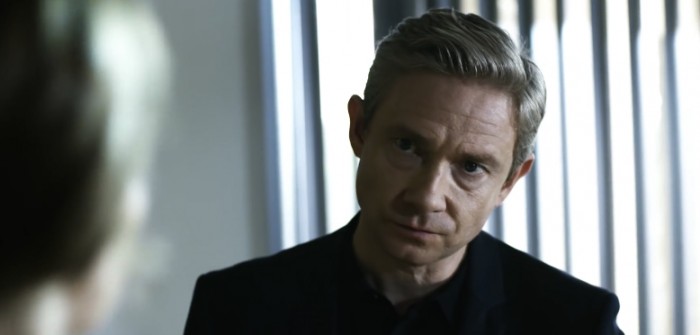 Sherlock star Martin Freeman is joining an espionage thriller called The Operative, which comes from writer/director Yuval Adler (Bethlehem). Diane Kruger (Inglourious Basterds) stars as Rachel, "a rogue spy from Israel's feared national intelligence force Mossad, vanishes without a trace while attending her father's funeral in London. The only clue to her whereabouts is a cryptic phone call she places to her former handler Thomas (Freeman), who is then summoned from Germany to Israel by Mossad. With Rachel's life immersed in her assignments as part of a vast espionage effort against Iran's nuclear program, Thomas must retrace her steps to determine what threats she may now pose to their operation, while also working to protect her."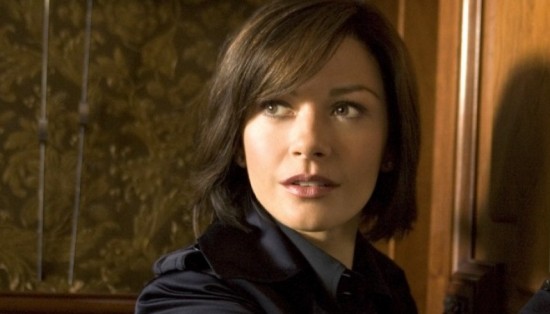 I guess Facebook Watch is something we're actually going to have to pay attention to now, because the social network's video platform has given a 10-episode straight to series order to a new show called Queen America, which will star Oscar-winner Catherine Zeta-Jones.
The series was created by Meaghan Oppenheimer (Fear the Walking Dead), and it follows a vicious pageant coach whose life is turned upside down.
Set in Tulsa, Oklahoma, Queen America is a dark comedy about Vicki Ellis, the most renowned (and ruthless) pageant coach in the state, and the hapless Samantha Stone who hopes Vicki can mold her into worthwhile contender for the title of Miss America. Vicki is desperately sought after by young women competing to be Miss America for one reason; she can turn any girl into a winner. But when she gets paired with the beautiful but unpolished Samantha, Vicki's entire reputation might be at stake.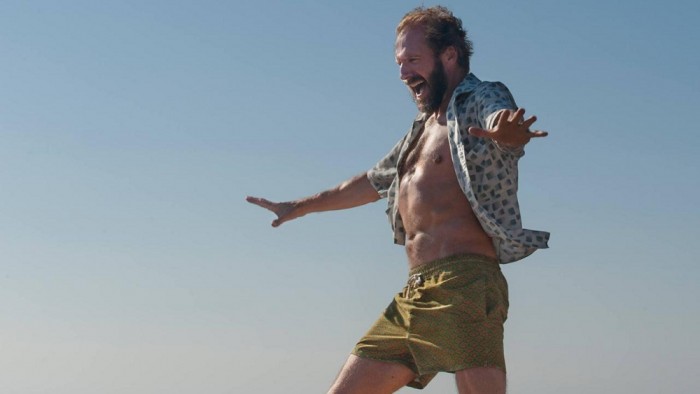 The Grand Budapest Hotel's Ralph Fiennes is currently in talks to star in The Forgiven, a new movie from writer/director John Michael McDonagh (The Guard, War on Everyone).
The Forgiven is an adaptation of the classic novel by Lawrence Osborne, dealing with the reverberations of a random accident on the lives of an English couple, their friends and the local Moroccans who all converge on a luxurious desert villa during a decadent weekend-long party.
Rebecca Hall (Vicky Cristina Barcelona, Iron Man 3), Mark Strong (Kingsman, Green Lantern) and Saïd Taghmaoui (Wonder Woman) are already on board.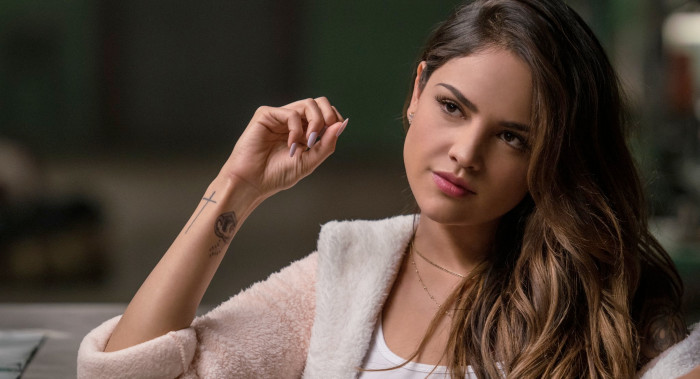 Baby Driver actress Eiza González has joined the cast of Kung Fury, the feature follow-up to the popular 2015 Kickstarter-backed short film. She'll star opposite Michael Fassbender, Arnold Schwarzenegger, David Hasselhoff, and director/star David Sandberg.
In Kung Fury, it's 1985, the best year ever. Miami is kept safe under the watchful eye of Kung Fury, the greatest damn cop of all time. Kung Fury's Thundercops are the ultimate police force assembled from across history to defeat the villainous Kung Fuhrer, Adolf Hitler. After the tragic death of a Thundercop causes the group to disband, a mysterious villain emerges from the shadows to aid in the Fuhrer's quest to attain the ultimate weapon. Kung Fury must travel space and time itself to save his friends, defend the prestigious Miami Kung Fu Academy, and defeat evil once and for all.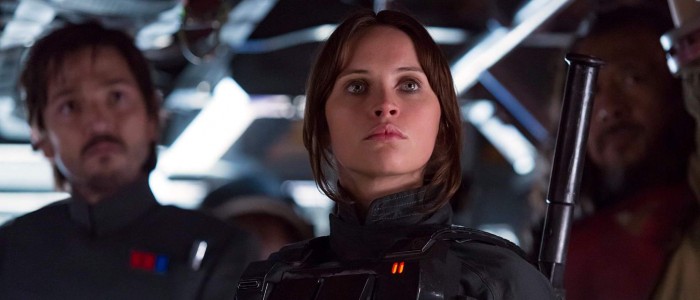 Felicity Jones (Rogue One), Patrick Stewart (Logan), Thomas Brodie-Sangster (The Maze Runner), Freddie Highmore (Bates Motel), Meera Syal (Doctor Strange), Sanjeev Bhaskar (Absolutely Anything), and Nonso Anozie (Cinderella) have joined the voice cast of an animated feature called Dragon Rider.
Just how close will this resemble the How to Train Your Dragon series, you ask? Here's the synopsis, so you can judge for yourselves:
Written by Johnny Smith (Gnomeo & Juliet), Dragon Rider trails an unlikely trio of heroes – young silver dragon Firedrake (Brodie-Sangster), Sorrel (Jones) the mountain brownie and a boy called Ben (Highmore) – as they embark on an epic adventure and battle against a vicious, dragon-killing machine called Nettlebrand (Stewart) to ?nd the 'Rim of Heaven'.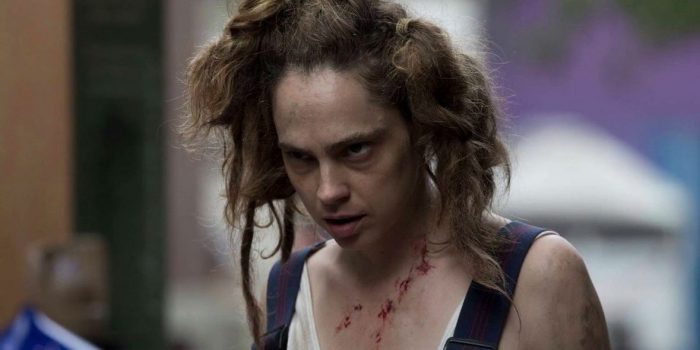 Fiona Dourif (Dirk Gently's Holistic Detective Agency) will play a charismatic cult head named Good Leader Tavis in The Purge TV series for Syfy and Blumhouse. Gabriel Chavarria, Lili Simmons, Jessica Garza, Amanda Warren, Colin Woodell, Hannah Anderson, and Lee Tergesen also star.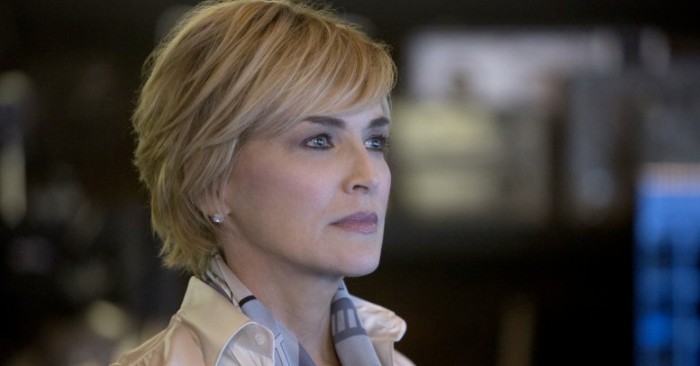 Sharon Stone (Basic Instinct) is set to join Ed Helms (The Office) and Jessica Williams (The Incredible Jessica James) in a new comedy called Corporate Animals. She'll play "the egotistical CEO of Incredible Edibles, America's premier provider of edible cutlery. During a corporate team-building weekend in New Mexico, which she insists her staff members attend, disaster suddenly strikes, trapping them all underground. This mismatched and disgruntled group must pull together in order to survive, amidst sexual tension, startling business revelations and casual cannibalism."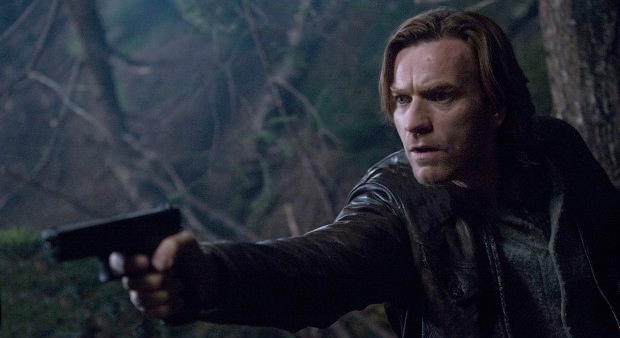 Ewan McGregor (Star Wars prequel trilogy) is set to star in a remake of The Cow and I, a classic French movie from the 1950s about a prisoner of war who, during World War II, uses a cow to escape and make his way to freedom. McGregor will reunite with his Christopher Robin director Marc Forster (Quantum of Solace) for this project, and Forster convinced the actor to sign on because the film will be an opportunity for McGregor to showcase some physical comedy.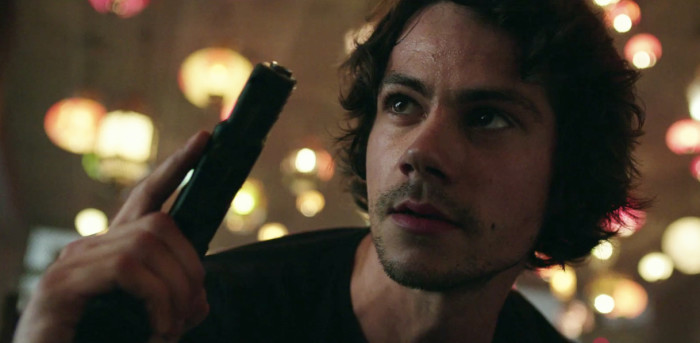 Dylan O'Brien (The Maze Runner, American Assassin) has joined Maika Monroe (It Follows, The Guest) in a film called The Education of Fredrick Fitzell. O'Brien will play the title role, a guy who "slowly begins to unravel a long-hidden mystery about a missing girl, a drug called Mercury, and a terrifying creature that has now followed him into adulthood. As past, present, and future begin to intersect and parallel each other, Fred explores all the possible lives he could lead. Which one will he choose?"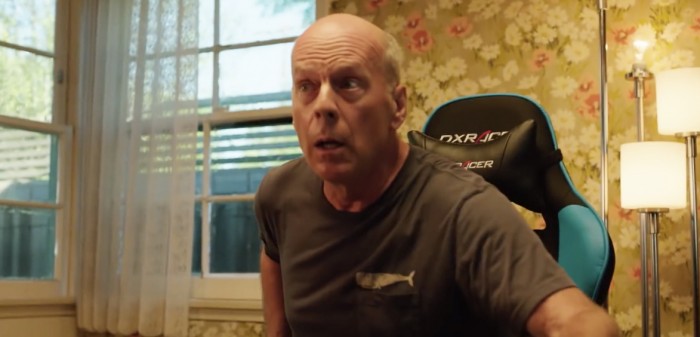 There was a time when a new Bruce Willis movie was an exciting thing, but the actor has starred in so much straight-to-video dreck over the last few years that he's puttered away a lot of the goodwill he built up early in his career. Now he's starring in Cornerman, a 1980s period piece in which he plays a retired trainer who discovers a young Mike Tyson. Considering Tyson's checkered past, I'm not sure we need this movie to lionize him more than he already is, but maybe it'll at least give Willis a chance to regain some of his own former glory as a performer.
Rupert Friend (Quinn from Homeland) will make his feature directorial debut on this one.