'Searching' Trailer: John Cho Stars In This Must-See Thriller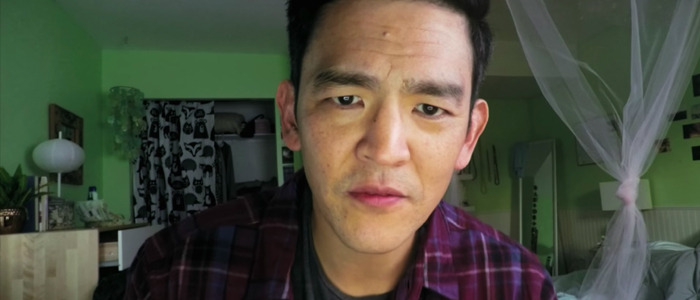 Circle August 3, 2018 on your calendars, add an event in your phone, do whatever you need to do to remember that date, because that's when one of the year's best movies arrives in theaters. Searching stars John Cho (Star Trek, Columbus) as a father whose teenaged daughter goes missing, and as his quest to find her intensifies, he realizes he may not have known her as well as he initially thought. I've seen the movie twice already and can say without reservation that this is one of the best movies of 2018.
Check out the first Searching trailer below.
Searching Trailer
I'm so excited for you all to see this movie. I caught it at this year's Sundance Film Festival and basically lost my mind because of how great it is, and this trailer is just the tip of the iceberg. The entire movie unfolds across computer screens and cell phones, and while that might initially seem like a gimmick, it's a thoroughly justified framework for this immersive, edge-of-your-seat thrill ride. But it's not just a Gone Girl-esque mystery: it's also funny and emotional, with Cho delivering a tremendous performance as an increasingly-desperate father who follows the breadcrumbs of his daughter's digital life.
This is the feature directorial debut of a filmmaker named Aneesh Chaganty, who co-wrote this movie with producer Sev Ohanian. I caught up with Chaganty at Sundance to talk about his movie, and we had a great chat that I'll publish on /Film around the movie's release. But here's an early tip for anyone looking for hot up-and-coming directors: this guy is the real deal.
Here's an excerpt from my review:
You might think that watching a story play out across screens might put you at a distance from the events being depicted, and perhaps that'd be the case if the film were in less capable hands. But there are plenty of legitimately moving moments here, as well as scenes of suspense that I'd put up against just about anything else. (A live-stream is stopped due to buffering at precisely the right instant for maximum effectiveness, a tactic that's thankfully only used once.) This is largely a showcase for the always-terrific John Cho, who capitalizes in the best way by delivering a personal, heart-wrenching performance as a father whose desperation becomes more palpable with every passing minute.
Here's Searching's official synopsis:
After David Kim (John Cho)'s 16-year-old daughter goes missing, a local investigation is opened and a detective is assigned to the case. But 37 hours later and without a single lead, David decides to search the one place no one has looked yet, where all secrets are kept today: his daughter's laptop. In a hyper-modern thriller told via the technology devices we use every day to communicate, David must trace his daughter's digital footprints before she disappears forever.
Searching hits theaters on August 3, 2018.