Sony Sets Release Dates For 'Bad Boys For Life,' Tom Hanks Mr. Rogers Film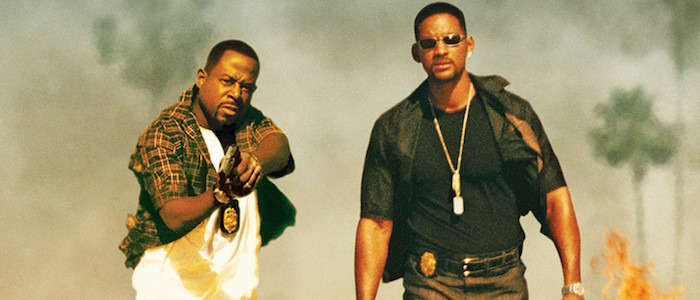 Whatcha gonna do when Bad Boys for Life comes for you? It depends on what you're doing in 2020.
The third Bad Boys movie, starring Will Smith and Martin Lawrence reprising their roles as the hotheaded Miami detectives, is one of the new Sony release dates that have been added to the studio's slate. The other film is another star-studded vehicle, You Are My Friend, the Mr. Rogers movie starring Tom Hanks.
Sony has set the release dates for Bad Boys for Life and You Are My Friend, the Tom Hanks drama about the beloved children's show host Mr. Rogers. You Are My Friend will open on October 18, 2019 while Sony has given a January 17, 2020 release date to Bad Boys for Life.
Bad Boys For Life
Bad Boys for Life is the long-awaited third film in the Bad Boys action comedy franchise which first began in 1995. The film helped cement Will Smith as one of the biggest action stars of the '90s, and spawned the sequel Bad Boys II in 2003. Bad Boys for Life's 2020 release date puts an 18-year gap between the second film and its sequel, though stars Will Smith and Martin Lawrence seem eager to reprise the lead roles as Miami Police Department detectives Marcus Burnett and Mike Lowrey.
Sony tapped Adil El Arbi and Bilall Fallah, a Moroccan-born directing duo, to helm Bad Boys for Life in January with plans to begin production in August. Jerry Bruckheimer will also be back to produce Bad Boys for Life.
Bad Boys for Life opens in theaters on January 17, 2020.
You Are My Friend
Meanwhile, Tom Hanks is set to play another beloved real-life figure. After stepping into Walt Disney's shoes for Saving Mr. Banks, Hanks will don Mr. Rogers' iconic cardigan in You Are My Friend. A biopic inspired by the friendship between Fred Rogers and award-winning journalist Tom Junod, the film follows a cynical journalist who begrudgingly accepts an assignment to write a profile on the children's show host. But in meeting Mr. Rogers, he finds his dour perspective on life utterly changed.
The film is only the latest Mr. Rogers-centric project that has been making waves among film circles. The touching documentary Won't You Be My Neighbor? made a splash at the Sundance Film Festival (read our review here), and by made a splash, I mean left everyone in a pool of tears. It seems like it's the dawn of a new era of appreciating the kindness of Mr. Rogers — and it couldn't come any sooner.
Diary of a Teenage Girl director Marielle Heller is set to helm the biopic based on a script by Micah Fitzerman-Blue and Noah Harpster.You Are My Friend hits theaters on October 18, 2019.