'Superfly' Trailer: The 1970s Film Gets A Modern-Day Update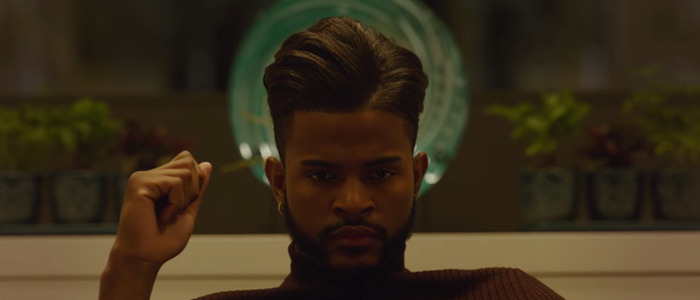 Gordon Parks Jr.'s 1972 blaxploitation film gets a slick modern update with 2018's Superfly, a new movie from a filmmaker Director X. Watch the Superfly trailer below.
In 1972, the blaxploitation film Superfly hit theaters and unleashed a killer soundtrack featuring songs like "Pusherman" by Curtis Mayfield Now here comes Superfly, which brings the story into the 21s century and throws in some cryptocurrency for good measure.
Superfly Trailer
The original Superfly focused on Youngblood Priest, "a stylish Harlem drug pusher trying to score one last big deal before retiring from a life of crime." I'm not entirely sure if that's what the focus of this new film is, though. The trailer is a bit low on plot, and the film's official synopsis doesn't entirely offer much insight either:
Superfly – the film that helped define a genre in its characters, look, sound, and feel – is reimagined with Director X, director of legendary music videos (Drake, Rihanna), introducing it to a new generation. The screenplay is by Alex Tse.
The focus here seems to be on the film's director, who goes by the very cool moniker Director X. He showed off some Superfly footage at the recent Cinema Con, and offered some insight into his take on the material. "Superfly is timeless," the filmmaker said (via THR). "It is the definition of cool. It is about the fashion, cars, hair and music. While the location has changed, moving from Harlem, New York to Los Angeles, one thing has remained: the hustle."
Yeah, but...what's it about? Director X offered a little more detail to Deadline. "If you know the original Superfly, you're going to see your favorite characters," the director said. "They're not going to have the exact same thing happen to them but you can see it's inspired by the original film." He also added: "This is an action film...We're light on moral lessons."
"When I went back and watched the original, I was struck by how relevant the themes are," Director X said in an earlier interview. "The pursuit of the American Dream is eternal – everyone's always on the hustle, because you've got to be... and_ Superfly_ is about pulling off the ultimate hustle to get out of the game. Our goal is to make it modern – to make a movie where the style, the art direction, the camera movements are all part of what makes the movie Superfly. With this film, my goal is to honor the lineage of an iconic title that the community has loved for decades."
Overall, this trailer is pretty slick, featuring some cool cinematography and cool style. Superfly stars Trevor Jackson, Jason Mitchell, Michael Kenneth Williams, Lex Scott Davis, Jennifer Morrison, Jacob Ming-Trent, Andrea Londo, and Omar Chaparro. Look for it in theaters June 15, 2018.