The Russo Brothers Reveal 'Infinity War' Deleted Scene, Discuss Their Favorite Scene, And More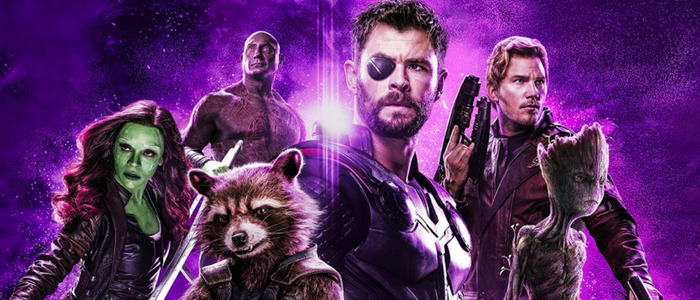 Avengers: Infinity War directors the Russo Brothers took time out of their victory lap to reveal a specific Infinity War deleted scene that didn't make it into their mammoth superhero sequel. They also weighed in on the film's post-credits scene, and their favorite scenes in the film. Spoilers follow.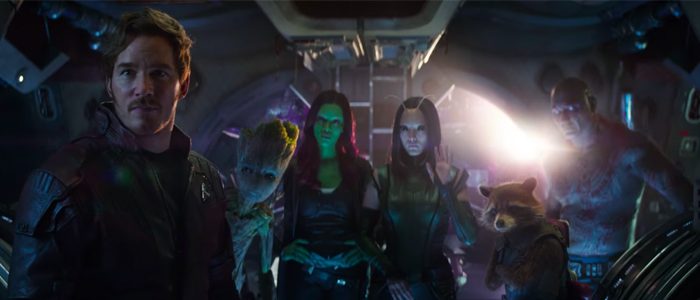 Infinity War Deleted Scene
There's a lot going on in Avengers: Infinity War, bringing the film to about 2 hours and 40 minutes. But it was almost even longer, thanks to a deleted scene. In a new interview with Entertainment Weekly, the Russo Brothers revealed that the final film is "pretty close to where the directors' cut was," but that "a little loose ends here and there" ended up cut. That said, there is one specific Infinity War deleted scene that ended up getting the axe. The scene in question was a "straight-up comedic scene" involving the Guardians of the Galaxy. Here's how Anthony Russo described it:
"It's a scene where they're sort of stuck. There's a point in the movie where they're stuck without knowing what to do. And it was just this absurd scene of the Guardians not knowing where to go. And it was really fun and it was very endearing to us. But because the movie is so big and so propulsive, it just wasn't quite pushing us where we needed to go."
I personally thought the Guardians were the best part of Infinity War, but that could be because the Guardians of the Galaxy films are my favorite Marvel movies. If you're hoping to lay eyes on this scene some day (as I am), you're in luck. The Russos confirm that the scene will be included on the eventual home video release.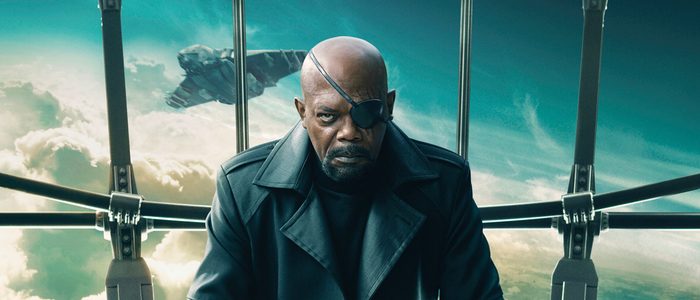 Infinity War Post-Credits Scene
There's only one post-credits scene for Infinity War, which really should be enough. But MCU fans have come to expect more – they want multiple post-credits scenes, gosh darn it! But according to the Russos, you should be happy you got any post-credits scene at all for Infinity War. "We debated having no tags in this movie," Joe Russo tells EW, echoing something /Film's own Peter Sciretta revealed on a recent episode of /Film Daily. Anthony Russo adds:
"We did. Part of it was because we knew the ending was a complicated ending, a difficult ending, and we wanted that ending to be very definitive. We didn't want to complicate it with other ideas. So there is one tag that puts a small button it, but that's it."
Here's where I confess I'm a weirdo and that I don't really care much about post-credits scenes. The way I see it, if a scene is important to the film's story, it should be in the actual body of the film – not after the credits. That said, I can understand the need for some sort of post-credits moment in Infinity War. The movie ends on a down note, so throwing some sort of lifeline to fans in the form of a post-credits scene was wise.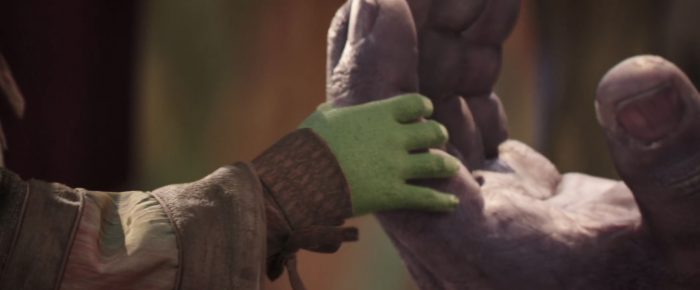 The Russo Brothers' Favorite Scenes
While Joe Russo is a bit vague describing his favorite scenes in Infinity War – he says "There are a couple of hero entrances that are my favorite" – Anthony Russo has something specific in mind: the emotionally-charged moment when Thanos and his adoptive daughter Gamora (Zoe Saldana) go to collect the Soul Stone. "I love [Gamora's] character in this film," Anthony says. "Her relationship with Thanos is...You know, anytime you have a relationship that is between a hero and a villain where there is a personal relationship at stake, things just get so much more interesting and so much more complex."
The Soul Stone scene is definitely a big moment in the film, and also reveals more depths to Thanos' character that I wasn't expecting. I had worries that Thanos would be a bit of a one-note villain (a problem that befalls a lot of Marvel's bad guys), but the character was surprisingly well-rounded.
Infinity War is in theaters now.