John Lithgow Joins 'Pet Sematary' Remake Cast As Jud Crandall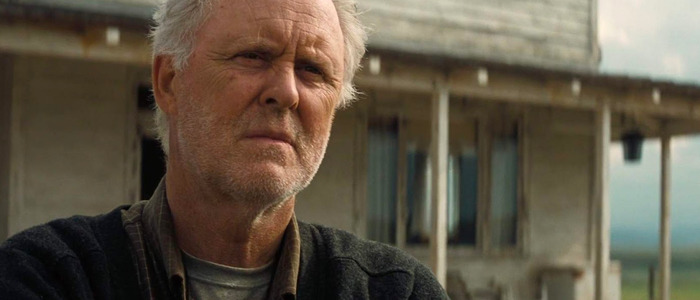 Perfect casting alert: John Lithgow has joined the Pet Sematary remake cast. Lithgow will play Jud Crandall, the kindly old man who introduces his new neighbor to an ancient burial ground that has the power to resurrect the dead.
We'll soon be able to hear John Lithgow utter the words, "Sometimes, dead is better." Entertainment Weekly reveals Lithgow is the latest addition to the Pet Sematary remake cast. Recently, Jason Clarke was announced to be in talks for the lead role of Louis Creed, and now with Lithgow's addition, it's clear this film is shaping up to have a very strong cast.
Lithgow will play Jud Crandall, a part originally inhabited by Fred Gwynne in the 1989 film adaptation of Pet Sematary. Jud is a life-long resident of Ludlow, Maine, who befriends his new neighbors, the Creeds. One day, the Creed family cat is run down on the road. Jud decides to remedy the situation by introducing Creed family patriarch Louis to the Micmac burial ground – an ancient Native American graveyard nestled deep in the woods. But this is no ordinary patch of land – it actually has the power to resurrect the dead. And once Louis buries the family cat in that supernatural earth, the feline rises from the grave and comes home. Even if you've never seen the 1989 film or read Stephen King's book, you can probably guess that it's not long before a dead human being ends up buried in that cursed graveyard.
Lithgow is a great actor, and adding him to the cast is a masterstroke. Fred Gwynne did an excellent job in the 1989 film, but I'm very interested to see what Lithgow brings to the role. This entire project has my full attention: Pet Sematary is my favorite Stephen King novel, and while the 1989 film was a pretty solid adaptation (King wrote the script himself), there are a lot of details that were left out of the film that could work perfectly in a new take on the material. Kevin Kolsch and Dennis Widmyer, directors of the disturbing indie horror film Starry Eyes, are helming the new film, with a script by Midnight Meat Train writer Jeff Buhler.
We've entered a new golden age of Stephen King adaptations. For a long stretch of time, adaptations of King's work seemed relegated to direct-to-video sequels or made-for-TV movies. Last year's It changed all that – the film was a monster hit, and kicked-off a whole new wave of films adapted from King's work. Since then, more and more King-inspired films and TV shows have been announced, including The Bone Church, The Tommyknockers, The Talisman, The Stand, The Long Walk, Castle Rock, and of course, It Chapter 2.
Pet Sematary rises from the grave April 19, 2019.