Justin Lin Returning To Direct 'Fast 9' And 'Fast 10'; Franchise Is Heading To Africa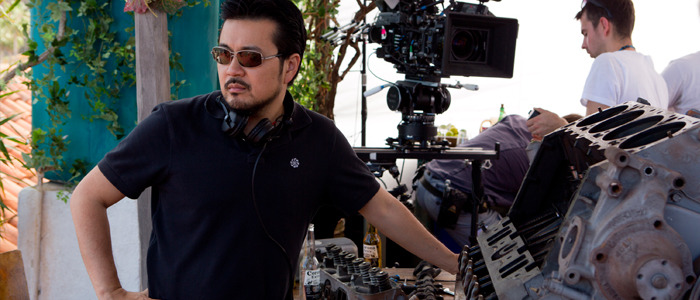 One of the most important members of the Fast and Furious #family members is sliding back into the director's chair. According to franchise star Vin Diesel, both Fast 9 and Fast 10 will be helmed by none other than director Justin Lin, the man who previously directed The Fast and The Furious: Tokyo Drift, Fast and Furious, Fast Five, and Fast and Furious 6. Plus, Diesel teases a "long overdue" location that the team will be visiting in the sequel. 
Diesel and a few other Fast and Furious cast members were on hand in Orlando, Florida for the grand opening of Universal Orlando's Fast & Furious – Supercharged ride, and they sat down with Today (via Moviefone) for a quick chat. During the conversation, Diesel revealed that not only is Justin Lin returning to direct the supposedly-final two sequels in this long-running franchise, but that they will be even "bigger" than the previous movies:
"It does get bigger," Diesel said. "I just got off the phone with Justin Lin, who is directing Fast 9 and Fast 10, and I can't tell you how excited he is."
When asked where in the world the team might go in the new sequel, Diesel teased a new location. "We haven't been to Africa...and we are long overdue."
A #Family Reunion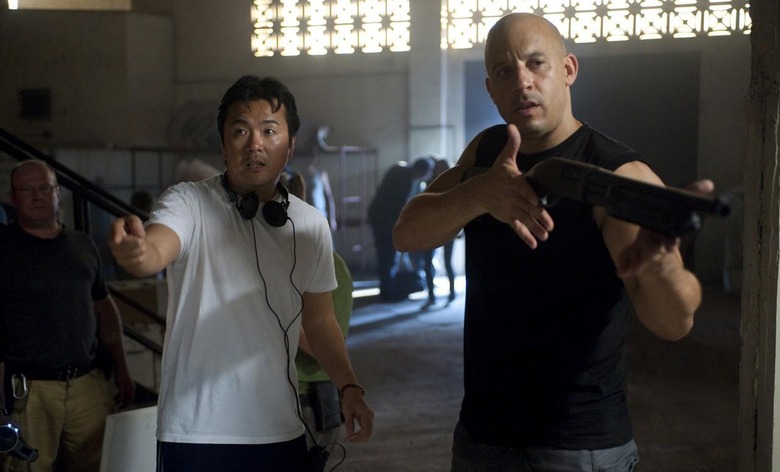 When The Fate of The Furious came out, I wrote an article speculating about who might direct Fast 9, and Lin's name was pretty close to the top of the pack. I even wrote that I hoped he'd come back for both 9 and 10, and now that wish has come true. Since Fast 10 is theoretically going to mark the end of the road for this franchise (at least the main entries; the spin-offs will likely continue), there's no one better than Lin to come back and take it across the finish line. After all, he's the one who directed it back from the brink of extinction and completely reshaped the Fast movies into the totally over-the-top thrill rides they are now.
#JusticeForHan...Finally?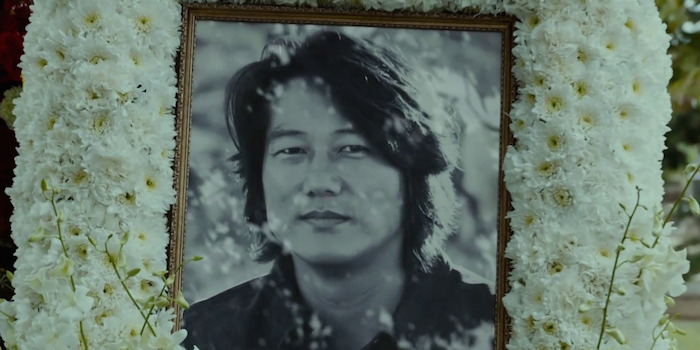 Here's another positive about Lin coming back: we may finally see some #JusticeForHan. Sung Kang's character was killed by Jason Statham's Deckard Shaw, but the former villain was allowed into the confines of the #family anyway because he did Diesel's Dom Toretto a favor in The Fate of The Furious. Last year, Justin Lin hadn't seen Fate yet, but when he was told about the ending, he was incredulous. "What? Statham's character is now part of the family? Aw..." He was very clearly disappointed at the decision, so perhaps he can set things right in Fast 9. After all, writer Chris Morgan told me that we might see Han again in a future film.
Fast 9 cruises into theaters on April 10, 2020.