J.J. Abrams Re-Teams With 'Overlord' Director For A Superhero Movie For Bad Robot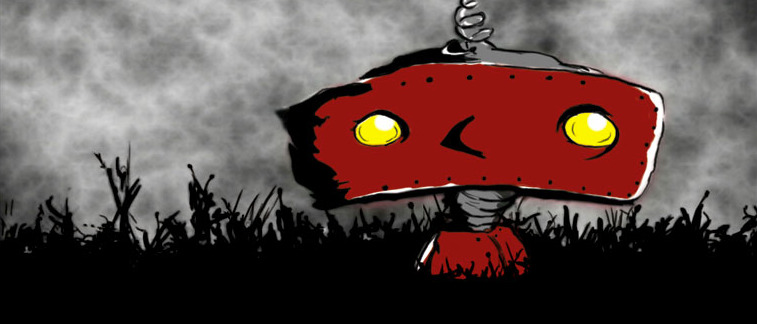 A J.J. Abrams-produced superhero movie is on its way. The Star Wars: The Force Awakens director will be re-teaming with Julius Avery, the director of the upcoming Overlord, to produce a new superhero project for Bad Robot and Paramount. The movie will be called The Heavy.
Abrams is producing The Heavy with Avery set to direct the superhero film, according to The Hollywood Reporter. The pair last worked together for Avery's Overlord, a World War II science fiction thriller that made a splash at CinemaCon last week. It seems that Abrams is impressed with Avery's work, and has tapped him to helm The Heavy in a Bad Robot and Paramount production.
The Heavy is a superhero thriller written by Daniel Casey (The Passage). Details are under a tight lid, but the project is described as a subversive take on the superhero genre, THR reports.
Insiders tell THR that Paramount is eager to get The Heavy into production by this year.
Avery best known for his crime thriller and feature debut, Son of a Gun, which starred Ewan McGregor and Brenton Thwaites. However, his historical horror film Overlord is a highly anticipated genre flick — and apparently not a Cloverfield movie — that /Film's Peter Sciretta got a glimpse of at CinemaCon:
The footage began with a black and white Bad Robot logo and is set the day before D-Day during World War II. A plane filled with parachuters is somehow ripped in two, sending dozens of them flying and crashing into the ocean. A montage of clips shows soldiers taking down other soldiers. The taglines on screen were "The enemy is hiding" and "Every soldier must face their demons". One woman is wielding a flamethrower.
It looked very intense and ended with an extremely graphic shot of a woman's head, still alive with only a spinal column for her body.
The film follows American paratroopers on the eve of D-Day who are dropped behind enemy lines to carry out a crucial mission. But they soon realize that there's more to the Nazi-occupied village that meets the eye, and the find themselves fighting the outcome of a horrific Nazi experiment.
Now that Avery has Abrams' stamp of approval, we'll have to see if Overlord is worth the hype. And if an Avery and Abrams superhero movie could be an exciting prospect.
Overlord is set to open in theaters on October 26, 2018.