Ryan Reynolds Is Still Trying To Convince Hugh Jackman To Make A Deadpool/Wolverine Movie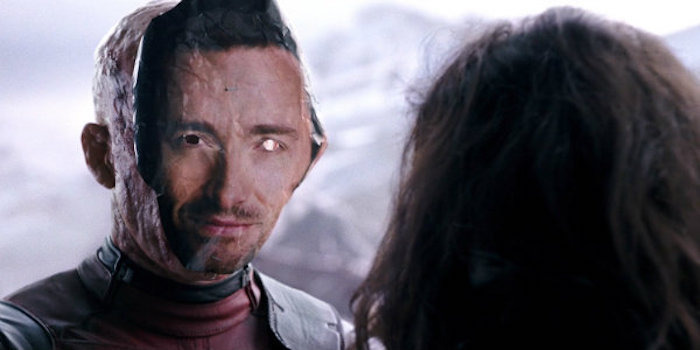 Ryan Reynolds is on a mission: to give us the Deadpool Wolverine movie we've all been waiting for. Okay, maybe Reynolds is the only one waiting for it, but that won't stop him from trying to persuade Hugh Jackman to come out of X-retirement and don the adamantium claws once again.
Ahead of the release of Deadpool 2, Reynolds spoke about his hopes for the future of the Merc with a Mouth. And it includes a reunion with a certain adamantium claw-wielding former soldier with anger management issues.
Logan was a beautiful and fitting swan song for Jackman's Wolverine, a fan-favorite X-Men character who headlined nearly all of 20th Century Fox's comic book ensemble films and went on to star in the studio's most successful solo superhero franchise. Logan took us to the near-future, where an aged and disillusioned Logan wrestled with his own mortality, and ultimately, gave his life to save a new generation of mutants. And that was it, Jackman was done with the life of veiny muscles and brutal bloodbaths — he's ready for the song-and-dance phase of his career.
But not if Reynolds has anything to say about it. "He's alive and well in my timeline," Reynolds told Entertainment Weekly. "There is a Logan running around out there with a little bushy chest and his little sharpy, sharpy claws, and he is alive and well and ready to go. I would love that."
It would be a reunion of sorts for Reynolds and Jackman, who appeared as their respective in 2009's X-Men Origins: Wolverine — albeit in a slightly altered origin for Deadpool. Sadly, the meeting was anticlimactic and Origins was critically panned. But now Wolverine and Deadpool find themselves headlining two of Fox's most critically acclaimed superhero films, and could finally deliver an onscreen meeting worthy of both characters. It's just a matter of convincing Jackman, Reynolds said:
"I think convincing Hugh of that would be a near-impossible feat, but there's no human being I love more than Hugh Jackman in that universe, and equally so as a friend. He's just the best. I already miss him as Logan, so I'm one of those guys that whenever I see him, I'm like, 'Come on, man. Just one more. Come on. We'll do it together. It'll be fun. Come on! On three. Here we go, together. One, two, three, together,' and it's always just me saying it."
Reynolds has been on a trollish campaign to get Jackman to reprise the character since the first Deadpool, with his character making multiple jabs at both Jackman and Wolverine. And a week ago, Jackman responded in kind.
When you're trying to record a heartfelt birthday message ... but are interrupted by the least greatest showman. @vancityreynolds
A post shared by Hugh Jackman (@thehughjackman) on
Your move, Reynolds.