Disney Begins Production On 'The One And Only Ivan'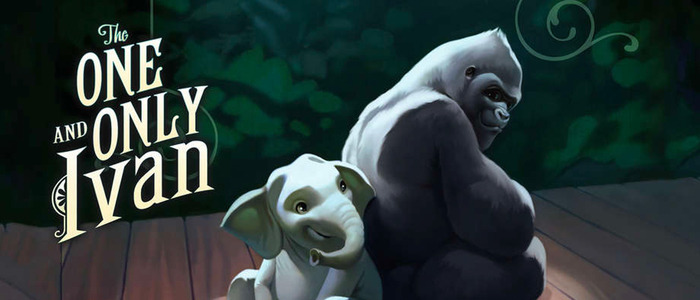 Disney has decided to take a break from remaking their classic animated films and try something new: an adaptation of Katherine Applegate's children's book The One and Only Ivan. The live-action/CG hybrid will feature one heck of a cast that includes Danny DeVito, Helen Mirren, Bryan Cranston, Angelina Jolie, and Sam Rockwell. More on The One and Only Ivan movie below.
Katherine Applegate's children's book The One and Only Ivan is about to receive the Disney treatment. The House of Mouse has hired The Hollow Crown and Me Before You filmmaker Thea Sharrock to helm the adaptation, with a script by School of Rock writer Mike White. The impressive cast includes Danny DeVito, Helen Mirren, Bryan Cranston, Angelina Jolie, Sam Rockwell, Brooklynn Prince, Ramon Rodriquez, Arianna Greenblatt, Indira Varma and Eleanor Matsuura.
Like the book, the film is inspired by the true story of  a "uniquely-talented gorilla and the other animals who share a communal habitat at a suburban shopping mall." Here's the book's synopsis:
This unforgettable novel from renowned author Katherine Applegate celebrates the transformative power of unexpected friendship. Having spent twenty-seven years behind the glass walls of his enclosure in a shopping mall, Ivan has grown accustomed to humans watching him. He hardly ever thinks about his life in the jungle. Instead, Ivan occupies himself with television, his friends Stella and Bob, and painting. But when he meets Ruby, a baby elephant taken from the wild, he is forced to see their home, and his art, through new eyes. In the tradition of timeless stories like Charlotte's Web and Stuart Little, Katherine Applegate blends humor and poignancy to create an unforgettable story of friendship, art, and hope.
The One And Only Ivan Book Trailer
Disney says the film will be "an unforgettable tale about the beauty of friendship, the power of visualization and the significance of the place we call home." The book, which was published in 2012, was a #1 New York Times' bestseller, and won numerous awards, including the Newberry Medal for the most distinguished contribution to American literature for children in 2013.
The fact that this will be a live-action/CG hybrid is interesting, since this seems like the type of story that lends itself entirely to animation. Imagine if Disney had decided to make this story with traditional hand-drawn animation! How cool would that be? Sadly, that's not what the studio wants right now. It is nice that Disney is stretching themselves a bit, though, and moving beyond only remaking their classic animated films (when they're not pumping out Marvel and Star Wars movies, that is).