These Mondo Horror Posters From Texas Frightmare Weekend Are Incredible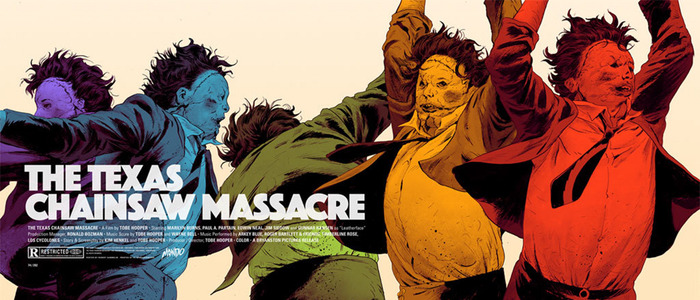 The 13th annual Texas Frightmare Weekend is fast-approaching, and with the return of the popular horror convention comes some stunning Mondo horror posters that will likely be must-owns for any horror movie fan.
I've never been to Texas Frightmare Weekend, but I really wish I were going this year so I could scoop up some of these amazing Mondo horror posters. I don't even have any wall space left in my house, but I don't care – these posters are wonderful, and I must have them in my life. Gamespot posted a look at several of the Mondo horror posters.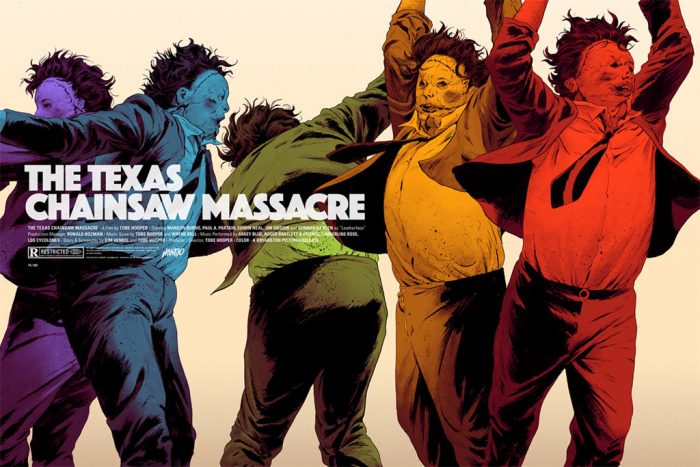 This is my favorite of the bunch – The Texas Chain Saw Massacre by Robert Sammelin, featuring a colorful look at everyone's favorite chainsaw wielding Texan, dancing like nobody is watching.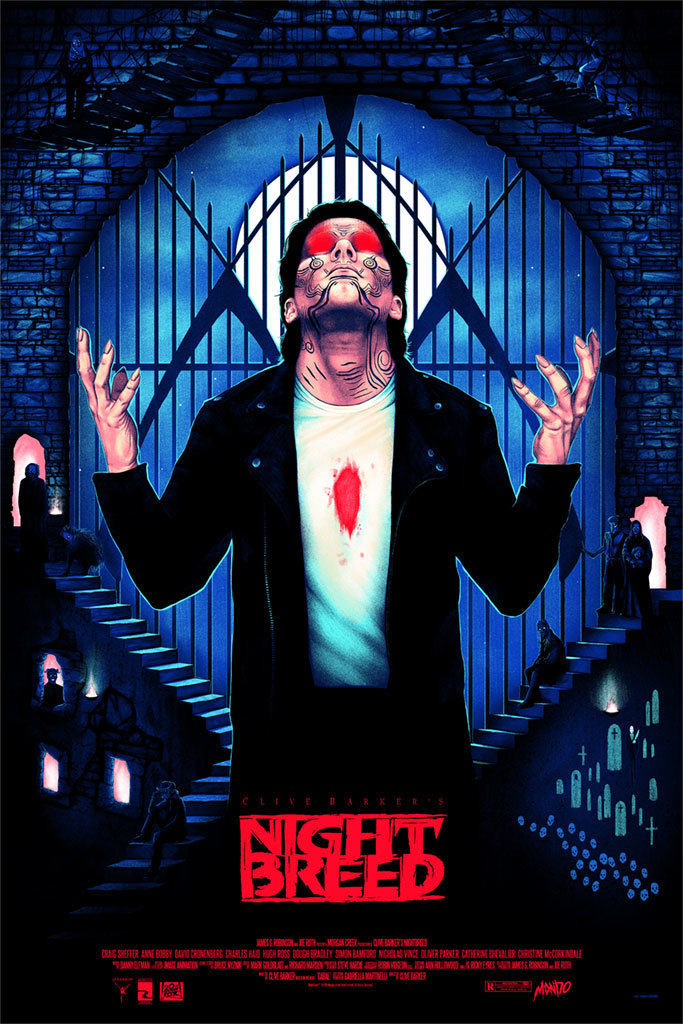 Here's Nightbreed by Sara Deck. Time for a confession: I'm the one horror fan who doesn't like Nightbreed. I've tried again and again to give it a chance, watching both the director's cut and theatrical cut, hoping that I'd fall in love with the film like my fellow horror film lovers. But alas, I just can't get into it. Still, Sara Deck is an incredible artist, and this is a gorgeous poster.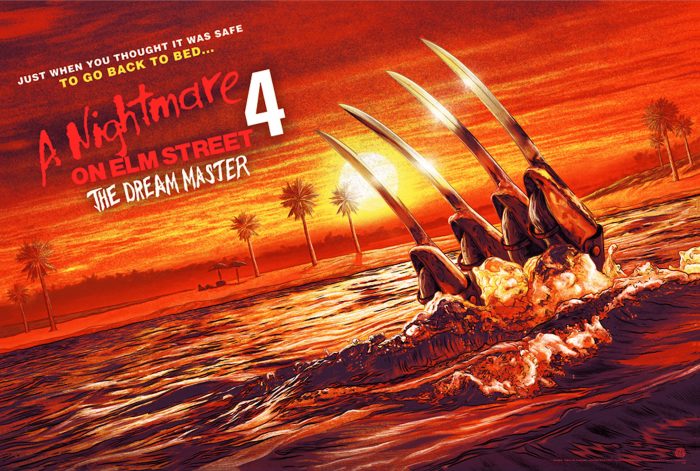 A Nightmare on Elm Street 4: The Dream Master by Mike Saputo highlights the Jaws-parody scene from the Nightmare sequel.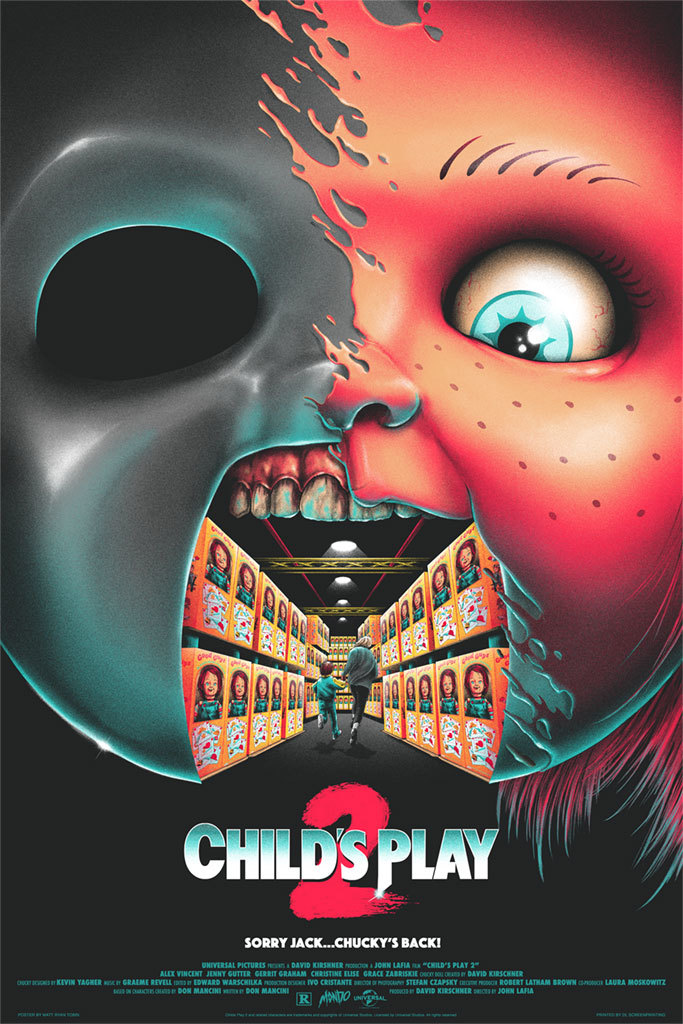 Child's Play 2 is my favorite Child's Play movie – it's just a better, weirder take on the concept from the first film. And this poster, Child's Play 2 by Matt Ryan Tobin, captures one of the best scenes in the film – the climactic chase through the Good Guy warehouse.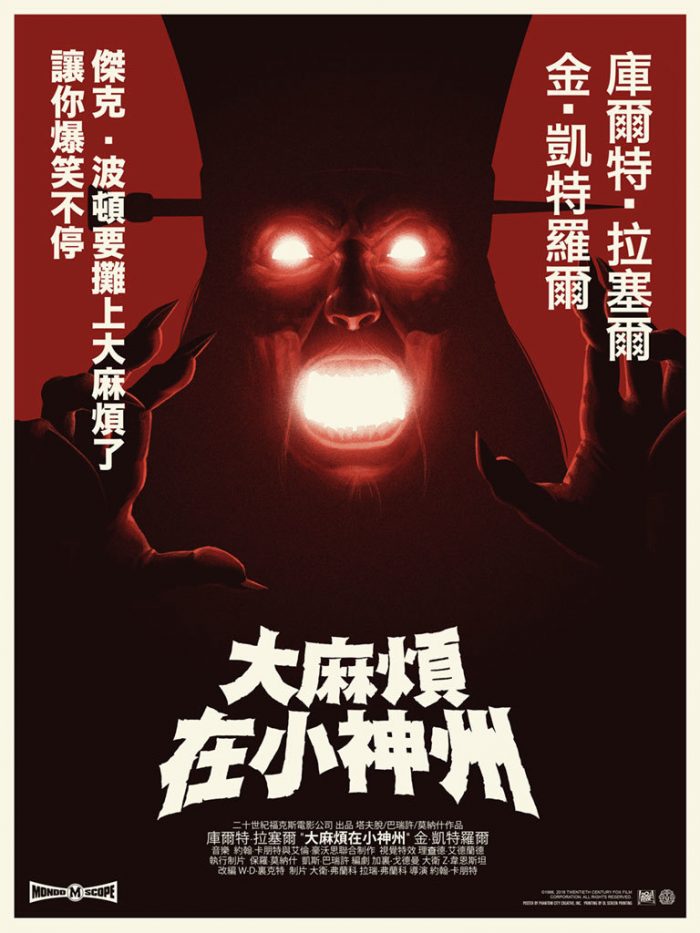 Big Trouble in Little China by Phantom City Creative is a stylish take on John Carpenter's action-horror-hybrid.
And finally, here's A Nightmare on Elm Street 5: The Dream Child by Mike Saputo, which looks more than a little similar to the Logan poster.
Texas Frightmare Weekend runs from May 4-6, 2018. Here are some more details.
Texas Frightmare Weekend Presented by Arrow Video is back for blood this May 4-6, 2018 at the Hyatt Regency DFW Airport. Now celebrating its 13th terrifying year and continuing their wildly popular free film festival to all TFW pass holders! Feature and short films will be screening from Funimation, Severin Films, Millman Productions, Unearthed Films and several indie companies all weekend long. Plus a rarely seen feature film from Japanese director Takashi Miike!
The event will also feature movie screenings and also some panels. Guests confirmed to be attending include:
- Clive Barker
- Cenobites Simon Bamford, Doug Bradley, Nicholas Vince and Barbie Wilde
- Mischa Barton
- Sophia Lillis, Jeremy Ray Taylor, Jaeden Lieberher, Back Dylan Grazer, Wyatt Oledd and Chosen Jacobs from The Loser Club (It)
- Matthew Lillard
- Adrienne Barbeau
- Ron Perlman
- Tobin Bell
- Kane Hodder
- Brad and Fiona Dourif
- Alex Vincent
- Darren Lynn Bousman
- Claudio Fragasso
- Charles Band
- Plus many more