'13 Reasons Why' Season 2 Trailer: The Acclaimed Netflix Series Returns In May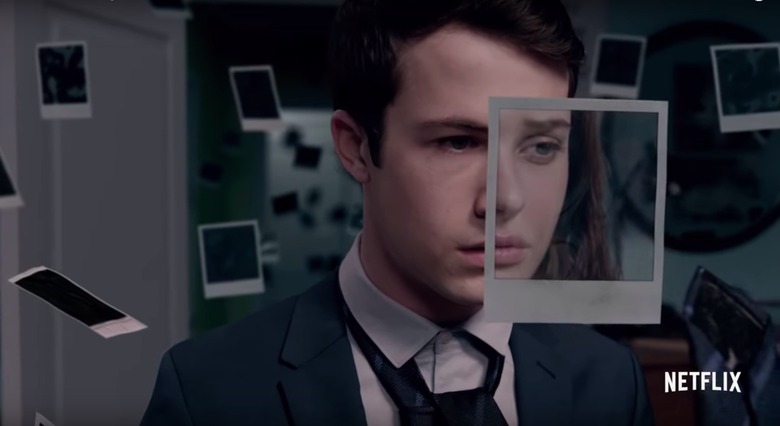 We discovered the 13 reasons why, but what's next? The fallout of the tragic death of Hannah Baker (Katherine Langford) continues in the 13 Reasons Why season 2 trailer, which announces the season 2 premiere date of the critically acclaimed Netflix teen drama series.
13 Reasons Why Trailer
The wildly popular and critically acclaimed series is making its return to Netflix — though 13 Reasons Why is not without its share of controversies. The existence of a second season at all may raise a few eyebrows, especially after the first season was so wonderfully self-contained. The season 1 finale may have left a few cliffhangers, but I felt like it would have been fitting to leave the show without a few resolutions, as is the case in any real-life tragedy. But content is content, and Netflix delivers.
From the photographs and hints in the trailer, we'll be seeing more of the students' depositions as Hannah's parents (Kate Walsh, Brian d'Arcy James) sue the school for emotional damages. "The tapes were just the beginning," Clay's (Dylan Minnette) polaroid reads, which could suggest that Hannah has more in store than we expected.
Showrunner Bryan Yorkey has been planning the broad strokes of season 2 ever since he wrapped the first season, which is where Jay Asher's book of the same name ended. Here's what he told EW last year:
"We really have characters who, after 13 episodes, are just beginning the process of recovery and the process of coming to terms with what part they might've played in Hannah's death and how Hannah's death will change their lives going forward. I think that there is so much that's fascinating about the way we grieve, the way we recover, the way we learn to take better care of each other. I have heard from a number of people, 'Well we heard all her tapes so her story is done.' That's leaving aside the fact that for every tape there's another person who has a story, which is the person Hannah mentions on her tape. We saw Hannah's version of events unfold, but there's a lot more to be told also about those characters."
The second season will reportedly take place a few months after the events of season 1, with the characters reeling from the revelations on Hannah's tapes. Season 2 will include multiple timelines and a voice-over, though this time it won't be Hannah Baker who will be doing the narrating. Langford, however, is confirmed to return as Hannah — and from the looks of the clue-ridden trailer, she's left behind even more messages after her death.
Christian Navarro, Alisha Boe, Brandon Flynn, Justin Prentice, Miles Heizer, Ross Butler, Devin Druid, Amy Hargreaves, and Derek Luke are returning for 13 Reasons Why season 2.13 Reasons Why returns to Netflix on May 18, 2018.