Dan Trachtenberg To Direct Amazon's 'The Boys' Pilot, Replacing Seth Rogen And Evan Goldberg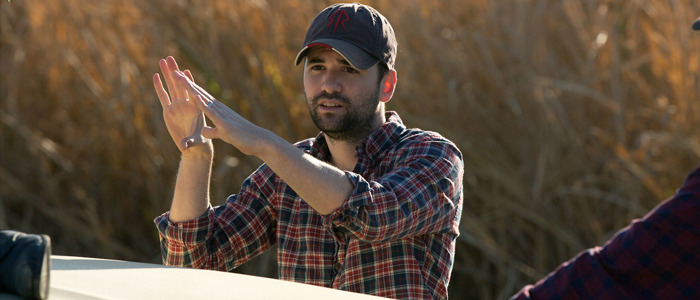 Seth Rogen and Evan Goldberg were originally set to direct Amazon's pilot for The Boys, the long-awaited adaptation of the Garth Ennis/Darick Robertson comic series. But due to scheduling conflicts, they've since had to step aside and make way for a new director to come in, and now we know who that will be: Dan Trachtenberg, the up-and-coming filmmaker of the excellent 10 Cloverfield Lane. Read more about the new director of The Boys pilot below.Variety reports that Trachtenberg will direct the first episode of the upcoming drama series for Amazon. "Dan's a massive fan of the comic like us, and we're massive fans of his, so we're excited to have his more talented skill set brought to the show," Rogen and Goldberg said in a statement.The Boys is set in a world in which superheroes run rampant and tells the story of a CIA black ops team tasked with monitoring the "heroes" who have become corrupt: spying on them, blackmailing them, and even occasionally roughing them up to force them to stay in line. Rogen and Goldberg are still on board the Amazon TV adaptation as executive producers, but they reportedly had scheduling conflicts with directing the pilot. They're very busy these days: Rogen is either starring in or producing a handful of upcoming projects, including a comedy called Flarsky, David Gordon Green's Newsflash, and a remake of a British comedy series called Plebs. Plus, he and Goldberg are writing, directing, and producing another superhero-related movie: they're making Invincible, about a teenager who develops superpowers during puberty.
Meanwhile, Trachtenberg directed the suspenseful 10 Cloverfield Lane and a video game-centric episode of Black Mirror called "Playtest" back in 2016. He's a young filmmaker, but has proven capable of crafting a wonderful sense of atmosphere – and that extends all the way back to his short film Portal: No Escape, which took the internet by storm in 2011. He's an intriguing choice to take on The Boys, an uber-violent, filthy comic that creator Garth Ennis once said would "out-Preacher Preacher," referring to his acclaimed comic series from the 1990s. Rogen and Goldberg, of course, make perfect sense as the executive producers of The Boys, since they're executive producing a TV adaptation of Preacher for AMC, which is going into its third season.
The Boys begins filming this spring and will hit Amazon Prime Video sometime in 2019. Karl Urban, Antony Starr, Dominique McElligott, Chace Crawford, Jessie T. Usher, Jack Quaid, Nathan Mitchel, Erin Moriarty, and Karen Fukuhara are on board to star.