Paul Feig Still Wants A 'Ghostbusters' Reboot Sequel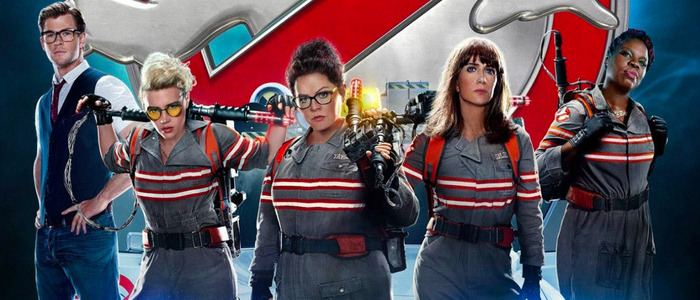 Paul Feig's Ghostbusters reboot was a lot of fun, even though some people got very Mad Online™ about the whole endeavor. Sony was hoping the reboot would launch a whole new franchise, but not-so-great box office seems to have killed that. Still, Feig says he's definitely open to directing a Ghostbusters reboot sequel should Sony give the idea the go-ahead.
I really enjoyed Paul Feig's Ghostbusters reboot. Sure, it was nowhere near as good as the original, but it was a funny, entertaining film featuring a compelling cast (especially Kate McKinnon). Feig's film ends with a post-credit scene that teases a possible sequel, but the sequel never materialized. Sony's dreams for a new franchise were essentially busted after Feig's reboot failed to do the mammoth box office numbers the studio had been hoping for. So will we ever see a Ghostbusters sequel? Who knows! According to Paul Feig, that's really up to the studio. But should they require his services for Ghostbusters 2, he's more than ready to answer the call. Speaking with Yahoo! Movies, Feig said:
"We would love to; it's really up to the studio to want to do it. We had so much fun making that movie. The movie's just really built an audience in the two years since it's been out. I get contacted every day by people who are such fans of it, and so many women who are inspired by seeing women in science. I will go to my grave so proud of that movie, and so proud of what that cast did in that film."
In case you've forgotten, Feig's Ghostbusters reboot updated the story to the present day, and focused on a team of female ghost hunters instead of male. For some reason, many, many people online were upset about this, and launched an angry backlash campaign against the film. Despite this backlash, the film wasn't an outright flop. It took in a worldwide total of $229,147,509, per Box Office Mojo. But Sony, who spent a reported $144 million on the film, had hoped for a lot more.
Feig has commented on the film and its surprising backlash multiple times in the past. "It was a great regret in my life that the movie didn't do better, 'cause I really loved it," he previously said. "It's not a perfect movie. None of my movies are perfect. I liked what we were doing with it. It was only supposed to be there to entertain people."
The filmmaker has also previously expressed similar hopes for a sequel, saying in November 2016:
"That's up to the studio because they have to pay for it. Nobody's called me. But I love those characters and I know they are now heroes and mean a lot to a lot of people, so in a perfect world it would be great if we could see them bust more ghosts, kick more ass, and be awesome again."
Perhaps one day Sony will give Feig's Ghostbusters sequel a chance. Or perhaps not.