How That 'Westworld' Cameo From A Certain 'Breaking Bad' Actor Came To Be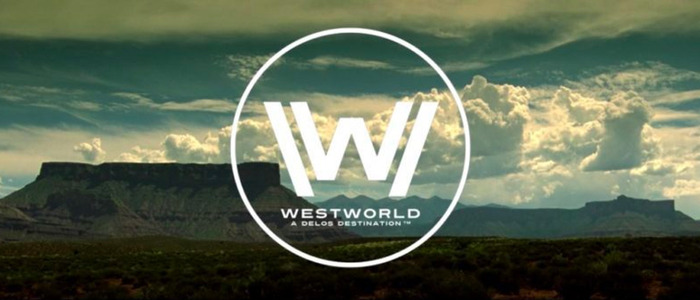 The most recent episode of Westworld had a pretty surprising cameo from a Breaking Bad and Better Call Saul actor. The cameo was so secretive that even members of the Westworld cast didn't know about it.
Below, learn more about this strange Westworld cameo. And beware of spoilers.
When I received the screeners for Westworld season 2, HBO provided only one specific instruction: "Please do not reveal the actor cast as El Lazo in episode 2." That actor turned out to be none other than Giancarlo Esposito, a prolific actor who has appeared in films such as Do The Right Thing and Okja, and who may be best known for playing drug kingpin/fast food chicken salesman Gus Fring on Breaking Bad and Better Call Saul. Esposito leaves the show as quickly as he entered courtesy of a self-inflicted gunshot, but I have a feeling he'll be back.
For now, though, fans of Westworld are still reeling from his surprise appearance. An appearance so surprising that not even members of the Westworld cast were aware of it.
Speaking with The Wrap, Esposito confirms that he worked hard to keep his cameo a secret from most of the cast of the show. "Being on the set was the most difficult [part]," the actor said. "Just to stay in my trailer and not really show my face — be cool about my presence there while I was shooting — was one of the things I had to be conscious of because there were a lot of extras, a lot of actors who clearly I know, and I respect, who just wanted everyone to know, 'He's with us out here.' But after shooting and knowing that the scene had gone so very well, I was really actually even more excited about no one knowing."
Esposito added that not even Westworld star Evan Rachel Wood was fully aware of the cameo:
"I was at a party for the Emmys and some of the other actors from the show were there who I had not seen on the days that I was shooting. They said, 'Oh, you were on our show!' And I went, 'Nooo, not me.' And Evan Rachel [sic] [laughs]. And I said, 'But it's nice to meet you.' 'No, you were on our show! No, we were doing a scene at the other location and we were waiting for Sir Anthony Hopkins to come out of your trailer, because he's such a big fan and he wanted to see you.'"
Thanks, Anthony Hopkins 
Vulture sat down with Giancarlo Esposito and asked him how he ended up on Westworld. To hear the actor tell it, it was a combination of both karma and former Westworld star Anthony Hopkins' love of Breaking Bad, as well as Esposito's respect for Hopkins as an actor:
"I love Sir Anthony Hopkins. I really loved the original movie about this particular subject matter. Although I don't watch a lot of the television series, I had watched pieces of a few episodes that caught my attention. And then I got a call. That's how it always happens! You know, people know other people. In terms of how public life affects all this, I've said some great things about Anthony, and he's said some great things about me in regards to my work as Gus Fring on Breaking Bad, so I think it was all kind of synchronous in that way."
Hopkins' character Robert Ford is technically dead now, although the actor did make a voice-over cameo in the same episode Esposito appeared in.
As for Esposito, I remain convinced he'll return for a future Westworld episode. He's too great an actor, and too recognizable a face, to waste in a brief (albeit memorable) cameo. Epsosito tells The Wrap that he's certainly up for returning:
"I would love to come back and sort of unpack that and see what that looks like. And wow, I think there are some surprises there to be had that would be really, really, exciting for the audience as well."
Westworld airs Sundays on HBO.