Diablo Cody Never Actually Wrote A Script For The 'Barbie' Movie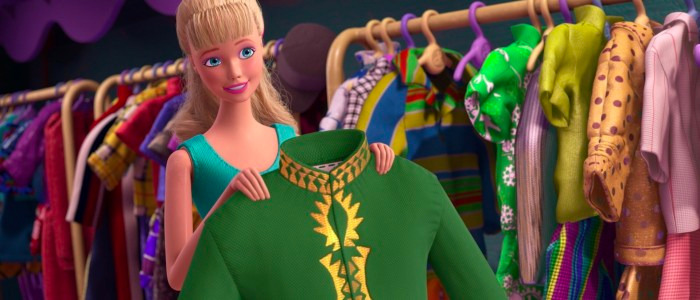 Back in 2015, Juno and Tully screenwriter Diablo Cody was hired to pen the script for Sony's Barbie movie. Except here's the thing: according to Cody, she never even finished a first draft.
Sony has been trying to get a Barbie movie off the ground for years now. When Sony began to see how big, name-brand movie franchises were becoming the norm in Hollywood, they began snapping up the rights to properties like Barbie. But turning the popular fashion doll into a major motion picture has proven to be exceedingly difficult. As Ben Fritz writes in his book The Big Picture, Sony chairperson Amy Pascal complained after the fact that "Barbie is in a freefall and we paid a fucking fortune for it...we don't have a writer."
The writer Sony eventually hired to get the job done was Academy Award winner Diablo Cody. Back in 2015, Sony officially announced that a Barbie movie written by Cody would hit theaters in June of 2017. Of course, we all know that June 2017 has come and gone, and there's been no Diablo Cody-scripted Barbie movie. So what happened? ScreenCrush asked Cody, and the screenwriter revealed something surprising: she never even finished an initial draft of the script. "I failed so hard at that project," Cody said. "I was literally incapable of writing a Barbie script. God knows I tried."
Cody went on to tell ScreenCrush that while she loved the idea of a Barbie movie, it just didn't feel personal enough for her to crack the script:
"To be honest, the timeline coincided with my writing Tully. I was really overwhelmed at the time, and I think I was really only capable of reaching in and pulling out something super personal. Look, I think the idea of a Barbie movie is super f—ing cool and I hope something goes in there and kills it. And I mean kills it in a positive way. I hope it's a great movie is what I'm saying! [Laughs] Which is why I initially signed on to do it, which I think is a cool idea, especially now.
But for whatever reason, I've always had trouble, I've never been great at adaptations. I think when it comes down to it, I'm pretty much an original screenplay person."
Cody isn't the only one who struggled with the Barbie film. As of now, the Barbie movie remains unmade. Anne Hathaway is no longer associated with the project. Amy Schumer was eventually cast in the film, but Schumer departed last year, saying:
"Sadly, I'm no longer able to commit to Barbie due to scheduling conflicts. The film has so much promise, and Sony and Mattel have been great partners. I'm bummed, but look forward to seeing Barbie on the big screen."
Schumer's departure made the film's new release date –  June 29, 2018 – virtually impossible. Now, the Barbie movie will apparently arrive on May 8, 2020. Maybe. We'll see.