'Smallfoot' Trailer: Channing Tatum Is A Yeti Who Falls Down A Lot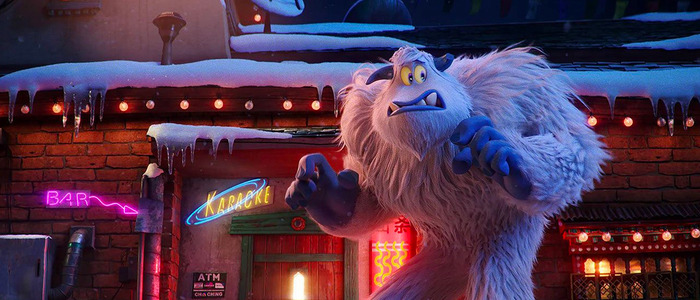 Hello, everyone. I'd like to introduce you to the family film Smallfoot. It's about a Yeti who goes on a quest to discover if humans really exist. Sounds cute, right? Also, it stars Channing Tatum. But don't get too excited: you won't be seeing his abs and dancing skills. Because this film is animated. Sorry, you'll just have to use your imagination. The Smallfoot trailer is below.
Billed as an "animated adventure for all ages", Smallfoot has a pretty clever premise. It focuses on a group (herd? flock?) of Yetis who are 100% convinced human beings don't exist. Then one day, a young Yeti (voiced by Channing Tatum) comes across a human (or a Smallfoot, as the Yetis say). Wacky hijinks and lots and lots of falling down follows.
Smallfoot Trailer 
Smallfoot apparently features "original music," but the only song we get to hear in this trailer is "Don't Stop Believing" by Journey. This song also played during the final moments of The Sopranos, as everyone knows. Is there a Smallfoot/Sopranos connection here? No, probably not, but we can dream. Here's my fan theory: after everything cut to black on The Sopranos, Tony Soprano woke up in the body of a Yeti. That's all I've got so far, I need to workshop it a bit. But I think there's something there.
All in all, this looks like a fun, harmless family film. The cast is pretty darn good too. In addition to that charming hunk Channing Tatum, Smallfoot features James Corden, Zendaya, Common, LeBron James, Gina Rodriguez, Danny DeVito, Yara Shahidi, Ely Henry and Jimmy Tatro.
One thing I particularly like here: the Yeti designs are clearly influenced by Bumble the Abominable Snow Monster from the Rankin/Bass film Rudolph the Red-Nosed Reindeer. Nice touch, Smallfoot makers.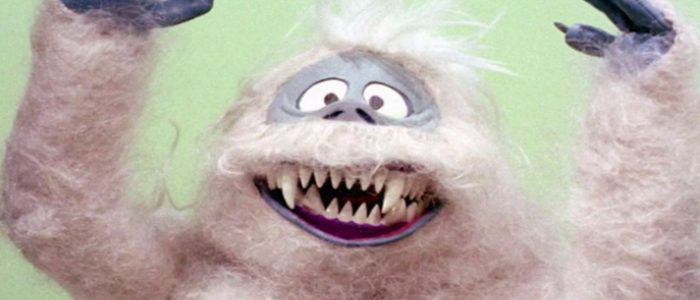 Smallfoot comes from director Karey Kirkpatrick, who directed Over the Hedge and wrote screenplays for Chicken Run and James and the Giant Peach.Smallfoot is set to debut in theaters on September 28, 2018.
An animated adventure for all ages, with original music and an all-star cast, "Smallfoot" turns the Bigfoot legend upside down when a bright young Yeti finds something he thought didn't exist—a human. News of this "smallfoot" throws the simple Yeti community into an uproar over what else might be out there in the big world beyond their snowy village, in an all new story about friendship, courage and the joy of discovery.