Amazon Confirms 'Jack Ryan' Season 2 Months Before First Season Debuts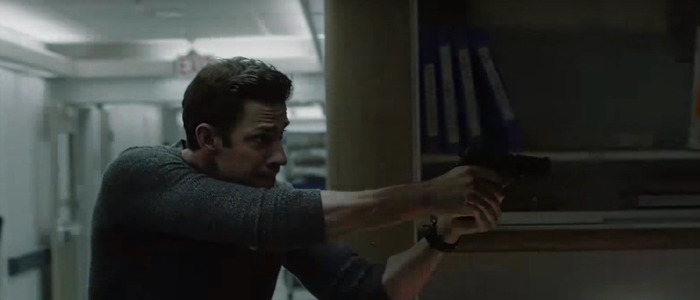 A Quiet Place may be a surprise hit for director John Krasinski, but he's not giving up acting any time soon. In fact, he's just extended his tenure playing CIA analyst Jack Ryan for another season.
Today, Amazon Studios confirmed that Tom Clancy's Jack Ryan season 2 is guaranteed, despite the fact that the first season of the show won't debut until this summer. Find out more about the second season below, including why Amazon gave it such an early green light.
Jack Ryan Season 2 is Coming
A press release from Amazon Studios confirmed that Tom Clancy's Jack Ryan, which stars John Krasinski (The Office) in the title role, has officially been renewed for season 2, even though no one has seen the series yet and it doesn't debut for another four months. Considering how expensive the series is to produce, Amazon would need a lot of confidence in what they've seen so far to make this kind of decision, and it turns out they have the numbers to justify it: the press release says that after the Super Bowl trailer came out, Amazon saw a more than 400% increase in Prime members putting the show on their watchlist.
"With so much early anticipation for Tom Clancy's Jack Ryan from our customers and personally having the pleasure to preview the exhilarating, action-packed first season, we are excited to greenlight a second season of the series months ahead of its debut," said Jennifer Salke, Head of Amazon Studios. "The new season will take our unexpected hero to a new, exciting and dangerous world."
What To Expect In Season 2
Creators/showrunners Carlton Cuse (Lost) and Graham Roland (Fringe) will return for the eight-episode second season.
In a press release, Cuse said: "We're thrilled that the first season has generated so much enthusiasm. We couldn't be happier to be working with Amazon and to be filming very near the Amazon to tell the next great Jack Ryan adventure."
Krasinski is obviously coming back, and he'll be joined by Wendell Pierce (The Wire), who plays Ryan's boss James Greer. No word yet on if Abbie Cornish's Cathy Muller, a doctor who doubles as Ryan's love interest, will be back for season 2. Here's the synopsis:
In season two, Jack Ryan confronts the forces in power in a dangerous, declining democratic regime in South America. The second season commences production this summer in Europe, South America and the United States.
Krasinski has previously explained that the "villains" of every season will be different, so while the first season will tackle ISIS, it sounds like season 2 is heading to a different part of the world altogether.
Here's the synopsis for season 1:
When CIA analyst Jack Ryan stumbles upon a suspicious series of bank transfers his search for answers pulls him from the safety of his desk job and catapults him into a deadly game of cat and mouse throughout Europe and the Middle East, with a rising terrorist figurehead preparing for a massive attack against the US and her allies.
Tom Clancy's Jack Ryan season 1, which consists of ten episodes, arrives on Amazon Prime on August 31, 2018.