The Best TV Shows & Movies Coming To Netflix In May 2018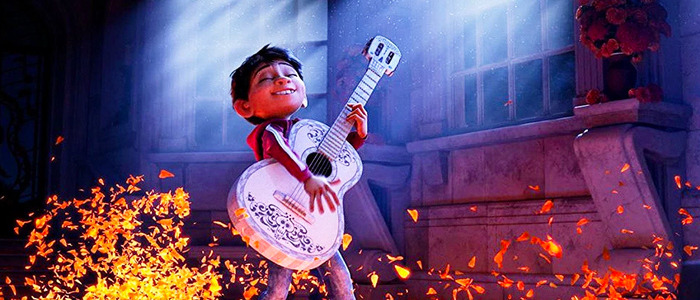 April showers bring May flowers, and also, new TV shows and movies on Netflix. Next month brings more great movies to Netflix, including Pixar's latest, a misunderstood Ryan Gosling movie, a superior superhero sequel, a Bourne movie, and more. Check out the best new TV shows and movies coming to Netflix in May 2018 below.
Coco
Disney and Pixar's latest recipe for weeping arrives on Netflix next month. Coco is the story of young Miguel, who really wants to be a famous musician. Unfortunately, his entire family has a strict ban on music. What's a boy to do but escape off into the afterlife and hang out with some skeletons? I won't say that Coco is one of Pixar's best films, but, like most of their offerings, it has a ton of heart. It's also gorgeous to look at it, filled with vibrant colors and incredible world building. And yes, you will definitely cry at the end.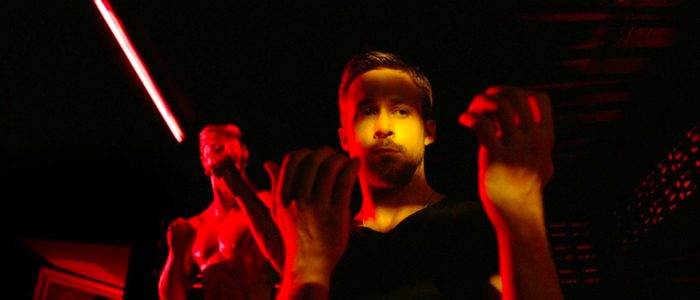 Only God Forgives
When Nicolas Winding Refn followed-up the popular film Drive with Only God Forgives, people were a bit confused. Drive is probably Refn's most mainstream movie, and when audiences saw he was reuniting with Ryan Gosling again, they were perhaps expecting Drive Part 2. What they got instead is a weird, brutal, existential movie loaded with oedipal issues. Gosling plays a drug trafficker dealing with the fallout of the death of his brother in Thailand. Things get complicated with Gosling's vicious mother (Kristin Scott Thomas, who is incredible here) shows up and sends him into a tailspin. Only God Forgives is definitely an acquired taste, and I understand why so many people didn't care for it. But I think it's a fascinating, unflinching film that deserves to be revisited.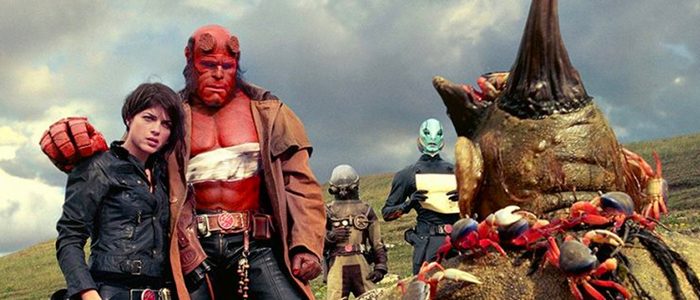 Hellboy II: The Golden Army
Guillermo del Toro followed-up Hellboy with the superior Hellboy II: The Golden Army, and we should all be thankful for it. While the first Hellboy has its moments, one gets the sense that the studio kept giving del Toro notes to make it more accessible. There's none of that in Hellboy II, which is bigger, weirder and more visually stunning than the first film. Ron Perlman is back demon superhero Hellboy, who this time has to battle an evil elf and all sorts of mythological mayhem. Hellboy is getting a reboot soon, and while it might turn out well, it's doubtful any reboot will be able to compare to what del Toro did with this sequel.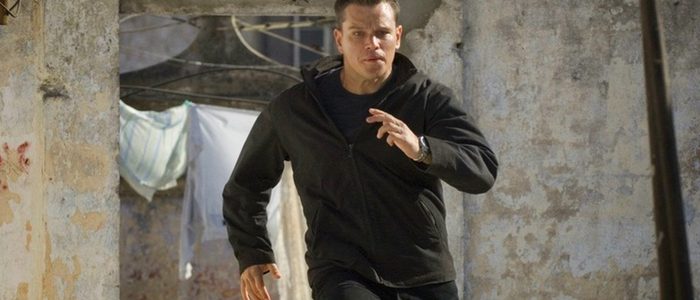 The Bourne Ultimatum
The original Bourne trilogy –  The Bourne Identity, The Bourne Supremacy and The Bourne Ultimatum – is hard to beat (let's just ignore the other movies, shall we?). Ultimatum really, really should've been the last movie in the series, because it concludes the arc that started in The Bourne Identity so well. Matt Damon is back once again as killing machine Jason Bourne, who runs around beating the hell out of anyone who gets in his way. In Ultimatum, Bourne learns more about his mysterious past, and has to contend with the evil David Strathairn. Cue the Moby music.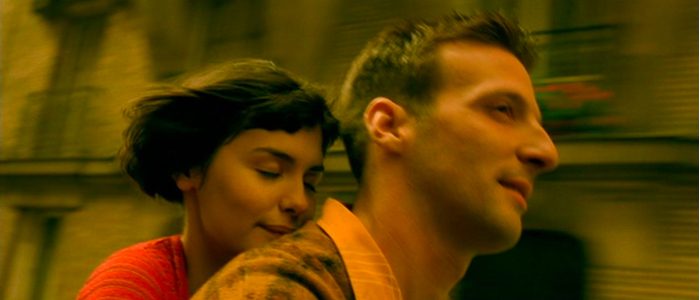 Amelie
Jean-Pierre Jeunet's very charming, very stylish Amélie may not seem as good as it did when it arrived in 2001, but there's still a lot to love here. Audrey Tautou plays a young woman who constantly interferres with the lives of other around her – to the point where it gets kind of creepy (although Jeunet is going for whimsical). The story is secondary, really. What makes Amélie truly memorable is the often gorgeous visual Jeunet brings to the screen, along with Tautou's irresistible performance.May 1
27: Gone Too Soon
A Life of Its Own: The Truth About Medical Marijuana
Amelie
Barbie Dreamhouse Adventures: Season 1
Beautiful Girls
Darc
God's Own Country
Hachi: A Dog's Tale
Harold & Kumar Escape from Guantanamo Bay
Hellboy II: The Golden Army
High School Musical 3: Senior Year
John Mulaney: Kid Gorgeous Live at Radio City– NETFLIX ORIGINAL
Mr. Woodcock
My Perfect Romance
Pocoyo & Cars
Pocoyo & The Space Circus
Queens of Comedy: Season 1
Reasonable Doubt
Red Dragon
Scream 2
Shrek
Simon: Season 1
Sliding Doors
Sometimes– NETFLIX FILM
The Bourne Ultimatum
The Carter Effect
The Clapper
The Reaping
The Strange Name Movie
Yu-Gi-Oh! Arc-V: Season 2
May 2
Jailbreak
May 4
A Little Help with Carol Burnett– NETFLIX ORIGINAL
Anon– NETFLIX FILM
Busted!: Season 1– NETFLIX ORIGINAL
Dear White People: Volume 2– NETFLIX ORIGINAL
End Game– NETFLIX ORIGINAL
Forgive Us Our Debts– NETFLIX FILM
Kong: King of the Apes: Season 2– NETFLIX ORIGINAL
Lo más sencillo es complicarlo todo
Manhunt– NETFLIX FILM
My Next Guest Needs No Introduction With David Letterman: Tina Fey– NETFLIX ORIGINAL
No Estoy Loca
The Rain: Season 1– NETFLIX ORIGINAL
May 5
Faces Places
May 6
The Joel McHale Show with Joel McHale (Streaming every Sunday – Season 1 Finale on May 13)– NETFLIX ORIGINAL
May 8
Desolation
Hari Kondabolu: Warn Your Relatives– NETFLIX ORIGINAL
May 9
Dirty Girl
May 11
Bill Nye Saves the World: Season 3– NETFLIX ORIGINAL
Evil Genius: the True Story of America's Most Diabolical Bank Heist– NETFLIX ORIGINAL
Spirit Riding Free: Season 5– NETFLIX ORIGINAL
The Kissing Booth– NETFLIX FILM
The Who Was? Show: Season 1– NETFLIX ORIGINAL
May 13
Ali Wong: Hard Knock Wife– NETFLIX ORIGINAL
May 14
The Phantom of the Opera
May 15
Girlfriends' Guide to Divorce: Season 4
Grand Designs: Seasons 13 – 14
Only God Forgives
The Game 365: Seasons 15 – 16
May 16
89
Mamma Mia!
The 40-Year-Old Virgin
The Kingdom
Wanted
May 18
Cargo– NETFLIX FILM
Catching Feelings– NETFLIX FILM
Inspector Gadget: Season 4– NETFLIX ORIGINAL
May 19
Bridge to Terabithia
Disney's Scandal: Season 7
Small Town Crime
May 20
Some Kind of Beautiful
May 21
Señora Acero: Season 4
May 22
Mob Psycho 100: Season 1– NETFLIX ORIGINAL
Shooter: Season 2
Terrace House: Opening New Doors: Part 2– NETFLIX ORIGINAL
Tig Notaro Happy To Be Here– NETFLIX ORIGINAL
May 23
Explained– NETFLIX ORIGINAL
May 24
Fauda: Season 2– NETFLIX ORIGINAL
Survivors Guide to Prison
May 25
Ibiza– NETFLIX FILM
Steve Martin and Martin Short: An Evening You Will Forget for the Rest of Your Life– NETFLIX ORIGINAL
The Toys That Made Us: Season 2– NETFLIX ORIGINAL
Trollhunters: Part 3– NETFLIX ORIGINAL
May 26
Sara's Notebook– NETFLIX FILM
May 27
The Break with Michelle Wolf– NETFLIX ORIGINAL
May 29
Disney·Pixar Coco
May 30
Unbreakable Kimmy Schmidt: Season 4– NETFLIX ORIGINAL
May 31
Bombshell: The Hedy Lamarr Story
My Next Guest Needs No Introduction With David Letterman: Howard Stern– NETFLIX ORIGINAL