Marvel Cinematic Universe Timeline Inconsistency Addressed By 'Infinity War' Director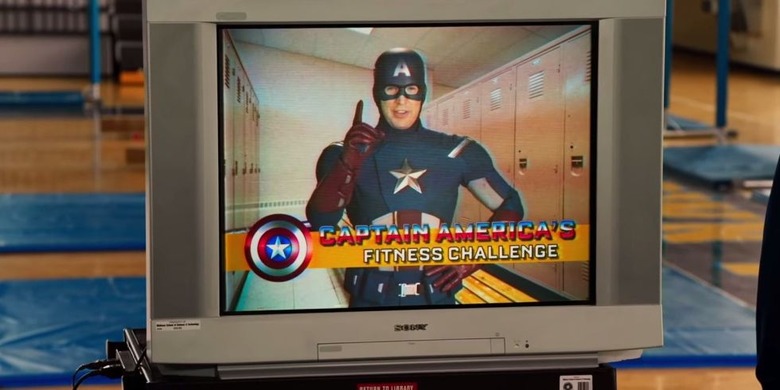 Folding Spider-Man into the Marvel Cinematic Universe was one of the best decisions that Marvel (and Sony) ever made. But it also may have just messed up the tightly-plotted MCU timeline for good. Is there any way to explain away the timeline inconsistencies caused by the eight-year time jump in Spider-Man: Homecoming? Well, Avengers: Infinity War co-director Joe Russo is going to try.
Spider-Man: Homecoming is inarguably a very fun Marvel film that has some inexplicable timeline consistencies. It all comes down to the eight-year time leap after Michael Keaton's Adrian Toomes loses his contract to clean up the aftermath of the Battle of New York in The Avengers. That battle takes place in 2012, but jumping forward eight years would mean that Spider-Man: Homecoming takes place in 2020, three years later than 2017 — when the film was released and when it was reportedly supposed to take place.
Now Avengers: Infinity War director Joe Russo has addressed the timeline inconsistency. In a recent interview during the Avengers: Infinity War press tour, Russo was asked about the time gap between 2012's Avengers and 2017's Spider-Man: Homecoming (via ComicBook.com):
"Oh, it was eight years, I believe. And it was quite controversial. Yes, it was a very incorrect eight years."
It may be a tiny logical fallacy, but that eight-year time gap throws off the entire tightly-plotted MCU timeline for...Marvel timeline enthusiasts. Though, you have to admit, the MCU timeline was already kind of a mess long before Spider-Man: Homecoming swung in with its controversial time leap.
But can Marvel fix what has been broken? Maybe, though for the most part, Marvel Studios has glossed over the inconsistency. And Russo doesn't seem to have a solution to correct that timeline hole other than to acknowledge that it was "incorrect."
You can see the full interview below.
Avengers: Infinity War is directed by Joe and Anthony Russo. It hits theaters on April 27, 2018.
Iron Man, Thor, the Hulk and the rest of the Avengers unite to battle their most powerful enemy yet — the evil Thanos. On a mission to collect all six Infinity Stones, Thanos plans to use the artifacts to inflict his twisted will on reality. The fate of the planet and existence itself has never bee

n more uncertain as everything the Avengers have fought for has led up to this moment.