New 'Nancy Drew' Movie Coming Starring 'It' Actress Sophia Lillis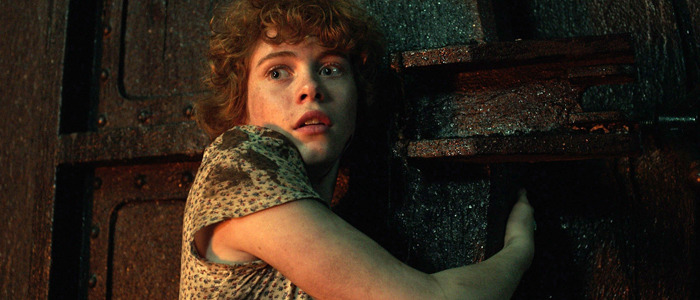 16-year-old actress Sophia Lillis broke out last year with her starring role as Beverly Marsh in the mega-hit film adaptation of Stephen King's It, and now she'll be playing an even more high profile literary character. A new report says that Lillis has been cast as the title role in a new Nancy Drew movie called Nancy Drew and the Hidden Staircase, based on the second book in the popular series of mystery novels.
Deadline reports that Lillis will play the lead in Nancy Drew in the Hidden Staircase, which is expected to start filming soon. Ellen DeGeneres will be among the producers of the movie, and the report says that Wendy Williams will executive produce. (Do they mean Wendy Williams the talk show host? She's been an EP on three movies in her career, so...presumably yes.)
While some of you may have seen the 2007 Nancy Drew movie that starred Emma Roberts, many of you may have grown up reading the Nancy Drew books, which were written by a rotating group of authors under the pseudonym Carolyn Keene. They tell the stories of a high-school girl who solved mysteries, often with her best friends, Bess Marvin and Georgia "George" Fayne. Nancy's father is an attorney, and their trusting relationship seems to have heavily inspired the father/daughter relationship in the Kristen Bell detective series Veronica Mars.
The Hidden Staircase was the second book in the Nancy Drew saga, published in 1930 and adapted into a movie in 1939. The story follows Nancy trying to solve the case of some stolen goods from a Civil War-era mansion near her house. There's no word yet about a writer or director for this movie, but Lillis is a solid choice to play the teenaged sleuth. It'll be nice to see a major studio making movies that star a character that young girls can look up to and want to emulate, and maybe a story like this will be a gateway for younger audiences to stumble across classic mystery films like And Then There Were None or The Thin Man.
The only question that remains is: how long until Warner Bros. begins developing a Hardy Boys movie that will eventually feature its characters crossing over with Lillis's Nancy Drew? They crossed over many times in the books, so there's plenty of source material to work from in addition to their dozens of solo mysteries. Initiate countdown to the TDCU (Teen Detective Cinematic Universe) in 3, 2, 1...