'Safe' Trailer: Michael C. Hall Searches For His Daughter (And A Proper British Accent) In This Netflix Crime Drama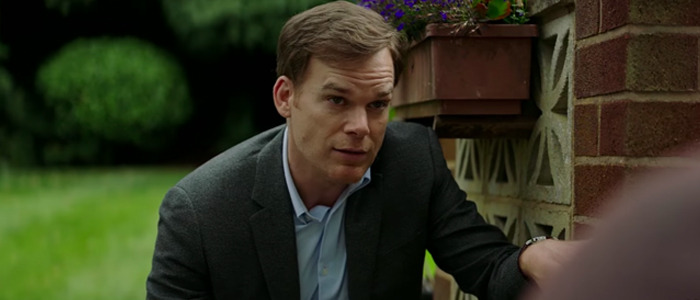 After getting used to hearing actor Michael C. Hall speak with such a distinctly low voice as a serial killer who hunts serial killers on Showtime's Dexter, it's slightly jarring to hear him try on an English accent in Safe, a new crime series for Netflix. The streaming service has just unveiled a first-look trailer for the new show, which follows a man's quest to find his missing daughter. Check out the Safe trailer below.
Safe Trailer
Is it just me, or does the accent really make it seem like Hall is a bad fit for this show? Who knows – maybe I'm the weird one and no one else thinks it's strange all.
Safe was created by crime author Harlan Coben, and will consist of eight episodes. The show is written by Danny Brocklehurst (Shameless). Hall plays a surgeon named Tom, who is raising his two teenage daughters after the death of his wife. But Jenny, one of his girls, goes missing after attending a party in their gated community. During his quest to find her, Tom begins digging up secrets that the fancy neighborhood elites would rather not have uncovered.
Putting Hall's voice aside, this show seems like...well, it seems very familiar in today's pop culture landscape. Stories about parents searching for their missing children are a dime a dozen, and unless a filmmaker or showrunner brings some new or interesting angle to it, it's going to feel played out. Example: there's a movie called Searching coming out this summer with a similar premise, but the entire film plays out across computer and cell phone screens, so it takes something that could have been sort of tired and adds a jolt of stylistic freshness. I'd like to assume that Hall knows this and Safe will have something surprising in store for its audience, but based on this trailer alone, it looks pretty conventional.
Either way, it's nice to see Amanda Abbington pop up here after her role as Mrs. Watson on the BBC's Sherlock. Her complex character was one of the most fun consistently mysterious elements of that show, so I'm glad to see her continue to get work here as a detective assigned to the case. "One thing you learn in my job: no one knows anyone," she says. "Not really." Here's hoping there's more to this show than meets the eye.
Safe arrives on Netflix on May 10, 2018.