Sequel Bits: 'Goosebumps 2', 'The Nun', 'Alien', 'Jurassic World', 'World War Z 2', 'Deadpool 2'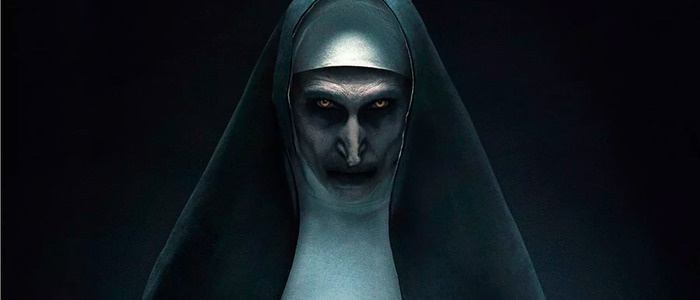 In this edition of sequel bits:
Goosebumps 2 adds a new cast member
A scary-as-hell first look at The Nun
Alien has a new VR experience
Bryce Dallas Howard is wearing heels again for Jurassic World: Fallen Kingdom, so brace yourselves for more hot takes
World War Z 2 is on hold
If you want more Deadpool, IMAX will screen a double-feature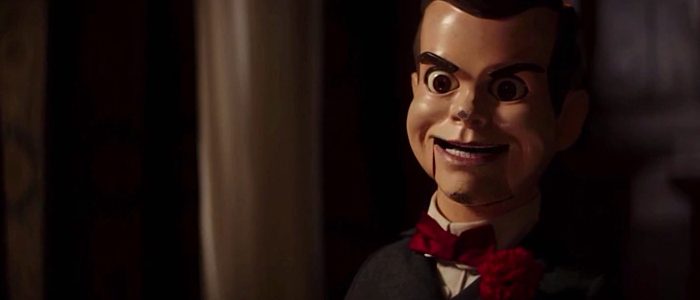 Goosebumps 2, which is officially called Goosebumps: Slappy Halloween, has added a new cast member: Stranger Things and Mr. Mercedes actor Peyton Wich (per Deadline). Wich joins a cast that includes Wendi McLendon-Covey, Ken Jeong, Chris Parnell, Madison Iseman, Ben O'Brien, Caleel Harris, and Jeremy Ray Taylor. Ari Sandel is directing. The first Goosebumps movie, based on the tales of terror from R.L. Stine, was surprisingly fun, so I have hopes for this sequel. It doesn't seem like Jack Black will be reprising his role as R.L. Stine, though. Oh well.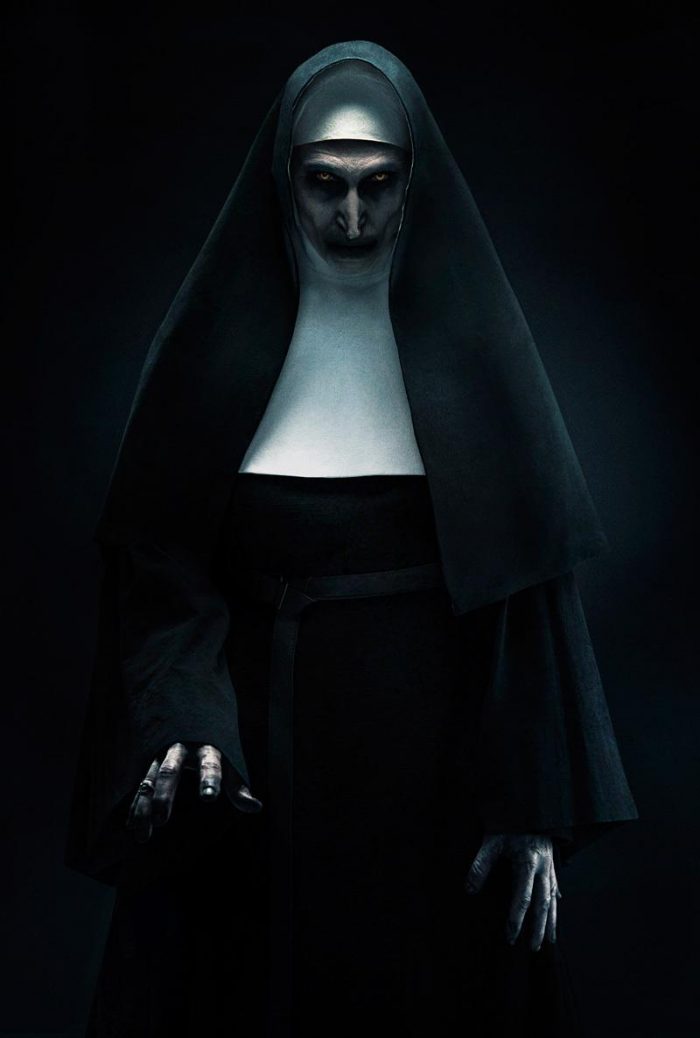 The first look at the terrifying Nun from The Conjuring spin-off The Nun is here, and boy is it unsettling. According to Entertainment Weekly, The Nun "concerns a priest with a haunted past and a novitiate on the threshold of her final vows who are sent by the Vatican to investigate a suicide at an abbey in Romania. Together they uncover the order's unholy secret and risk their lives — and their souls — to confront a malevolent force in the form of a demonic nun as the abbey becomes a battleground between the living and the damned." Corin Hardy is directing the film, which is due out September 7, 2018.
It might be a while before we see an Alien sequel, but in the meantime, Xenomorph fans will have a VR experience to look forward to. Alien: Descent will allow users to "join an elite squad of Colonial Marines sent to investigate a distress signal from a Weyland-Yutani mining outpost. Just before losing contact, the facility reported a mysterious infestation. It's up to the guests and their squad to contain the threat, quarantine any survivors and get everyone to safety. While on the mission, guests move freely through the immersive space battling aliens, ranging from face-huggers to full-grown Xenomorphs."
Alien: Descent also "features a first-of-its-kind wireless technology developed by Pure Imagination Studios. The technology allows up to four guests to move about freely in VR, without the use of PC backpacks or wires. Each guest is armed with a custom-designed weapon and motion-tracking sensors on their arms and legs. Environmental effects, motion platforms and other surprises that simulate the descent into the heart of the Alien threat enhance the experience." The experience  opens April 26, which is apparently Alien Day (don't forget to get a card for the alien in your life), at the Outlets at Orange. Tickets can be reserved at AlienDescent.com. The Outlets at Orange is located at the intersection of I-5 and State Highways 22 and 57 in Orange, California. More information can be found here.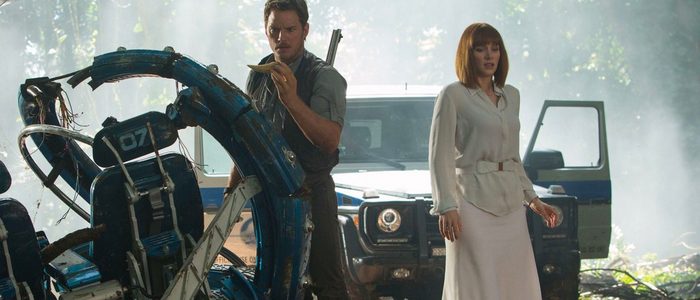 A lot of people had an issue with Bryce Dallas Howard running around Jurassic World in heels. So much so that when the Jurassic World sequel Fallen Kingdom was announced, the producers made a big deal of saying her character Claire would have some more sensible footwear in the sequel. But Fallen Kingdom won't be heel-free. "I wanted it to be clear from the beginning that Claire has changed and she's wearing heels still," Howard told Entertainment Weekly. "A person can have an inner journey and still love heels! And, yes, she's prepared to go to the island and she's wearing boots."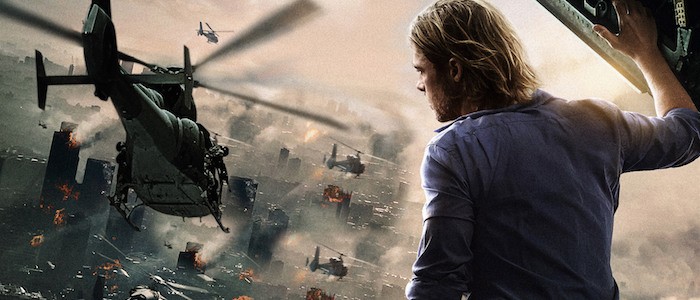 Will the David Fincher-directed World War Z 2 ever come out? Who the hell knows! Fincher has been working behind-the-scenes to get the zombie sequel to where it needs to be, but apparently, that's all on hold now. According to The Playlist, work on World War Z 2 is going to take a backseat so Fincher can focuses on Mindhunter season 2 for Netflix. Apparently, the script for World War Z 2 still isn't ready, and rather than sit around and wait, Fincher is going to start shooting episodes for Mindhunter. Personally, I'm fine with this, because I'm more excited about Mindhunter season 2 than I am World War Z 2.

The final Deadpool 2 trailer is here. And if that's not enough Deadpool for you, you're in luck. IMAX is going to host a Deadpool double feature on Thursday, May 17, 2018. Per IMAX, "Fans that attend this special event will see Deadpool (2016), ahead of Deadpool 2 on opening night. Attendees will also receive a Deadpool mini collectible!" I don't know what the mini collectible will be, but I'm sure it'll be something amusing. Theaters participating in the double feature can be found here.