WB Has Two Competing 'Birds Of Prey' Scripts In The Works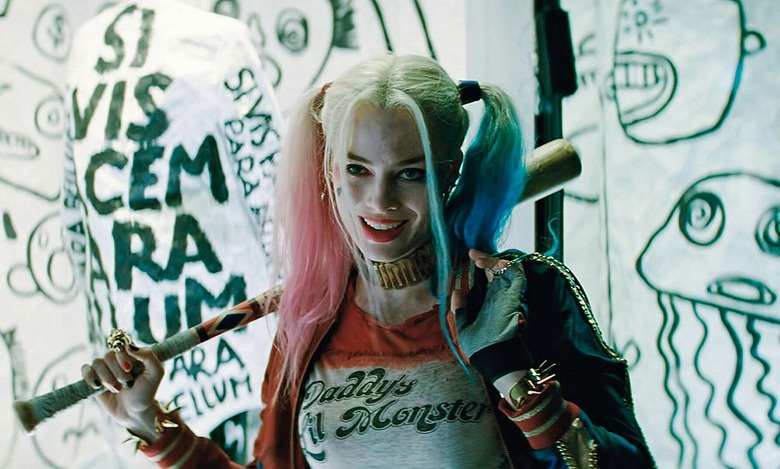 Ever since Suicide Squad made $745 million in theaters, Warner Bros. has been searching for a way to get Margot Robbie back in her Harley Quinn costume for another movie. They've seemingly found it: word came out earlier this week that up-and-coming filmmaker Cathy Yan (Dead Pigs) would direct Robbie in a film that sounded like a mix of Birds of Prey and Gotham City Sirens.
A new follow-up report says WB has two different Birds of Prey scripts in the works right now, and in addition to Harley Quinn, there's only one other character who appears in both scripts.
Birds of Prey Movie
Last night, Variety reporter Justin Kroll tweeted some updates about Warner Bros.' Birds of Prey movie – specifically that "there are two versions of the script, only constant is Harley and Barbara Gordon in both. Remaining characters different in both scripts."
Couple of BIRDS OF PREY tidbits I've learned since the Cathy has come on as director. There are two versions of script, only constant is Harley and Barbara Gordon in both. remaining characters different in both scripts.

— Justin Kroll (@krolljvar) April 19, 2018
The idea of a studio developing multiple scripts for a single movie is not new. This has been something of a common practice for years – especially when it comes to Warner Bros. and DC Films. Back in 2014, the studio commissioned three separate scripts for Aquaman, and later, they had five writers (!) working on Wonder Woman screenplays.
One odd thing here is that Kroll originally reported that writer Christina Hodson (Bumblebee) "blew execs away with her script" for Birds of Prey. Is this mysterious second script also written by Hodson? If not, has that one been scrapped in favor of Hodson's after she blew those execs away with her presentation?
It's also a bit strange that the trades keep referring to this as a Birds of Prey movie if the only two consistent characters in the scripts are Harley Quinn and Batgirl. You'd think that if it were a film based on the Birds of Prey – a comic team primarily consisting of Batgirl, Black Canary, and Huntress – that the actual Birds of Prey would appear in the damn thing. Keep in mind, too, that characters like Catwoman and Poison Ivy have temporarily joined their ranks in the comics, and if they're involved in the movie, that may mean David Ayer's Gotham City Sirens probably gets scrapped.
Suicide Squad 2
Meanwhile, Kroll tweeted an update about Suicide Squad 2:
Also hearing slight possibility of SQUAD shooting almost immediately after the BIRDS OF PREY shoot

— Justin Kroll (@krolljvar) April 19, 2018


The Accountant director Gavin O'Connor was hired to write and direct Suicide Squad 2 back in September of last year, and things have been pretty quiet since then. Actor Joel Kinnaman, who played Rick Flag in the first film and will be reprising his role in the sequel, said that the plan was to shoot Suicide Squad 2 sometime in 2018. That's now seeming more unlikely by the day, since this new Harley Quinn movie will need to wait until after Robbie finishes shooting Quentin Tarantino's Once Upon a Time in Hollywood before it gets underway.