'It: Chapter 2' Gets A New Cinematographer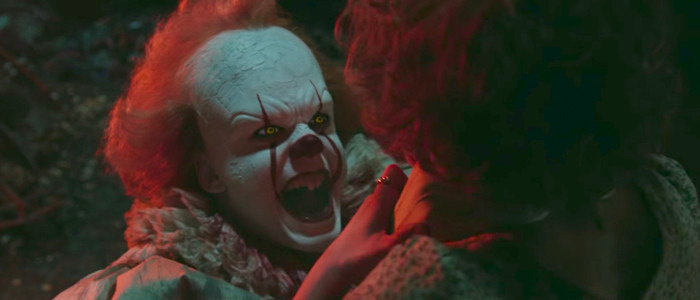 It: Chapter 2 is quickly coming together, in front of and behind the camera. As more cast members are added, so too are crew members who will help bring the horror sequel to life. The latest addition is Checco Varese, who will be the It 2 cinematographer, replacing It cinematographer Chung-hoon Chung.
I've been riding high on all the recent It: Chapter 2 news, so it was only a matter of time before something curbed my enthusiasm. And here we are: Collider reports that director Andy Muschietti has tapped Checco Varese to be the It 2 cinematographer. No offense to Varese and his talent, but I was really hoping It cinematographer Chung-hoon Chung would return to shoot the sequel. Chung is a frequent collaborator with Park Chan-wook, and shot films like Oldboy and Stoker. He brought a gorgeous style to the first It, and I was really hoping he'd return for the sequel. Alas, it's not to be.
Checco Varese has served as cinematographer on TV shows The Strain, True Blood to the upcoming Locke & Key. In addition to Varese, Muschietti has also brought on The Shape of Water production designer Paul Austerberry, who replaces It production designer Claude Paré. So why all these change-ups? Perhaps it's because It 2 is going to be a very different movie than the first. For one thing, all the characters from the first film will now be adults, played by different actors. The real world looks different to adults than it does to children, so perhaps Muschietti is embracing that change and going for a distinctly different look and style for his sequel. Or maybe the original crew members are committed to other projects now.
Either way, this is a sign that It: Chapter 2 is going to be a much different beast than the first film. Casting and pre-production work is still underway. As of now, Jessica Chastain seems to be the only cast member confirmed, with James McAvoy and Bill Hader in talks to join her. If you're concerned about missing the original film's cast of talented young actors, worry not: word is that they'll return for flashback sequences.
Stephen King's massive novel It is unfolds through both the past and the present, intercutting between the two (sort of like The Godfather Part II, but with a sewer clown). Rather than take this approach with the film, Muschietti and the screenwriters split It in half. The 2017 film focused on the main characters as children as they battle demonic, inhuman clown Pennywise (Bill Skarsgård), and 2019's It: Chapter 2 will have these characters returning as adults to stop Pennywise once and for all.
It: Chapter 2 will hit theaters on September 6, 2019.