Xander Cage Will Return Again: 'xXx 4' Begins Production This Winter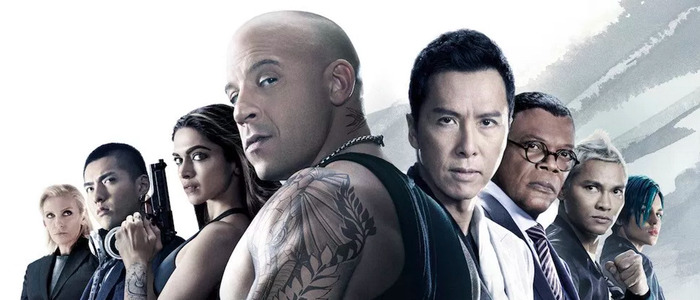 Get ready to get xXxtreme all over again. Vin Diesel will put on his fur coat and rollerblades to return as Xander Cage in xXx 4. xXx: Return of Xander Cage director D.J. Caruso will helm the action sequel.
Are you a fan of Xander Cage? Of course you – he's a wild and crazy daredevil/secret agent! Also, he's coming back for yet another film! Word just arrived that the H Collective and Vin Diesel/One Race Films have acquired the rights to the xXx Franchise from Revolution Studios, and that xXx 4 is on the way. Diesel will return as Xander Cage, a thrill seeking extreme sports enthusiast turned spy. Also returning: director D.J. Caruso, who helmed the gloriously goofy third entry in the franchise, xXx: Return of Xander Cage.
The franchise launched in 2002 with xXx, and was followed up with 2005's xXx: State of the Union, which had Vin Diesel sitting the story out while  Ice Cube's Darius Stone took over. In 2017, Diesel returned to the series with Return of Xander Cage, unquestionably the best entry in the franchise (don't @ me).
Of the franchise acquisition, H Collective CEO Nic Crawley said:
"During my time at Paramount I was lucky to be involved in the development and distribution of xXx: Return of Xander Cage. The response from the Chinese box office was unprecedented. Bringing the next installment of the xXx franchise to The H Collective complements our diversified slate and mission to produce content for a global audience."
Production is slated to start on xXx 4 in December 2018.
I honestly don't know if people are clamoring for more xXx films, but if xXx 4 is half as goofy as Return of Xander Cage, I'm there. That film seemed to fully embrace just how ludicrous everything was, and was all the better for it. It featured a scene where a DJ foils an assassins by spinning some records; a dirt bike chase in which jet-skis pop out of the dirt bike wheels so the chase can continue across the ocean; and, perhaps best of all, Toni Collette hamming it up big time. Bringing Return director Caruso back seems to indicate the series wants more of the mindlessness of his film, and I'm here for it.
After xXx: Return of Xander Cage hit theaters, director Caruso said he was definitely down for more films:
"There's definitely hope for a sequel. We're talking about it now. We didn't perform as well as we would have liked to, particularly in North America, but the global pull...the global pull has been really strong, and there is definitely a desire to do it again."
If you have yet to witness the bonkers fun that is xXx: Return of Xander Cage, I urge you to seek it out. It's now streaming on Amazon Prime Video. At the very least, please watch this chase scene.
xXx: Return of Xander Cage Chase