New 'Deadpool 2' TV Spot May Tell Us Who Julian Dennison Is Playing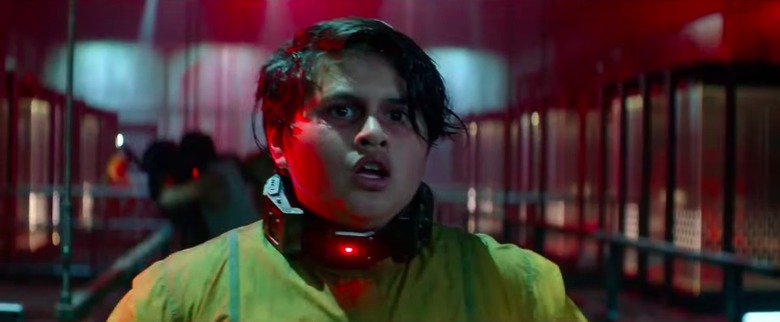 Who is "the kid" that everyone is so up in arms about in Deadpool 2? Played by Julian Dennison, the identity of the mysterious fire-controlling mutant has remained a mystery, even as Cable (Josh Brolin) tries to kill him and Deadpool (Ryan Reynolds) assembles a whole team to protect him.
A new Deadpool 2 TV spot may have finally given us a hint about the identity of Dennison's character. Sadly, it's probably not Ricky Baker.
Deadpool 2 TV Spot
The new Deadpool 2 TV spot hones in on the mystery that is "The Kid," with Wade Wilson figuring out a plan of defense for the poor pyrokinetic mutant who has become the target of the Brolin's metal-armed, time-traveling mercenary. Meanwhile, another TV spot may have given us a hint to his identity.
In the string of TV spots that aired during Talking Dead on Sunday night, there was a brief clue to The Kid's identity. "I ain't letting Cable kill Russell," Wade Wilson tells his friend Weasel (T.J. Miller). "We're going to form a super duper squad." There it is: Dennison's character is named Russell.
So who is Russell? Naturally, the internet detectives got to work and discovered that he may be a pretty familiar face to old-school X-Men fans.
Russell Collins, AKA Firefist
The biggest fan theory is that Russell is Russell Collins, a fire-powered mutant who also goes by Firefist.
First created by Bob Layton and Jackson Guice for 1986's X-Factor #1, Firefist bounced around a few mutant teams including New Mutants, Acolytes, and the Mutant Liberation Front before dying in 1995's X-Men #42. His short-lived run left him to be forgotten in the margins of the late '80s and early '90s X-Men comics, which makes him the perfect fit for the Deadpool films. Like Negasonic Teenage Warhead, Firefist is another C or D-list X-Men character who could be revived as a modern fan favorite.
Another hint at Firefist's X-Men ties (or maybe it's just Deadpool being Deadpool) is this new Deadpool 2 image, courtesy of Empire Magazine.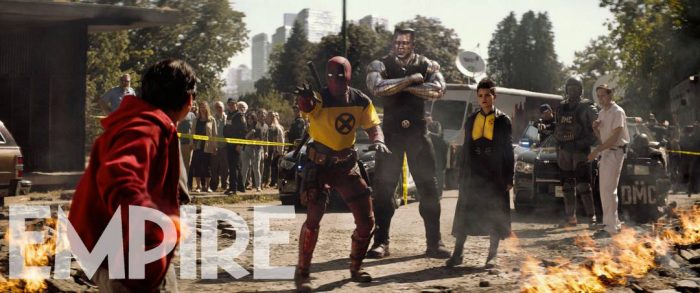 It seems like Deadpool is in the team-building mood.
Directed by David Leitch (John Wick, Atomic Blonde), Deadpool 2 also stars Zazie Beetz, Morena Baccarin, Brianna Hildebrand, Julian Dennison, and Terry Crews.
Here is the official "synopsis" for Deadpool 2:
After surviving a near fatal bovine attack, a disfigured cafeteria chef (Wade Wilson) struggles to fulfill his dream of becoming Mayberry's hottest bartender while also learning to cope with his lost sense of taste. Searching to regain his spice for life, as well as a flux capacitor, Wade must battle ninjas, the yakuza, and a pack of sexually aggressive canines, as he journeys around the world to discover the importance of family, friendship, and flavor – finding a new taste for adventure and earning the coveted coffee mug title of World's Best Lover.
Deadpool 2 hits theaters on May 18, 2018.