'It 2' Casting: James McAvoy And Bill Hader In Talks, Jessica Chastain Confirmed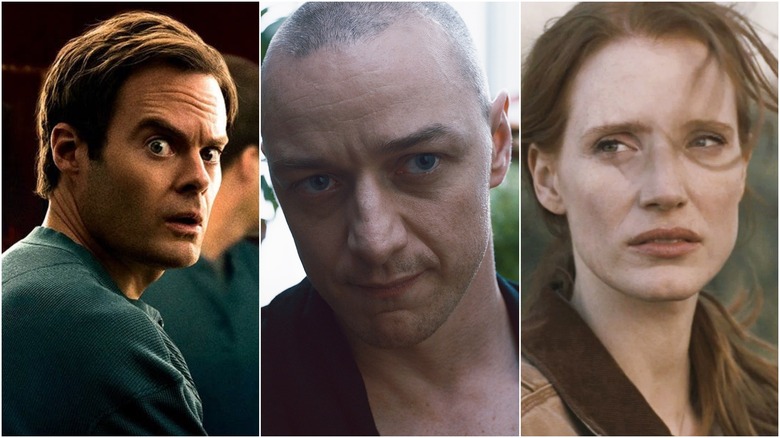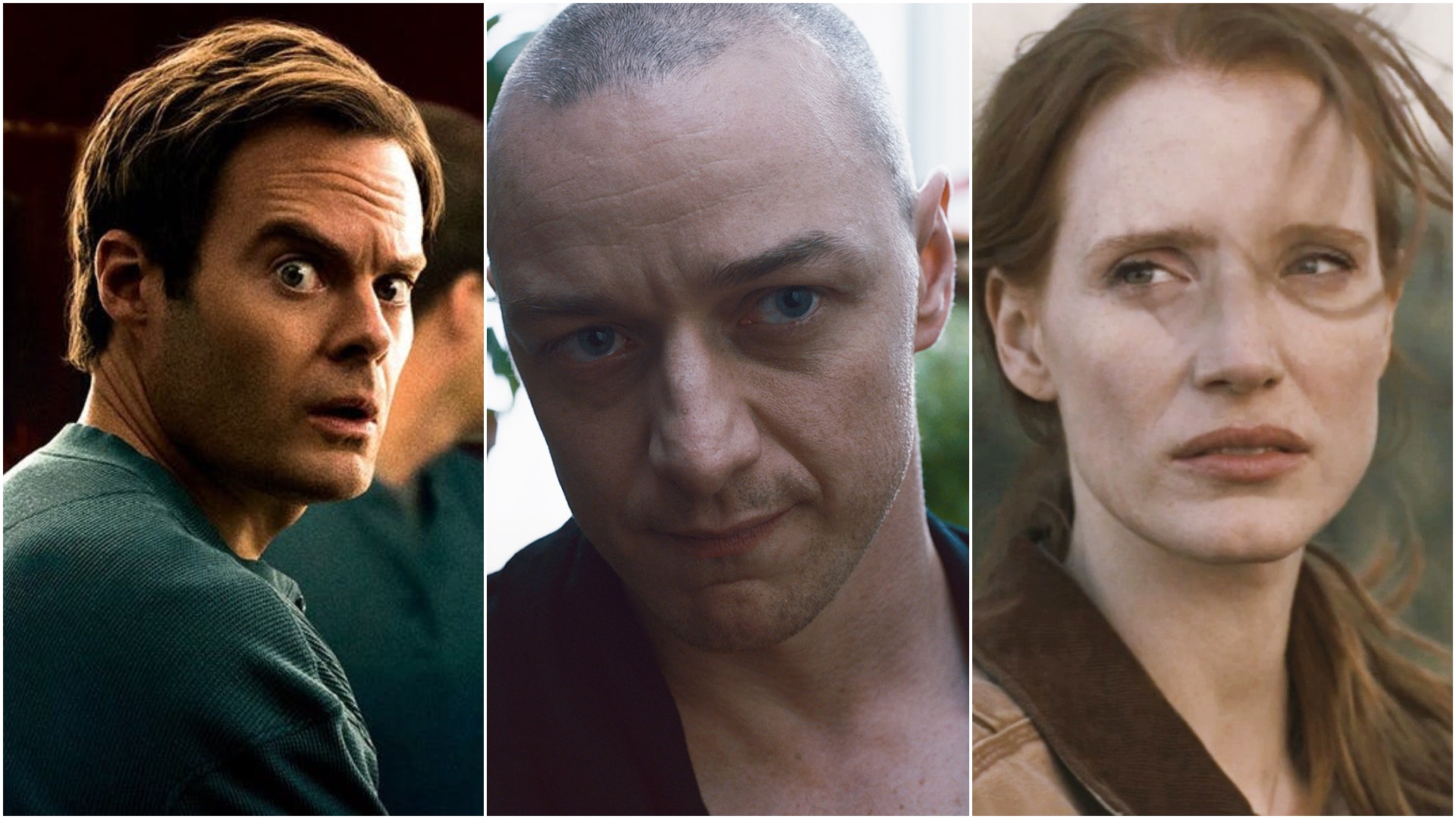 Here's some exciting It 2 casting news for you: James McAvoy and Bill Hader are now in talks to join the horror sequel. In addition to that, Jessica Chastain, who was previously listed as in talks, is now officially on board. Long live the Losers' Club.
Early today, word broke that It: Chapter 2 would officially begin filming this summer, which implied that casting announcements couldn't be far behind. And here we are! The Hollywood Reporter reveals that James McAvoy and Bill Hader are currently in negotiations to join the highly-anticipated horror sequel. THR also confirms that Jessica Chastain, who had previously been listed as in talks, is now officially on board.
If all goes according to plan, McAvoy will play the adult Bill Denbrough, former leader of the Losers' Club – a group of kids from Derry, Maine who banded together to defeat the evil shape-shifting clown Pennywise (Bill Skarsgard). Jaeden Lieberher played the young Bill in 2017's It. Hader, meanwhile, will play Richie Tozier, the motor-mouthed, dirty-joke loving member of the group, played in the first film by Finn Wolfhard. Chastain is playing the adult Bev Marsh, the lone girl in the Losers' Club, previously played by Sophia Lillis. In King's book, Bill grows up to be a famous horror writer, Richie becomes a famous DJ, and Bev has a renowned career as a fashion designer. There's no word on if the film version will keep these professions, or change them to something else.
This casting is perfect. Chastain had long been a fan-favorite to take over the part of Bev. Even Sophia Lills herself said she hoped Chastain would play her adult counterpart in the sequel. On top of that, Chastain has a history with It director Andy Muschietti, having appeared in Muschietti's horror film Mama. McAvoy and Hader are also great additions. I personally would've never even thought of McAvoy for the part of adult Bill, but I can totally see it now. Hader's comedic background will make him perfect to play Richie. Back when /Film ran a list fan-casting the sequel, Jacob Hall listed Hader as his pick to play adult Richie, which indicates Jacob is some sort of psychic and/or wizard.
It and It Chapter 2 are both adapted from Stephen King's horror novel It, which tells the tale of a group of childhood friends who battle a supernatural evil as kids, only to have to return to their hometown as adults to battle that same evil again. Director Andy Muschietti and writers Chase Palmer & Cary Fukunaga, and Gary Dauberman broke King's novel up – the first film merely focused on the events from the character's childhoods. The sequel will now feature the kids all grown-up and forced to return to Derry, Maine. Andy Muschietti will direct the sequel, with Gary Dauberman working on the script, Bill Skarsgard will also return as Pennywise.
The first It was a pleasant surprise. After some behind-the-scenes turmoil (Cary Fukunaga was originally set to direct the film, and spent years developing it), I had worried the adaptation would be a disappointment. Instead, it ended up being one of my favorite Stephen King adaptations. On top of that, it became a huge box office hit. I can't wait for this sequel.
It 2 hits theaters on September 6, 2019.
Stalker #JamesMcAvoy #IT pic.twitter.com/8AGNggNZ3u

— Jessica Chastain (@jes_chastain) April 13, 2018