Disney's Live-Action 'Mulan' Remake Adds Jet Li And Gong Li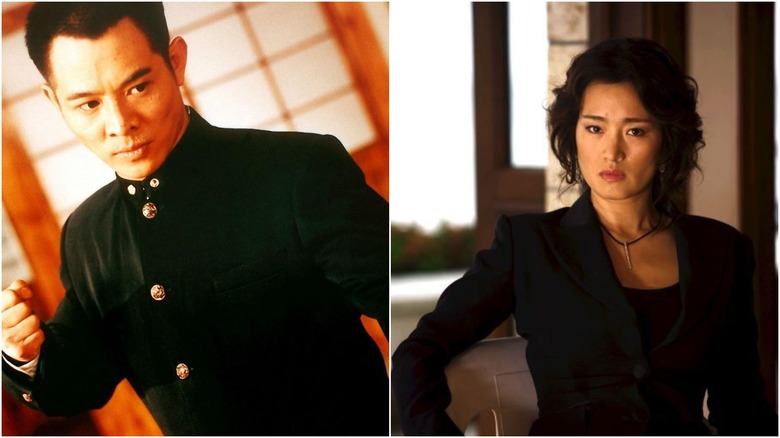 The casting process for Disney's live-action Mulan remake is picking up steam. After recent news that Donnie Yen has joined the film, word comes that Gong Li and Jet Li have joined the cast as well.
You wan't more Mulan casting news? You got it. The Hollywood Reporter reveals that Disney's latest live-action remake has added action superstar Jet Li and Miami Vice's Gong Li to the ever-growing cast. Last night, word broke that Rogue One: A Star Wars Story actor Donnie Yen had boarded the film as well. Per THR, "Jet Li is in final talks to play the emperor of China, who orders the mobilization of troops via the conscription of one male from each household." Gong Li, meanwhile, will play the film's villain, "a powerful witch." This is yet another departure from the original animated film, which featured the Hun leader Shan Yu, voiced by the late Miguel Ferrer, as the main antagonist.
Disney's Mulan remake really is shaping up nicely – this cast is pretty stellar already. In addition to Jet Li, Gong Li and Donnie, the film stars Liu Yifei as Mulan. Mulan is based on the Chinese legend of Hua Mulan, a young woman who posed as a man to go to war in her father's place. The 1998 film featured the voices of Ming-Na Wen, Eddie Murphy, Miguel Ferrer, and BD Wong. Here's the trailer for the original animated film.
Whale Rider filmmaker Niki Caro is directing the film, which was originally set for a 2018 release date before being pushed to 2020. There's been some confusion surrounding the production. It was initially announced that Mulan would feature no songs, unlike the original animated film. Caro later clarified this by saying that while songs for the film hadn't been officially approved yet, Disney isn't against the idea and are open to adding songs to the film. This seems to suggest that if Mulan does end up featuring songs, they'll be new, rather than the songs from the original film – which is kind of a bummer, because a lot of the original film's songs are pretty great.Mulan will be yet another live-action remake from Disney, who have already ushered live-action remakes of Cinderella, Beauty and the Beast and The Jungle Book to the big screen, and are currently working on live-action remakes of Peter Pan, Dumbo, The Lion King, Aladdin, Pinocchio, Lady and the Tramp, and The Sword in the Stone, and more.