'It: Chapter 2' Begins Filming This July, Says Producer Roy Lee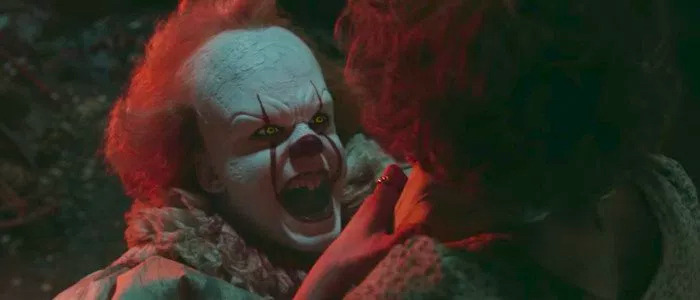 Are you ready to go back to Derry, Maine? It director Andres Muschietti certainly is, and a new report claims that his upcoming sequel It: Chapter 2 begins filming in just a few short months. Steel yourselves now, because Pennywise the clown is going to haunt your dreams once again.
Roy Lee produced Muschietti's wildly successful It: Chapter 1 last year, and he's returning to produce the sequel as well. In an e-mail to IndieWire, Lee confirmed that the production will officially begin shooting in Toronto this July. "The script is still being finalized and the locations are currently being scouted in anticipation of shooting then," he said. (Update: OmegaUnderground seems to have been the first to report on the July start date, so thanks to them for pointing this out.)
Muschietti's It movie adapted half of author Stephen King's 1000-plus page novel and depicted the origins of The Losers' Club, a group of young outcasts in the fictional town of Derry, Maine who band together to confront a terrifying entity who has taken the form of a clown. Shot for $35 million, the film ended up with the largest opening weekend ever for a horror movie and raked in over $700 million worldwide. It: Chapter 2 will jump forward almost thirty years, catching up with the characters as adults and drawing them back into the town to face off against Pennywise once again.
Earlier this year, we learned that Jessica Chastain was in talks to play the adult version of Beverly Marsh, the lone female member of the Losers Club. We haven't heard any more about that, but with a start date coming up soon, I expect it won't be long until we find out who else will be playing the older versions of the kids from the first movie. (We do know that Bill Skarsgard is coming back to play Pennywise.) Muschietti did a terrific job casting the first movie, but if he's still looking for some ideas for who could play the adult Losers, we have some top notch choices right here.
If you're looking for more information about the upcoming sequel, be sure to check out our detailed breakdown of everything we know about it so far, featuring quotes from all of the key filmmakers involved. And if you're not afraid of spoilers, learn about It: Chapter 2's planned flashbacks and how the movie will be more "transdimensional" than the first in this follow-up article.
It: Chapter 2 is slated to arrive in theaters on September 6, 2019.