'Avengers: Infinity War' TV Spot Assembles Even More New Footage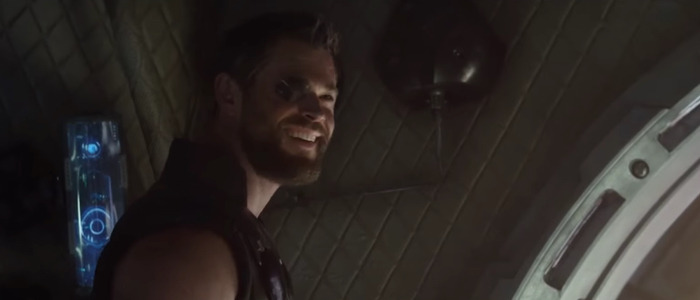 If you're craving even more new Avengers footage, this Infinity War TV spot is for you! We're incredibly close to the release of Marvel's magnum opus, and this latest spot ramps up the hype, shows off Black Panther's M'Baku, and throws in a funny Thor/Star-Lord scene for good measure.
Before April is over, a huge, highly-anticipated movie will blow up the box office. I'm talking, of course, about Selfie Dad. But a new Avengers movie is also opening, and that'll probably be a hit too. Personally, I think we've seen enough Infinity War footage. The two trailers we were blessed with were more than enough – Marvel should hold back on releasing more. Of course, that's not how film marketing works, so a new Avengers: Infinity War TV spot has arrived with even more new footage for fans to salivate over. Check it out.
Avengers: Infinity War TV Spot
This new footage confirms what we all knew: Winston Duke's M'Baku, one of several break-out characters from Black Panther, appears in the film. There's also a fairly amusing bit at the end between Chris Hemsworth's Thor and Chris Pratt's Star-Lord that'll probably play better in the actual movie than it does quickly edited together here. Every new bit of Infinity War footage seems to reaffirm that the film is going to be huge. I'm a little surprised the film isn't 5 hours long at this point – there are so many characters packed into this thing. The big question is: how many of those characters are going to survive? My guess: everyone dies except Mantis. I could be wrong, though. We'll see.
In addition to the spot above, here's yet another TV spot which primarily features footage from the other MCU films, but does showcase a pretty cool new shot of Thanos.
Infinity War Legacy TV Spot
Avengers: Infinity War, starring Robert Downey Jr., Chris Hemsworth, Mark Ruffalo, Chris Evans, Scarlett Johansson, Benedict Cumberbatch, Don Cheadle, Tom Holland, Chadwick Boseman, Paul Bettany, Elizabeth Olsen, Anthony Mackie, Sebastian Stan, Danai Gurira, Letitia Wright, Dave Bautista, Zoe Saldana, Josh Brolin, Pom Klementieff, Karen Gillan, Benedict Wong, Peter Dinklage, Chris Pratt, and maybe Jeremy Renner, smashes into theaters on April 27, 2018. Go see it after you see Selfie Dad.
Iron Man, Thor, the Hulk and the rest of the Avengers unite to battle their most powerful enemy yet — the evil Thanos. On a mission to collect all six Infinity Stones, Thanos plans to use the artifacts to inflict his twisted will on reality. The fate of the planet and existence itself has never been more uncertain as everything the Avengers have fought for has led up to this moment.