Netflix Pulls All Films Out Of Cannes Following Competition Ban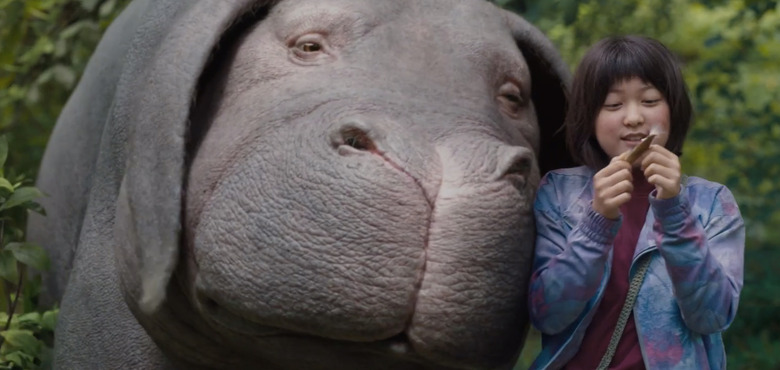 In a ballsy move that caps off an escalating feud between Old and New Cinema, Netflix is pulling out of the Cannes Film Festival.
After Cannes effectively banned streaming services from competing in the prestigious film festival, Netflix has decided to pull all of its movies out of the festival altogether.
Netflix chief content officer Ted Sarandos told Variety that Netflix won't be attending Cannes at all in the wake of the festival's rule change regarding films submitted to competition. The new rule effectively bans films from competition that don't commit to distribution in French theaters — meaning that Netflix, which used a day-and-date theatrical and streaming release model, was singled out by Cannes.
In the wake of this decision, Sarandos said that no Netflix films will be screened at Cannes at all:
"We want our films to be on fair ground with every other filmmaker. There's a risk in us going in this way and having our films and filmmakers treated disrespectfully at the festival. They've set the tone. I don't think it would be good for us to be there."
"I don't think there would be any reason to go out of competition," Sarandos continued. "The rule was implicitly about Netflix, and Thierry [Frémaux] made it explicitly about Netflix when he announced the rule."
This means that the long-unfinished Orson Welles film,The Other Side of the Wind — which received a restoration by Netflix — as well as Alfonso Cuarón's Roma, Paul Greengrass' Norway, Jeremy Saulnier's Hold the Dark, and Morgan Neville's Welles documentary They'll Love Me When I'm Dead won't premiere at Cannes.
Sarandos criticized Cannes festival head Theirry Fremaux for his rule change, calling it "completely contrary to the spirit of any film festival in the world":
"We encourage Cannes to rejoin the world cinema community and welcome them back. Thierry had said in his comments when he announced his change that the history of the Internet and the history of Cannes are two different things. Of course they are two different things. But we are choosing to be about the future of cinema. If Cannes is choosing to be stuck in the history of cinema, that's fine."
This caps a year-long feud between Netflix and Cannes. Netflix first made a splash at the French film festival last year with Okja and The Meyerowitz Stories, both of which received rave reviews even when the audience booed the familiar Netflix logo. But as recently as last Saturday, Frémaux told IndieWire that Cannes was still negotiating with Netflix. "We're still talking," he said. "They are still welcome."
But even as Cannes continues to build its reputation as a retrograde stickler for tradition, I do want to remind everyone that this is a film festival that screened The Emoji Movie last year. At least we'll have Solo: A Star Wars Story to look forward to.
The Cannes Film Festival runs from May 8 to 19.