TV Bits: 'Sabrina The Teenage Witch', 'Nightflyers', 'The Affair', 'Star Trek: Discovery', And More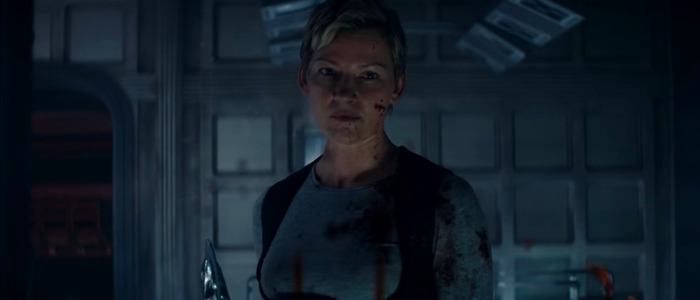 In this edition of TV Bits:
Say hello to Sabrina's goat, and say hello to Sabrina herself
A first-look at Nightflyers
A trailer for The Affair season 4
Black-ish creator Kenya Barris wants to end his deal with ABC
Netflix has ordered a new animated series
Star Trek: Discovery will have a "classic" tone for season 2
More Gendry in Game of Thrones season 8
Check out the main title sequence for Netflix's new Lost in Space
The BBC is making a new War of the Worlds
Steven Spielberg and Alex Gibney team for a new docu-series
A First Wives Club TV reboot is on the way
A teaser and poster for Patrick Melrose
Jordan Peele is making a docu-series about Lorena Bobbitt
Tiffany Haddish will produce a new HBO comedy series
New photos from Preacher season 3, along with a premiere date
The Handmaid's Tale season 2 poster
David Simon is making a Spanish Civil War series
#Riverdale has Vegas, #Sabrina has Black Narcissus. What a wonderful night for a dark baptism. pic.twitter.com/ynz2OrkzCR

— RobertoAguirreSacasa (@WriterRAS) April 7, 2018
I've yet to watch Riverdale, but I'm very excited about the upcoming Netflix take on Sabrina the Teenage Witch. The show is currently filming and as a result, new behind-the-scenes images have arrived. First off, here's a look at Black Narcissus, a very Black Philip-esque goat that will appear on the supernatural-themed show. In addition the goat, below you'll see an on-set image of Sabrina herself, played by Kiernan Shipka. Sabrina is seen here with her boyfriend Harvey Kinkle, played Ross Lynch. Netflix's take on Sabrina the Teenage Witch will be far-removed from the Melissa Joan Hart sitcom, and have a dark, supernatural bent. Can't wait.
Well, it's out there. A 1st look at Harvey and Sabrina from the "Chilling Adventures of #Sabrina." ADORBS, right? pic.twitter.com/9n8cznpv2c

— RobertoAguirreSacasa (@WriterRAS) April 4, 2018
Nightflyers, an adaptation of a novella from Game of Thrones writer George R.R. Martin, is coming to Syfy in the U.S., but it's coming to Netflix internationally. So here's a Netflix First Look for the series, which blends horror and sci-fi and is "set in the future on the eve of Earth's destruction, a crew of explorers journey on the most advanced ship in the galaxy, The Nightflyer, to intercept an alien spacecraft. One that might just hold the key to their survival."
Showtime's The Affair is about to return for its fourth season. The show stars Dominic West, Ruth Wilson, Joshua Jackson, and Maura Tierney, and "explores the emotional effects of an extramarital relationship. Noah is a New York City schoolteacher and budding novelist with a wife of twenty years and four children. Alison is a young waitress and wife from Montauk at the end of Long Island, trying to piece her life back together in the wake of a tragedy. The provocative drama unfolds separately from multiple perspectives, using the distinct memory biases of each character to tell the story." A new trailer for season 4 has arrived to hold you over until the show returns on June 17, 2018.
Black-ish creator Kenya Barris is pretty much done with ABC. THR reports that after clashing with the network, Barris "is actively trying to get out of his overall deal with ABC Studios, his creative home since 2015." Barris has not been pleased with ABC. Last month, the network pulled a politically charged episode of the series off the air. As THR puts it, "ABC called the decision to scrap it a mutual one between the network and Barris, though sources say otherwise." Barris is now apparently talking with Netflix, with hopes of landing a deal similar to the deal Netflix signed with Shonda Rhimes and Ryan Murphy.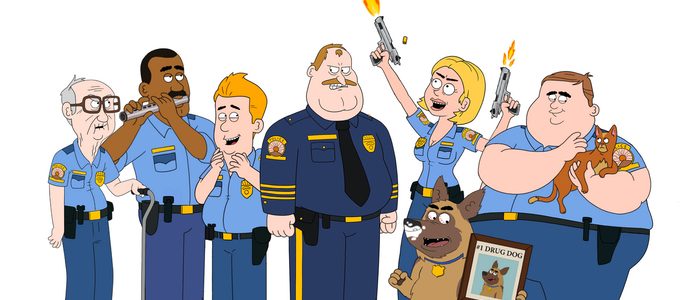 Netflix is adding another animated series to their ever-growing line-up of original material. The new series is Paradise P.D., an "adult animated series" with the following synopsis:
They're bad cops. Not bad like no nonsense. Not bad like cool. Bad like shitty. Paradise PD: They're the worst responders. From the creators of Brickleberry comes this take on a small-town police department.
The series will feature the voice talents of Dana Snyder, Cedric Yarbough, Dave Herman, Tom Kenny, Sarah Chalke, and Kyle Kinane. Look for Paradise P.D. later this year.
During a recent panel at WonderCon (via Comic Book), Star Trek: Discovery showrunners Gretchen J. Berg and Aaron Harberts said that the second season of the CBS All Access series will be more "Trekian" – as in, its tone will feel more like the classic Star Trek than the first season. "I think that we are aware of the fact that it is a different era and it's a different format for the show," said Berg says, with Harberts adding:
"This was an interesting season because it was set against the backdrop of war. One of the things that we are looking forward to in season two is a tone that we can now be in a more of an exploratory phase, a more diplomatic phase, maybe a bit more of a 'Trekian' chapter of this. But everything for us – like Gretchen said – is really driven by character and we felt that that was a great way to...and you'll learn more about Saru this season, and we had to lay some pipe early on too. What are those threat ganglia? What do they do? What do they represent in the Terran Empire? And a lot of that stuff will fold back in when we're back on the air."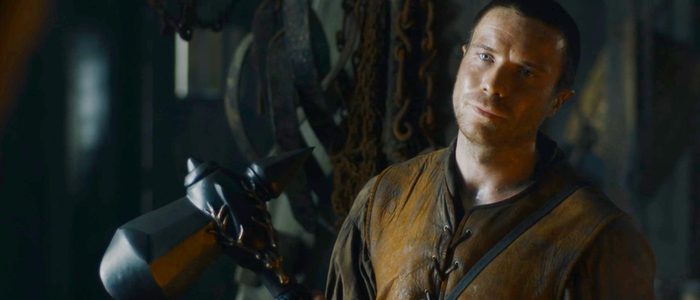 Expect to see more Gendry in Game of Thrones season 8. Speaking with Digital Spy, actor Joe Dempsie says the upcoming season will give audiences a lot more time with the bastard son of Robert Baratheon:
"For me personally, the only real hope I had for the character was just that he would be there when the reckoning came. You got the sense – even back in season 3 – that this was a show that was building towards some incredible climax, so you just wanted to be there when it all happened. Not even necessarily just from a character point-of-view, [but] from a personal point of view – to be stood there on the set when they're making that ending... that end game. So yeah, I'm very happy to be involved and be on set for season 8."
Game of Thrones won't return to HBO until 2019, so you'll have to wait a while to see just how much Gendry is featured in season 8.
Netflix's big, Hollywood-ized reboot of Lost in Space arrives on April 13. It's pretty good! As I said in my review, "Irwin Allen's somewhat cheesy 1960s sci-fi program gets a cinematic upgrade for the Netflix age with Lost In Space. Employing production design that would be right at home in the rebooted J.J. Abrams Star Trek franchise, Netflix's Lost In Space takes the raw materials from the original show, and molds them into an episodic drama featuring surprisingly complex characters." As you await the series, feel free to check out the show's title sequence above. It's interesting that they released this, since several episodes of the show actual forego using it for a shorter title sequence.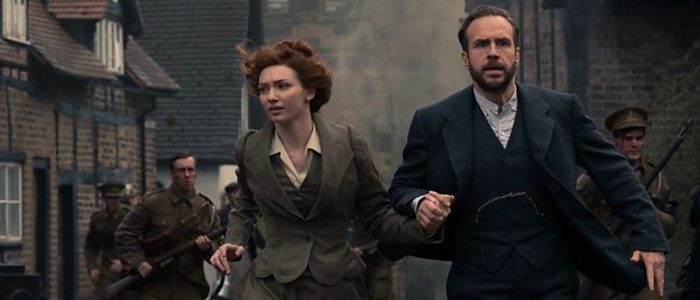 The BBC has just begun filming on a new take of H.G. Wells' War of the Worlds. Unlike the big budget Steven Spielberg film adaptation, the new BBC film looks to be set in the same time period as Wells' book – the late 1800s. The BBC War of the Worlds will feature Eleanor Tomlinson, Rafe Spall, Robert Carlyle and Rupert Graves. Craig Viveiros, the director of the adaptation, says: "H.G. Wells' seminal novel has been adapted for the screen many times but it's always had a contemporary (and American) setting, this is the first version to be set in London and the Home Counties during the Edwardian period. Peter's scripts manage to honour the source material with great skill, but we aim to provide a thoroughly modern thrill ride for the audience, delivering an alien invasion story that will shock and awe audiences across the globe."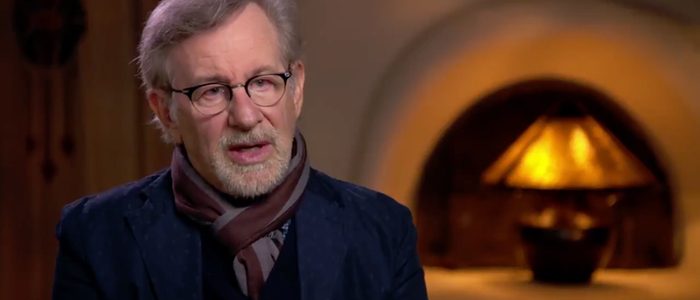 Steven Spielberg is teaming with documentary filmmaker Alex Gibney for the docu-series Why We Hate. Deadline says Why We Hate will be a "six-part television event series the probes the human capacity for hatred and how we can overcome it." This sounds intriguing, and Spielberg and Gibney are both at the top of their respective fields. I'm curious to see how they work together. "This is not a series that simply documents something that's happening, it's an inquiry – an attempt to understand why we hate, through the science, and through a sense of common humanity," said Gibney. "Hate is in our DNA. If we begin to understand this, that's how we begin to get to a point of being able to hope that we can overcome hate." Spielberg added:
"Getting to the root of the human condition is something I find not only fascinating, but absolutely necessary in understanding who we are...With the team in place, we delve into historical and modern-day stories of hate, traveling around the globe to uncover its mystery in others and in ourselves. If we understand why we act the way we do, we can change the way we act. That is what we are uniquely capable of as human beings."
The series will be produced for Discovery, eyeing a 2019 premiere.
Remember The First Wives Club? It's back, in TV reboot form. Deadline reports that the Paramount Network has given the green light to a pilot that will turn the 1996 comedy into a half-hour TV series. The '96 film starred Diane Keaton, Bette Midler and Goldie Hawn. The new TV series "will follow a group of women who band together after their marriages fall apart, and who find strength in their sisterhood — and of course a little revenge." Girls Trip co-writer Tracy Oliver is writing the pilot.
With Sherlock on hold for a while (and maybe finished forever), Benedict Cumberbatch has time to lend his talents to Patrick Melrose, a new Showtime limited series "based on the acclaimed novels by Edward St. Aubyn tracks Patrick from a deeply traumatic childhood through substance abuse and, ultimately, toward recovery." In addition to Cumberbatch, Patrick Melrose also features Hugo Weaving and Jennifer Jason Leigh. That's a pretty damn impressive cast. You can watch a teaser for the series above, and see a poster below Patrick Melrose arrives on Showtime May 12, 2018.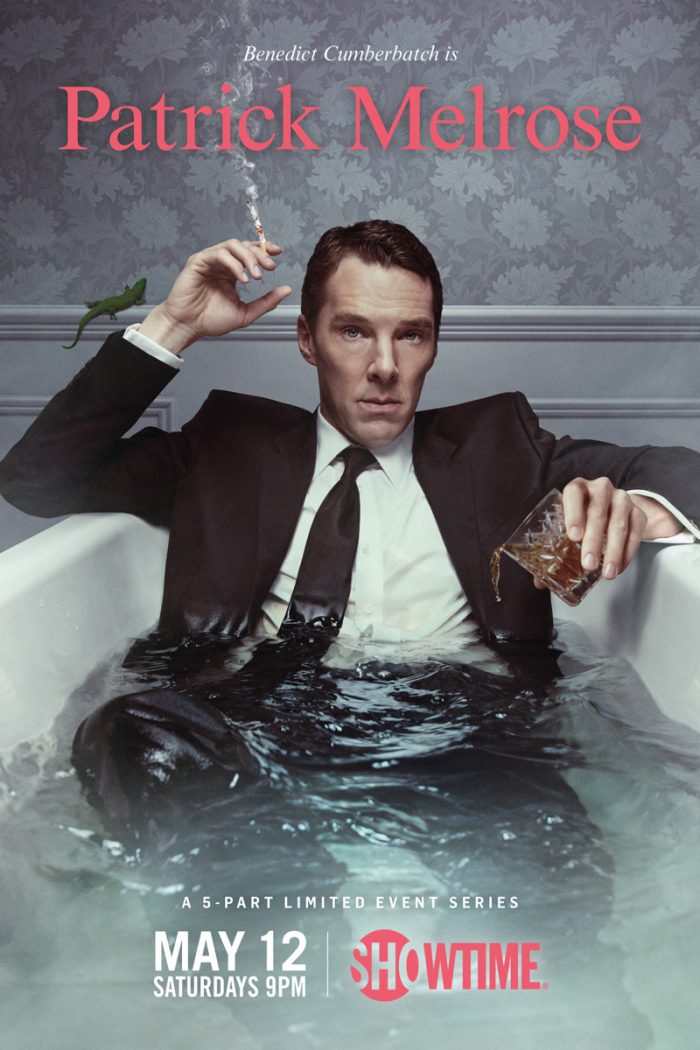 Jordan Peele is producing a documentary series about Lorena Bobbitt for Amazon. Those are words I never expected to write or see, but life is weird. For those of you who might have forgotten (or might be too young to remember), Lorena Bobbitt made national headlines after cutting off the penis of her allegedly abusive husband John Wayne Bobbitt. "When we hear the name 'Bobbitt' we think of one of the most sensational incidents to ever be catapulted into a full blown media spectacle. With this project, Lorena has a platform to tell her truth as well as engage in a critical conversation about gender dynamics, abuse, and her demand for justice. This is Lorena's story and we're honored to help her tell it," said Peele. The series, titled Lorena, is timed to the 25th anniversary of the case.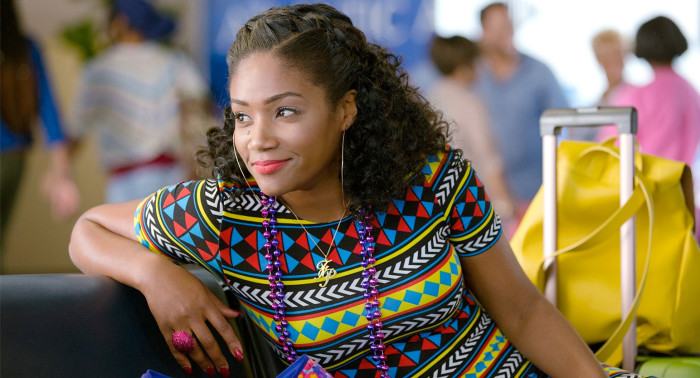 Another day, another project for Tiffany Haddish. Variety reports Haddish will produce a new comedy series for HBO titled Unsubscribed. The show is described as an "examination of female blackness, beauty, and identity through a behind-the-scenes look at the Instagram hustle." Haddish rose to fame after a breakout performance in last year's Girl's Trip. Since then, she's landed several high-profile gigs, including The Lego Movie 2 and the film The Kitchen.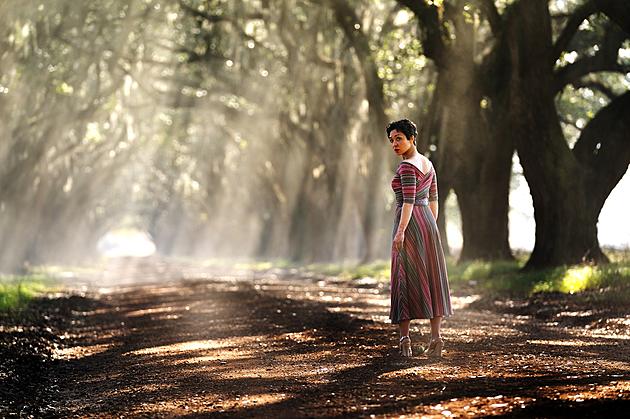 Preacher is ending with season 3, which I suppose is a good thing, because I'm not sure many people watch it anymore. The AMC adaptation of the comic is okay, but it just can't capture the madness of the graphic novel. No matter. The series will return for its final season on June 24, 2018. Ahead of the series return, three new images have been released. The first one can be seen above, featuring Ruth Negga. The other two are below.
In Season 3, Jesse Custer's quest for God takes him back to the place he's been avoiding his whole life: home. Jesse, Tulip, and Cassidy return to Angelville, the Louisiana Plantation where Jesse was raised, and find old grudges and deadly obligations await them. With the help of his friends – and a few enemies – Jesse will need to escape his past... because the future of the world depends on it.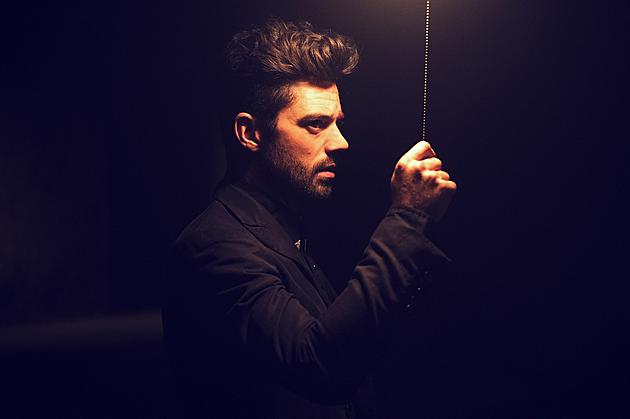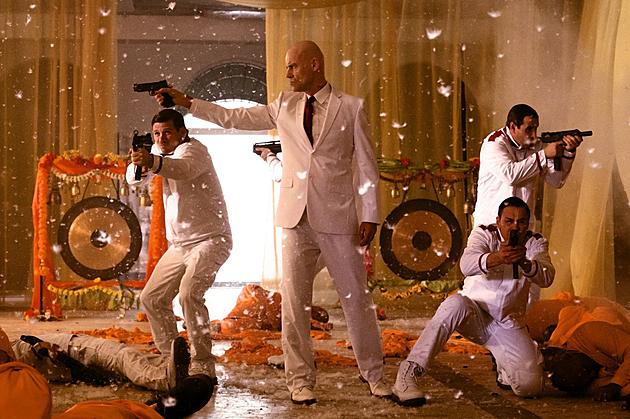 The Handmaid's Tale is returning for its second season this month. Ahead of that return to Hulu, here's the poster for the new season, which shows Elisabeth Moss looking suitably intense. The second season will begin to divert from Margaret Atwood's source material, so who knows what's going to happen when the show returns on April 25, 2018.
Based on the best-selling novel by Margaret Atwood, this series is set in Gilead, a totalitarian society in what used to be part of the United States. Gilead is ruled by a fundamentalist regime that treats women as property of the state, and is faced with environmental disasters and a plummeting bir
th rate. In a desperate attempt to repopulate a devastated world, the few remaining fertile women are forced into sexual servitude. One of these women, Offred, is determined to survive the terrifying world she lives in, and find the daughter that was taken from her.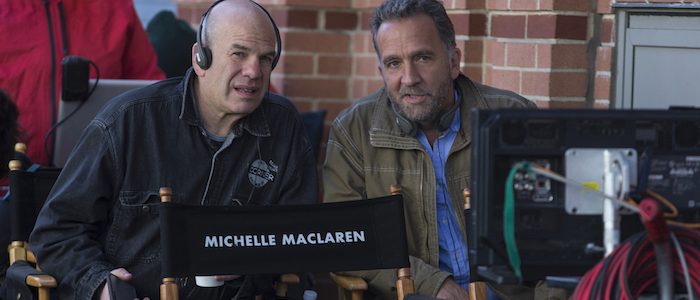 David Simon
, who created the acclaimed HBO series 
The Wire
, has a new show in the works.
Variety
reports Simon is working on a series about the Spanish Civil War titled 
A Dry Run
. As Variety puts it, "
A Dry Run
 will follow the Abraham Lincoln and George Washington Battalions, both part of the International Brigade that fought in the Spanish Civil War, from their arrival in 1937 and first bloody battle in the Jarama Valley until their departure in 1939." The show offers a "compelling and tragic narrative," Simon said, adding that the "Spanish struggle against fascism and the misuse of capitalism as a bulwark to totalitarianism" represent "the preeminent political narrative of the 20th century and of our time still." Simon is one of the best in the biz, so I'm sure this will turn out well.